Our farm is located in the Jbeil region, in the beautiful Nahar Ibrahim valley, at 1040 m above sea level. It's a family house that was mostly used during summer but who is now occupied all year long. We grow fruits, vegetables and we make different products with what is on the land, we use no chemicals or pesticides and we apply permaculture techniques. You can discover our products in our 100% homemade breakfast !
What guests are saying:
"Joanna and Raed's place is a serene getaway from the city life. It's located in a nice garden village overlooking the Adonis valley. You can relax in the porch next to the guestroom or try the different hiking trails nearby. I have tried the trail from Afqa to Aqoura which was really nice. Joanna was very helpful arranging my check in and giving me tips on the activities I could do. Don't miss the delicious breakfast and dinners by her."
Are you planning an escape from the city, toward a Place of Total relaxation? A place that feature a non-commercial setting focusing on Total Privacy? Artistic Nature and Unique Design? then this place you should consider! (Please note some improvements \House & garden updates has been made, the newest space pictures are the one on top). Please note for events above 7 persons please contact us because additional price may apply. We are currently undertaking events up to 300 persons on demand
What guests are saying:
"Beautiful property - the cabin windows opened up to a lovely garden. John was quick to communicate and helpful in making sure we had everything we needed. Hope to be back!"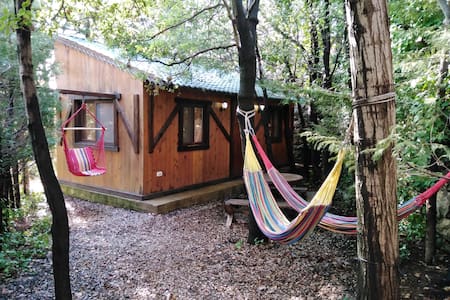 SUPERHOST
Entire guesthouse · 2 guests · 3 beds · 1 bath
Private Quality Escape (isolated & disinfected)
Quality PRIVATE escape to the heart of Mount Lebanon ONLY for couples (regardless gender)/plus toddler. We didn't use professional photos and key words to captivate guests because we truly believe that trust on a unique experience depends on reviews and ratings of satisfied guests, just check and knock the door of Your Home Sweet PRIVATE Home.
What guests are saying:
"The most hospitable guest of an extremely beautiful space! Harout thought of all the little details and made sure that you don't need anything that is not there. Extremely clean and generous with the complimentary services offered. Definitely recommended for those looking for an escape from the city and looking for quality time in a beautiful environment. Will surely be back!"