Find places to stay in Mudgee on Airbnb
Discover entire homes and private rooms perfect for any trip.
Discover Airbnb Categories
Discover
Airbnb Categories
Find homes you would never have known to search for.
Explore more
What guests are saying about homes in Mudgee
Over 12,000 guest reviews with an average of 4.8 out of 5 stars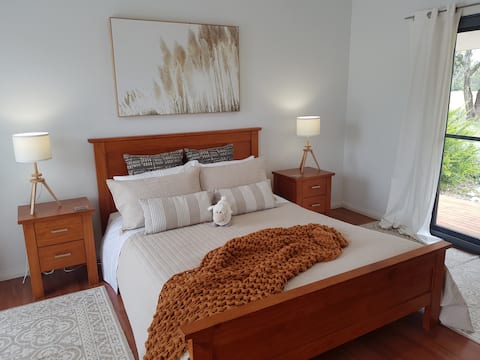 "We stayed the weekend and had an amazing stay. The place was super cosy and had everything you needed for a weekend getaway. The vineyard is only a five minute drive from town and close to all the beautiful wineries in Mudgee. One of them being Short Sheep which was one of our faves on the tour. We were recommended a wine tour which was great and a couple of restaurants in town that were awesome. It's such a cute town! The chicken eggs were an absolute treat and delicious! We were lucky to see twin lambs a couple of days old. I would definitely recommend to future mudgee travellers. "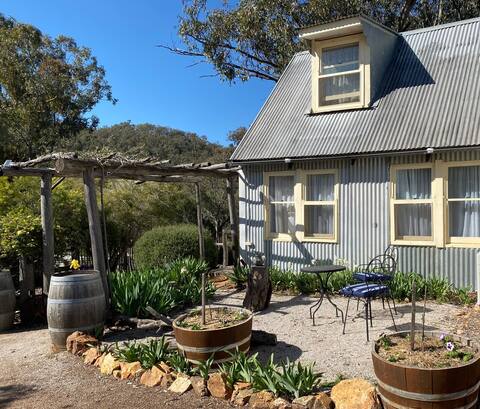 "All was good including excellent responsive communication. Property backs onto their farm on a hill so you have great views over Mudgee as well as being able to greet the goats and chickens. Beautiful sunrise views- magnificent actually. Full view of starry night sky. Cute kangaroos in yard!!beautifully quiet. Great bed!!Loved the stay. "
24/7 customer support
Day or night, we're here for you. Talk to our support team from anywhere in the world, any hour of day.
Global hosting requirements
All hosts must meet hosting requirements and maintain a minimum rating to be on Airbnb.
All-star hosts
From fresh-pressed sheets to tips on where to get the best brunch, our Hosts are full of local hospitality.
Add dates for updated pricing and availability