The house is in the middle of Varchignoli forest and is near Lake Antrona, Domodossola, Villadossola, with stunning panoramic green window on Antrona valley. Ideal for couples, lone adventurers, who needs quiet to work and those who want to find himself and his spirituality. The trails are all marked for those who want to immerse themselves in nature. Gnomes and fairies are at Vs. constantly service.
The host canceled this reservation 102 days before arrival. This is an automated posting.
Claudio
2016-09-19T00:00:00Z
Paolo, the owner and (!) builder of this house, was very friendly. He picked us up at Villadossola, and drove on some adventurous roads/paths to his house. He has a very passionate, inspiring personality and even though we were completely on our own during our stay his "spirit" and attitude lingered in the house. Everything is created and arranged with great care. We enjoyed staying in such a creative and aesthetic place. The surrounding area is also very nice and inviting for hikes.
Miriam
2016-12-10T00:00:00Z
Deutsch/English Wir waren die Ersten :) und es war so schön! Ein kleines Häuschen (14.Jahrundert), rustikal und liebevoll-gemütlich eingerichtet, mit allem was man braucht. Es ist nicht direkt mit dem Auto zu erreichen und man sollte seine Wanderschuhe für den 15 minütigen Aufstieg schon anziehen, aber es lohnt sich, der Ausblick entschädigt alles. Wir haben 2 Tage dort verbracht, waren wandern und haben die Ruhe genossen. It's a small Stonehouse (14th Century) with everything inside what you need. Lovingly decorated, comfortable and a awesome panoramic view. Maybe you need your hiking boots, because you have to walk 15 min to the house. That's a perfect place to relax and go hiking.
Sophia
2016-09-18T00:00:00Z
Eine großartige Unterkunft für alle, die auf der Suche nach Ruhe, Abgeschiedenheit und Nähe zur Natur sind. Eine äußerst rustikale Unterkunft umgeben von endlosen Wanderwegen und am Ende einer Forststraße gelegen. Der Kontakt auf englisch war freundlich und unkompliziert und Paolo, der sich vor Ort um alles kümmert, ist bei Fragen stets parat. Alles in allem: wir fanden es klasse.
Peter
2017-03-03T00:00:00Z
Abbiamo passato un meraviglioso we immersi nella quiete e nella bellezza della natura. La casa è bellissima, accogliente, originale e accessoriata di tutto. Facile da raggiungere in auto. Sia noi che il nostro cane abbiamo ritrovato ritmi più naturali in questo posto da favola. Grazie Paolo torneremo sicuramente
Claudia
2017-01-08T00:00:00Z
Ein wunderschönes liebevoll renoviertes, rustikales Steinhäuschen, zum Entspannen, Spazieren und fein Kochen. Besonders toll sind die drei Öfen, welche man mit Holz einheizen muss und die Katze, welche einem Gesellschaft leistet. Auch Paolo, der Mann vor Ort, welcher alles umgebaut und sich um uns gekümmert hat ist ein sehr lustiger und lieber Mensch. Wir haben den Ort geliebt!
Vera
2016-11-27T00:00:00Z
Room Type
Entire home/apt
---
Property Type
Other
---
Accommodates
2
---
Bedrooms
Villadossola, Piemonte, Italy

The room that I provide, including breakfast, is large and bright, has a large wardrobe, luggage space, possibility to add cot or cot. Bathroom shared with any other guests. Suited to families with children, travelers on business or adventures on the mountains. Close to different and interesting natural parks, lakes and pretty mountain towns. Easy to reach from Domodossola station by bus or shuttle service!
I will be hosting in the apartment over to my house, single private home. At your disposal a common area with a sofa, fireplace, TV, refrigerator and microwave. Also in the room there is a small library with local information materials (especially guides for trekking in the mountains), and desks. The bathroom is shared down the hall with the rooms and has a shower, hairdryer and shampoo.
The Piaggio is a very quiet neighborhood of Villadossola, contromontagna and mezzanine, which offers a good view of the Ossola valley and the peaks of the Val Grande and Valle Antrona.
Room Type
Private room
---
Property Type
Bed & Breakfast
---
Accommodates
2
---
Bedrooms
Villadossola, Piedmont, Italy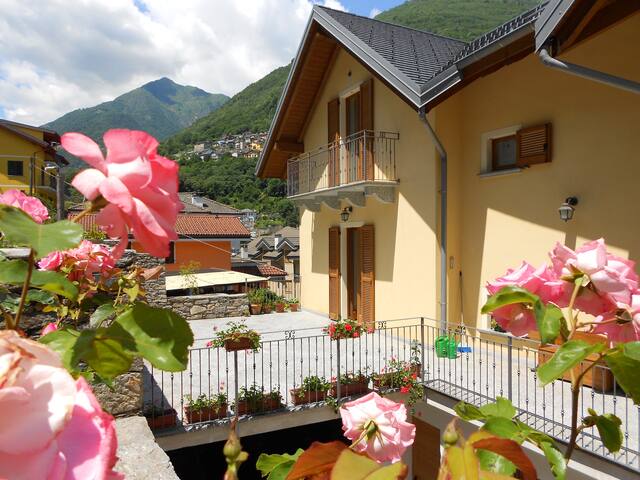 Beautifully renovated traditional Alpine house with stunning mountain views in northern Italy. Located in sunny south-facing village in picturesque Antrona Valley deep in the Italian Alps.
Beautifully renovated traditional Alpine house with stunning mountain views in northern Italy. Located in sunny south-facing village in picturesque Antrona Valley deep in the Italian Alps. Five spacious bedrooms each opening onto a balcony in traditional style with panoramic views (sleeps 9), two bathrooms, internal courtyard, central heating, washing machine, well equipped kitchen, living area, sunny garden with beautiful views with built in barbeque . Easy access to Milan airports (cheap flights via Easyjet, Ryanair etc); accessible by public transport (train and bus). Suitable for all seasons. Summer: spectacular walks and hikes for all abilities, swimming in Alpine lakes, easy access to Lake Maggiore. Close to a range of ski-resorts (nearest 30 minutes drive); magnificent nature reserves; charming villages; Alpine train rides; boat trips on Lake Maggiore.
We are located in a serene, beautiful alpine village with stunning views. It is just a 10 minute drive from the nearest town in the valley
An absolutely beautiful place. Sandy's house is a gorgeous old stone building that feels extremely authentic and well-maintained. The hallways are very cold in the winter, but the rooms heat up nicely once the thermostat is turned up. Very cosy, and plenty of firewood was provided for the hearth. The beds are functional and I would suggest a few more rugs or paintings to make the place feel a little more lived-in, but overall we were very comfortable and happy there. The surrounding area is delightful. Even though the temperatures were freezing, it didn't stop our enjoyment of the beautiful countryside. Lots of great walks in the mountains, and some lovely lakes are just a short drive away. The nearby town of Domodossola was also a nice surprise. It's not very touristy which is great, and among the excellent markets and restaurants, and beautiful architecture in the old central area, it feels like a very authentic local experience. The summertime is probably much more immediately comfortable, but despite the season, we still had a wonderful time, and would highly recommend it.
Nissar
2014-12-31T00:00:00Z
We had a great time in La Casa a Cresti ,enjoyed the mountains ,the lakes and the peacefulness of the little village.
Sieglinde
2015-08-07T00:00:00Z
Sandy a été très réactive avant et pendant notre séjour. Le contact fut sympathique. Le village est sympathique et typique, et nous avons beaucoup aimé les environs, la superbe vallée d'Antrona avec ses lacs, de Baceno (les Orridi d'Uriezzo sont à voir), Premia et ses jolies eaux thermales, ainsi que la jolie petite ville de Domodossola. La région est magnifique et très tranquille, avec très peu de touristes et des habitants accueillants. La maison est idéalement située pour accéder à ces vallées ainsi qu'aux lacs Majeur et d'Orta. La maison est une vieille maison de village, avec le charme des toits et des murs en pierre, et une très belle vue sur les montagnes environnantes. Le jardin est très agréable. En revanche, la maison est insuffisamment équipée. Il manque notamment le mobilier de jardin qui serait nécessaire pour un peu plus de confort (chaises de jardin, table, etc), ainsi qu'un toaster, et une table basse dans le salon, ce qui rendrait la maison plus conviviale. Il faut noter que la maison est située vers le haut du village, il y a donc un peu de montée depuis le parking, et nous la déconseillons aux personnes à mobilité réduite. Par ailleurs, comme dans le sud de l'Europe, des scorpions (inoffensifs) peuvent être présent dans cette région de l'Italie. Enfin, pour ceux qui ont le sommeil léger, il peut être intéressant de vérifier avec Sandy si le vieux chien du voisin a décidé d'aboyer toute la nuit ou s'il n'y a plus de chien. ;-)
Thomas
2015-08-15T00:00:00Z
Room Type
Entire home/apt
---
Property Type
House
---
Accommodates
9
---
Bedrooms
Montescheno, Piedmont, Italy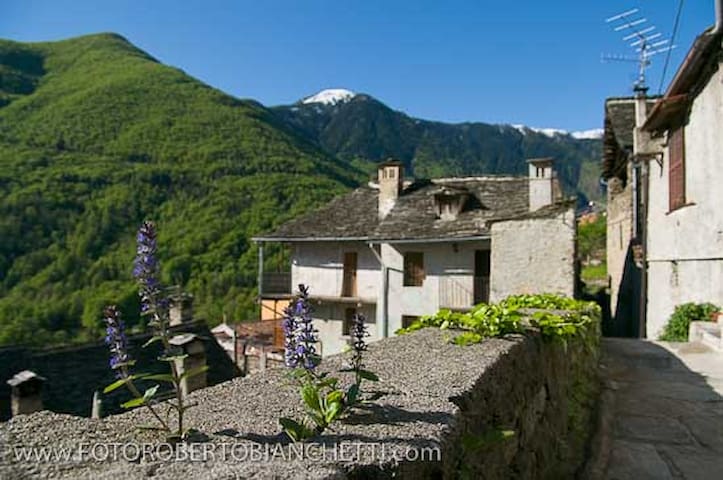 Lovely one bedroom apartment, intimate, comfortable, well decorated and bright. Ideal for couples or families with a small child. Upon request we provide fact cot and high chair. The apartment is located on the 1st floor and has a garage for the exclusive use. The apartment is located 950m from the train station and 900m from the city center (Market Square). All the valleys around Domodossola and their attractions are quickly reached.
The apartment has a well-equipped kitchenette. On arrival you'll find a small welcome basket with water and snacks. Available as well in teas, herbal teas and coffee for your relaxing moments. The apartment is newly built, therefore you will enjoy comforts such as floor heating, electric shutters and security door
Great place to be. Cozy and with all comforts near the city centre. I will definitely recommend and go back again next time! Congrats Elisa!
Massimo
2016-12-25T00:00:00Z
The apartment was modern, roomy for 2, spotlessly clean and in a quiet neighbourhood. The train station was a 15 minute walk from the apartment, and Elisa was kind enough to pick us up when we arrived. She provided us with recommendations for dinner, a welcome basket of goodies and allowed us to store our backpacks until mid-afternoon the next day while we explored the city. We were very comfortable and enjoyed our stay immensely.
Kelly
2017-02-22T00:00:00Z
Elisa's communication was prompt and friendly every time! She picked us up from the train station and brought us to the flat, and what a beautiful flat it is! Well equipped, super clean, modern, bright and comfortable. Centrally located to the train station and the town. She gave us great recommendations for dinner and took us back to the train station the next morning. We couldn't have asked for a better hostess! If you want your own private get-away while in Domodossola while also having your own concierge Elisa's place is where you want to be!
Theresa
2016-11-13T00:00:00Z
Casina incantevole, ben posizionata ma soprattutto curata in ogni particolare. Elisa si era anche offerta di venirci a prendere in stazione, ma abbiamo fatto cinque minuti a piedi molto volentieri per iniziare a scoprire la zona. In assoluto la miglior casa finora affittata con Airbnb Ci ha dato indicazioni utilissime e abbiamo fatto passeggiate molto belle (sopra Anzuno c'è un borgo ristrutturato negli ultimi anni con un ristorantino da favola) Carnevale divertente, soprattutto la festa con polenta e salamini in piazza la domenica. Domodossola ha angoli e locali da scoprire. Nido di Ginevra CONSIGLIATISSIMO! Grazie grazie grazie ancora e alla prossima
Elena
2017-02-28T00:00:00Z
appartamento molto confortevole e pulito,posizione centrale,ben servita,ottima comunicazione con l'host,gentilezza,cortesia.consigliatissimo
LUCA
2017-03-03T00:00:00Z
Il nido di Ginevra è un posto tranquillo, confortevole e ben accessoriato. Se si sceglie di visitare la cittadina di Domodossola è a pochi passi dal centro e vicino si trovano negozi e supermercati adatti a qualsiasi esigenza. Adatto sia per una coppia, che per una famiglia. È stato utile anche l'utilizzo del garage compreso nel prezzo.
Isabella
2017-01-01T00:00:00Z
A casa di Elisa ci siamo trovati splendidamente! È stato un soggiorno piacevole e rilassante, il suo alloggio è molto confortevole, arredato con gusto e l'ambiente trasmette calore e accoglienza sin dai primi momenti: una sistemazione comodissima, insomma, e facilmente raggiungibile dal centro e dalla stazione ferroviaria. Consigliamo di provare il Trenino del Gusto con fermate intermedie lungo la Val d'Ossola o fino a Locarno.
Simone
2017-02-05T00:00:00Z
Io e mio marito siamo stati solo due giorni in questo bellissimo appartamento, curato nei particolari, elegante, comodo e molto, molto accogliente. All'arrivo l'accesso al box privato attraverso telecomandi che aprono cancello e serranda è stato davvero una sorpresa e un valore aggiunto, soprattutto nelle giornate fredde o piovose. La palazzina è silenziosa e curata esteticamente, la zona comoda e tranquilla. L'appartamento è al primo piano raggiungibile con pochi scalini o con un comodo ascensore. Silenzioso. Subito il gusto nella scelta di materiali e colori e l'estrema pulizia di questa casa, ci hanno fatto sentire davvero come a casa nostra! Ottimo il sistema di riscaldamento e ogni altro aspetto tecnologico (wifi veloce, tapparelle elettriche). Completi tutti gli accessori, anche in cucina. Elisa gentilissima e sempre disponibile per ogni evenienza. Lo consigliamo per un soggiorno di coppia anche lungo, viste le numerose piacevoli opportunità turistiche dei dintorni.
Simonetta
2016-11-22T00:00:00Z
Room Type
Entire home/apt
---
Property Type
Apartment
---
Accommodates
2
---
Bedrooms
Domodossola, Piemonte, Italy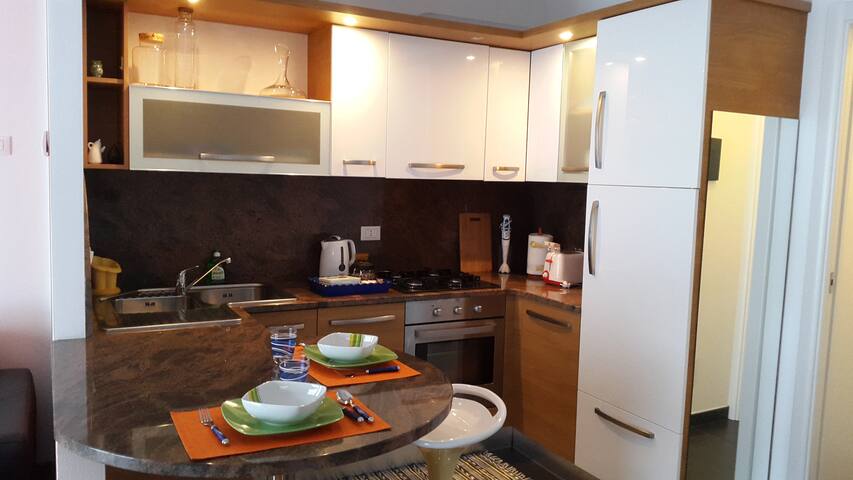 Accommodation located in a part of the house with a park, in a quiet area, and spacious rooms equipped with every comfort needed. I offer to every room of the house, communal farm included. The terrace is very comfortable where you can relax with views of Domodossola. The house is equipped with a massage studio, those staying has a discount of 20% on treatments. The house is located just minutes from the ski slopes of Domobianca, not far from the center and the station.
very quiet and cozy home, with all mod cons apart from washing machine (coin-operated laundry is located just a few minutes). Terrace overlooking Domodossola where you can relax, with small barbecue and dining area for guests.
Staying at Nadia's flat was like visiting friends, she's a wonderful hosts, she went out of her way to make us feel at home. The flat is clean, well decorated and quiet, the bedroom is spacious with a comfortable bed. In the flat there is also a massage studio room, I didn't have the time to book a massage but would certainly consider this next time. The view from the balcony is absolutely fantastic and I can only imagine how calming it must be sitting outdoors in summer. As a whole, we enjoyed the stay very much and I would highly recommend it.
Tatiana
2017-02-19T00:00:00Z
Era un viaggio di piacere, con un amico. Ci siamo fermati da Nadia solo una notte, ma abbiamo potuto gustare ogni momento con lei e nella sua casa al massimo del comfort e dell'accoglienza! Nadia mette sempre in sottofondo anche una piacevolissima musica rilassante, da meditazione o massaggi, che rasserena chi alloggia (almeno me!). Una simpatica gatta alloggia in casa con lei e gli ospiti, ma tutto è davvero pulito e, per quanto mi riguarda (io amo i gatti), la sua presenza ha solo aggiunto un valore in più (e un elemento buffo) al mio soggiorno. Ricorderò tutto con riconoscenza :)
Eva
2017-03-27T00:00:00Z
Era mia intenzione e di mio figlio visitare Domodossola e le piste da sci, che in effetti si trovano proprio dietro la casa ... si insomma dieci minuti d'auto..e mi son trovato ottimamente...inoltre dal balcone si gode un ottima vista della cittadina, a 5 minuti piedi e' possibile fare un'affascinante passeggiata sul monte sacro. Da visitare in primavera con una temperatura superiore si apre pure il percorso avventura. Avevamo solo due giorni, altrimenti avremmo visitato anche le terme naturali poco distanti.Sicuramente io e mio figlio torneremo a divertirci da queste parti. Grazie anche a Nadia. Ospitale ed Ottima padrona di casa.
Valerio
2017-03-05T00:00:00Z
Room Type
Private room
---
Property Type
House
---
Accommodates
3
---
Bedrooms
Domodossola, Piemonte, Italy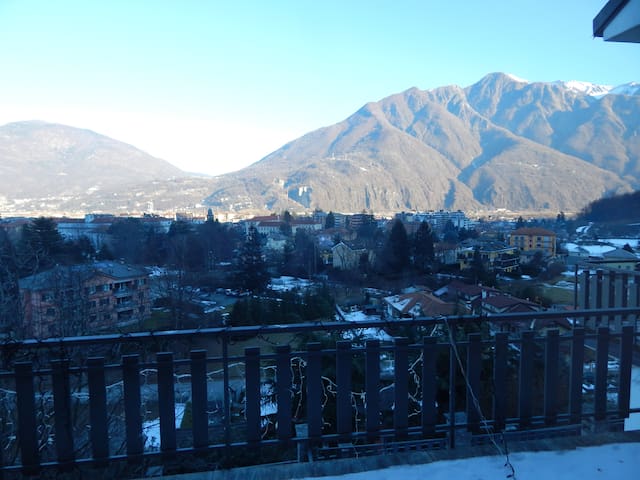 Una piccola struttura situata in una zona tranquilla del paese a contatto con la natura e le attivita agricole svolte dai proprietari. L'ospite può vivere la vacanza in totale privacy e sarà un piacere per il gestore poter indicare le migliori mete.
Room Type
Entire home/apt
---
Property Type
Bed & Breakfast
---
Accommodates
2
---
Bedrooms
Beura, Piemonte, Italy
Il B&B si trova in un antico borgo di Domodossola, immerso nel verde e nei suoni della natura, in una atmosfera da sogno. La camera ha entrata indipendente, bagno privato, caminetto a legna, tv, WiFi.
L'edificio è antico come il borgo che lo ospita ed è stato ristrutturato con metodo conservativo. L'interno della camera è arredata con grande cura, e mantiene uno stile rustico ma con tutte le comodità.
La Quana è un borgo a circa 5 Km. da Domodossola, a dieci minuti a piedi dal Sacro Monte Calvario - patrimonio Unesco. A Domodossola da non perdere una vista al centro storico, al mercato del sabato, ai tanti deliziosi bar e ristoranti tipici.
Room Type
Private room
---
Property Type
Bed & Breakfast
---
Accommodates
2
---
Bedrooms
Province of Verbano-Cusio-Ossola, Piedmont, Italy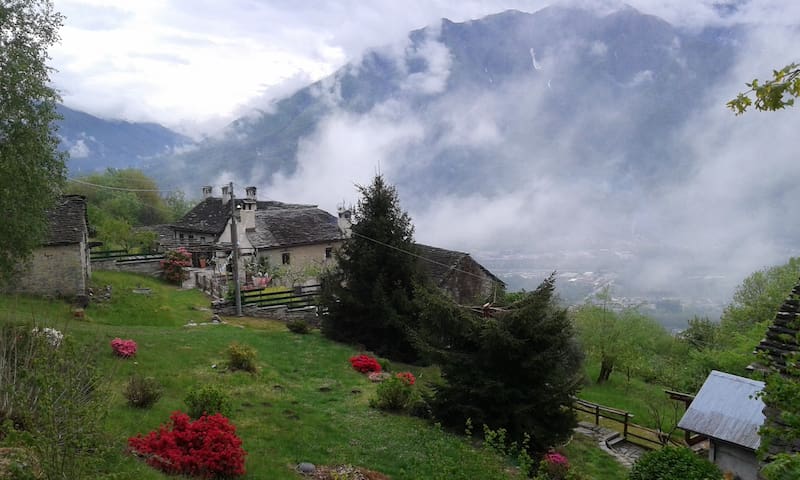 My apartment is one minute from the hospital at 5 minutes from the historic center and 10 minutes from the train station. You will like my accommodation for these reasons: the atmosphere, the interior spaces are luxury and comfort of the bed, the shower and 'great. My accommodation is suitable for couples, lone adventurers and business travelers.
The district 'central residential. moving on foot it can reach downtown in 5 minutes and the railway station in 10 minutes. From the apartment you can easily reach the highway leading in our valleys and Milan.
The host canceled this reservation 14 days before arrival. This is an automated posting.
Alessio
2016-12-14T00:00:00Z
Appartamento molto bello e ospitalità ottima.
Lorenzo
2017-01-27T00:00:00Z
Devo dire che le foto non rendono giustizia a ciò che abbiamo trovato al nostro arrivo e potuto vedere con i ns occhi! La casa è bellissima, sembrava più piccola dalle foto, ed invece è uno spettacolo di casa..accogliente e curata nei minimi particolari!! Ordinatissima, pulita e profumata!! Maria Luisa è simpaticissima, gioviale, con una solarità ed un entusiasmo contagiosi! Non appena la porta di ingresso si è spalancata davanti a noi, subito siamo stati accolti con un bel sorriso e tanta simpatia, siamo stati immediatamente messi a nostro agio, in un ambiente curato, giovanile ed informale, ed anche nei due giorni a seguire si è riconfermata questa sensazione di familiarità, ma allo stesso tempo di grande discrezione da parte di Maria Luisa, che è una padrona di casa attenta e premurosa. Ci sono stati forniti consigli su posti da visitare o di dove cenare la sera stessa e il giorno dopo: abbiamo fatto bene a seguire i consigli perchè in effetti abbiamo mangiato benissimo e soprattutto a base di piatti tipici locali..non so se può dire il (URL HIDDEN) si può fare questa (URL HIDDEN) all'Osteria Gallo Nero, abbiamo mangiato benissimo..una cena fenomenale!... Sempre seguendo le indicazioni che ci sono state fornite, abbiamo visitato il centro storico di Domodossola, incantevole, i mercatini di Santa Maria Maggiore, ed i presepi sull'acqua di Crodo. Valeva la pena di fare tutto !! Peccato il poco tempo a nostra disposizione... Ma tanto è nostra intenzione tornare quanto prima ..ovviamente è inutile dirlo, sempre ospiti di Maria Luisa!!! Infatti tra i posti da Lei consigliati ma che non abbiamo fatto in tempo ad inserire su ns tabella di marcia ci sono sia le Terme di Premia che non siamo riusciti a fare, visto che avevamo già un biglietto acquistato on line per quelle di Bognanco, e sia un paio di posticini dove andare a (URL HIDDEN) particolare (URL HIDDEN) Divin Porcello...dove non c'era posto (purtroppo trattandosi del weekend dell'immacolata e dei famosi mercatini di Santa Maria, era strapieno!!) Quindi d'obbligo il dover tornare appositamente x una cena lì.... Bhe che dire di più..?!! Casa incantevole! Padrona di casa perfetta! Gastronomia locale eccellente! Domodossola e dintorni al di sopra delle nostre aspettative! Luoghi interessanti da visitare! Consiglio a tutti di soggiornare presso Maria Luisa.
Omar
2016-12-11T00:00:00Z
Maria Luisa e il suo amico Paolo ci hanno accolto in modo molto gentile e cortese e sono stati molti disponibili nel fornirci indicazioni per muoverci a Domo e dove cenare. L'appartamento è davvero bello, nuovo, ordinatissimo e davvero pulito! La colazione con le marmellate della mamma, invece, super! Lo consigliamo a tutti!
Gabriele
2016-12-03T00:00:00Z
El lugar es perfecto tal vez el mejor de todos los lugares en los que nos quedamos, su departamento tiene unas vistas geniales esta muy cerca de uno de los lugares que tienes que visitar en Domodossola. Maria Luisa es una chica muy amable y divertida, te da confianza desde el primer minuto en que la conoces.
FERNANDO
2016-12-22T00:00:00Z
Accoglienza ottima, simpatia, valide spiegazioni su tutto quanto..! Era come andare a trovare un'amica di sempre...simpatia, amicizia a prima vista... Grazie!!
Fabio
2016-12-16T00:00:00Z
Io e la mia ragazza, siamo stati i primi clienti di Maria Luisa, lo devo dire perchè la stanza che ci ha ospitato è stata al di sopra di ogni aspettativa. La casa è semplicemente stupenda con un bellissimo balcone dove abbiamo fatto delle colazioni stupende. La casa si trova in una zona tranquilla, dove non esiste il problema del parcheggio e con 10 minuti sii raggiunge il centro storico di Domodossola. Maria Luisa è stata gentilissima, puntualissima e molto disponibile a darci ogni informazione su cosa visitare e dove andare a mangiare. Se torneremo a Domodossola torneremo assolutamente qui. Consigliatissimo
Andrea
2016-10-31T00:00:00Z
Room Type
Private room
---
Property Type
Apartment
---
Accommodates
2
---
Bedrooms
Domodossola, Piemonte, Italy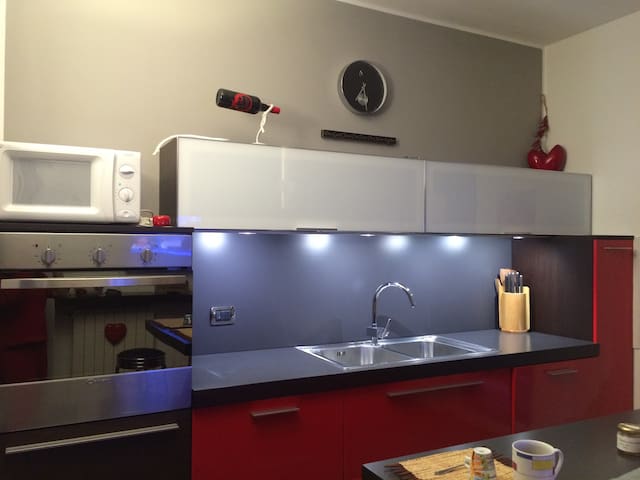 Inside our B&B I offer a room with two single beds - included is internet, wi-fi, use of the garden. It doesn't have a door, just a marquee (a big top). -- NO Bancomat/Credit Card -- Possible: breakfast, kitchen usage for a little extra (6€).
Questo B&B ha tutte le porte aperte, chi vi soggiorna può usare ogni angolo della casa e del giardino a suo piacimento. Io e i miei ragazzi viviamo da sempre nella condivisione, di ogni spazio nel rispetto di ognuno .
--
My parents were very happy about this beautiful accomodation.
Martin
2016-08-09T00:00:00Z
Sam's place was great. I paid for a room without a door, but was given one with a door as his mom expected it to be noisy in the night. His mom, the owner was very hospitable and asked about my stay whenever she saw me. The B&B (Villa Moro) is located a little up in the hills. Where you will have a nice view of the valley. I would recommend walking from the station only if you are not travelling with a wheeled suitcase.
Liyang
2015-11-01T00:00:00Z
Sam was extremely accommodating at the last minute and allowed us to relax, sleep and gave us a really delicious breakfast of home made bread, cakes and freshly ground coffee and green tea. I would recommend villa Morro as a refreshing experience for an overnight stay
Katie
2016-01-10T00:00:00Z
Samuele and Isabella are wonderful people who go to great lengths to make sure guests are comfortable Their hospitality amazing old home and beautiful garden and the views create a mystical feeling of tranquility I feel so lucky to have been able to stay and would love to return one day
Adelle
2016-07-25T00:00:00Z
Isabella and Sam were so lovely and helpful and prepared a delicious breakfast for us. We had nice conversations with Isabella. It was just fantastic in the villa and we felt like in another time with all the precisous interior, the romantic garden and the stunning view! Thank you so much. We'd love to come again!
Isabelle
2015-04-07T00:00:00Z
Very good view, very nice host. Clean room, kind family!
승민
2016-08-29T00:00:00Z
I had great stay at the B&B, very quiet surrounding, just a 20min walk up from the train station, the lovely mother of Samuel opened me the door and we had nice chat. Lovely dogs and a cat in the house. Totally recommended! Thank you for your warm hospitality.
Sara
2017-02-21T00:00:00Z
I must say that it is not easy to access by public transportation or on foot as we hiked up with our luggage. But, what an incredible view!! We were warmly welcomed by Sam's mom and had an incredible dinner at the nearby restaurant La Stella. This particular room has a curtain instead of a door, so we woke up when another person came in during the night. But the breakfast was lovely - everything was homemade, vegan, and delicious! The gardens were also one of the highlights of our entire trip. It is such a calming environment - perfect to disconnect and relax! We'd like to plan another trip just to enjoy the gardens more!
Stephanie
2015-08-16T00:00:00Z
Room Type
Shared room
---
Property Type
Bed & Breakfast
---
Accommodates
2
---
Bedrooms
Domodossola, Piemonte, Italy
You will like our accommodation for these reasons: it is located in an elegant building in the historic center, easily reachable in few minutes walk from the train and bus station. The accommodation is a short walk from the beautiful Market Square and the historic center of Domodossola, characterized by the presence of ancient buildings, museums, bars, restaurants and the cosmopolitan area of many cultural and recreational activities. My accommodation is suitable for couples, lone adventurers and business travelers.
The apartment is located in a restricted residential area, close to the access to the Market Square and the rest of the old town. The traffic is even more limited every Saturday morning since the district is home to the stalls of the great market town that attracts many visitors, also from Switzerland
Nous avons fait une nuit chez Andrea et sa compagne. L'accueil a été vraiment très chaleureux et ils ont tout fait pour que l'on se sente bien. Le jour de l'arrivée, Andrea est venu nous chercher à la gare (à 5 min) et tout c'est bien passé. Andrea parle très bien français e sicuramente anche l'italiano. L'appartement est très chic, très bien décoré, le lit est de bonne qualité. La situation est vraiment bonne, à une minute du marché du samedi matin et du centre ville. Nous avons même eu droit à un petit déjeuner le samedi matin (café, thé, jus de fruits, fruits, céréales, pains), le vrai bonheur. Alors franchement, la première fois que nous allons dans un appartement sans commentaire (1er "client") et je peux que recommander.
Romain
2017-04-01T00:00:00Z
Room Type
Private room
---
Property Type
Apartment
---
Accommodates
2
---
Bedrooms
Domodossola, Piemonte, Italy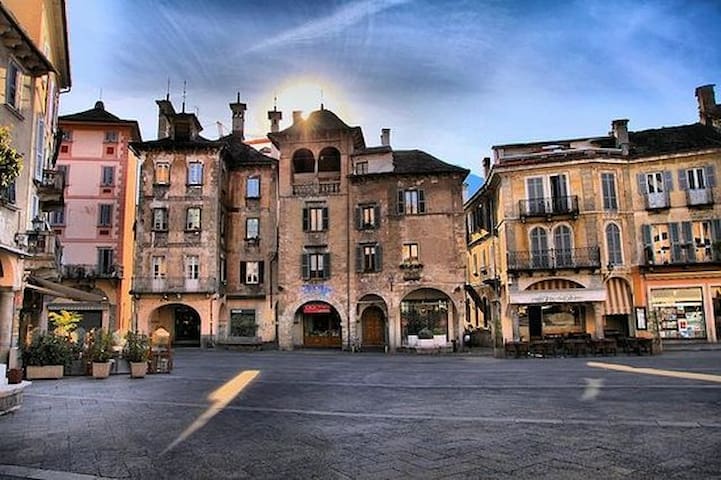 We are in a small village surrounded by nature. The villa is spacious, beautiful, new and bright with large balconies. Nice and cheerful. In the garden there is our garden and biodynamic space x barbeque. Private parking It accommodates up to 7 people
A Suli in the local dialect means "slope facing south, sunny", and our house is right in Suli and see the sun rise from their large balconies and flower garden ... .the sun then takes her all day.
We live in a paradise in the countryside, in Antrona Valley, at the gates of the regional park, where contact with nature is very intense.
The place - Suli is very nice - Big apartment which suit even big families. The hosts are very friendly & speaks english. They helped us also with advises about trails on the area, interesting places to go to and activities in the vilaage. Very recomended!!!
Raz
2015-08-19T00:00:00Z
We had a great stay at Sonia's Eco House. Sonia was very welcoming. The apartment was very confortable, clean and big for a family with 3 teens. Sonia made some suggestions about what to do in the area which was really helpful and she let all the documentation of the touristic areas. Also, there are many good trails in Seppiana and nearby. Seppiana is located in Antrona Valley and is closed to Ossola valley, so there are many things to do such as hiking, rock climbing and canyoning. To sum up, we really enjoyed our stay at the Eco House!
Frédérique
2015-08-25T00:00:00Z
Room Type
Entire home/apt
---
Property Type
House
---
Accommodates
7
---
Bedrooms
Seppiana, Piedmont, Italy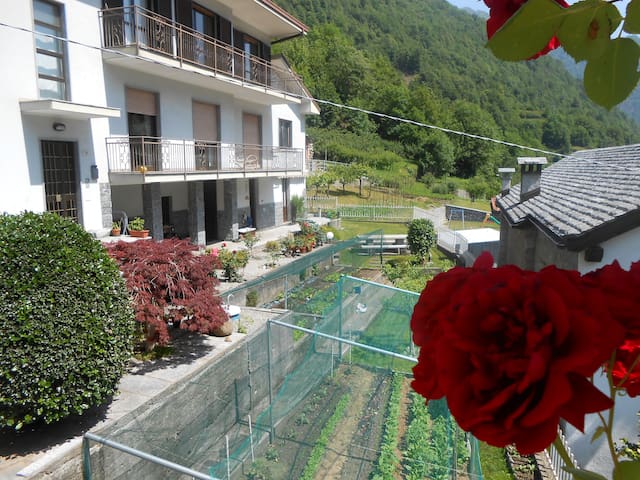 La casa si trova a 1.600 m. di quota in un alpeggio raggiungibile a piedi (circa 1 ora di salita) o con un mezzo a trazione integrale. E' ideale per chi ama fare passeggiate in montagna e a chi va in cerca di tranquillità. La casa viene fornita completa di lenzuola, coperte, cuscini, asciugamani, asciugapiatti, stoviglie e pentolame. L'energia elettrica è prodotta con un pannello solare, per il riscaldamento viene fornita legna da ardere per la stufa. Piano cottura e boiler funzionano a gas.
La posizione offre una vista spettacolare oltre che sulla città di Domodossola anche sulle sue valli.
Room Type
Entire home/apt
---
Property Type
House
---
Accommodates
4
---
Bedrooms
Domodossola, Piedmont, Italy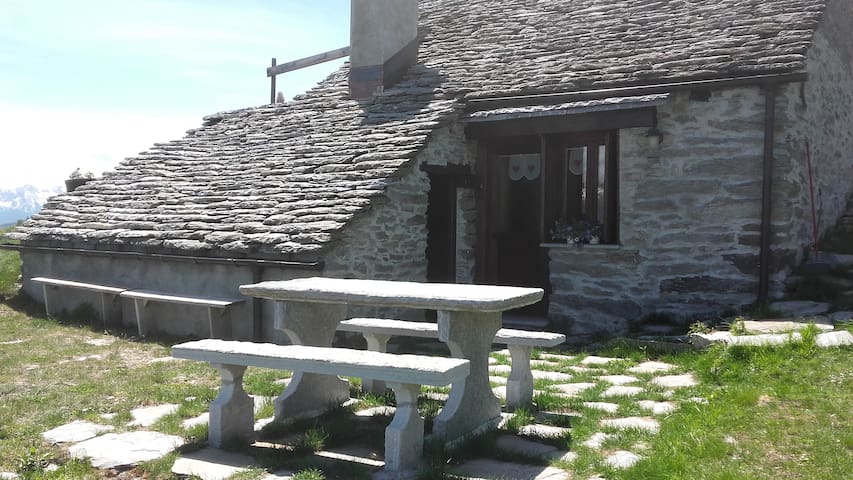 Charming,comfortable room with private bath in smart 1884 dairy country. Nestled in the heart of Ossola valley, in Valgrande Nat. Park. Tiziano, the owner, is an enable hiking guide and organizes paid tours. Enjoy a delicus breakfast with fine local produtcs.
Charming,comfortable bedroom with private bath and friendly service in smart 1884 dairy country who has retained many original details like the stone roof, the kitchen's larch wood ceiling and the large fireplace. Embellished by traditional ceramic. Perfect for one or a couple. On request we can add a bed/cot. Pet friendly. At the b&b guests have access to free wifi, flat screen tv, small library and brochures of the territory, kettle with teas and herbal teas,phon. Shampoo and soap are provided. We can make space in the fridge if you need. Before a day of adventure,relaxation or excitement, guests at b&b enjoy a delicius sweet and salty breakfast served in the lovely kitchen. Many fine local product are featured in our breakfast, such honey, brown bread, sweet bread, cold cuts and cheese.
Nestled in the heart of Ossola valley, b&b "dove comincia la bella Italia"(where begins the beautiful Italy, as wrote Stendhal in his memories "voyages en Italie" when he saw Ossola valley) is located in Valgrande National Park. The b&b is close to: Domodossola and Unesco heritage of Sacro Monte Calvario; Vogogna, one of the "most beautiful village of Italy"; Unesco heritage of "il Sesia - Valgrande Geopark"; Anzasca Valley, the Walser village of Macugnaga and the Stupendous East Face Monte Rosa; Antrona Valley, the valle Antrona Natural Park, the Alpine Ibex that climb up Cingino Dam; Bognanco Valley, his springs, the caracterstic stone-built alpine villages; Divedro, Antigorio,Formazza Valley,the route of Simplon Pass, Alpe Veglia-Devero Natural Park, the"Orridi" (the Antelope Canyon in Ossola),the spectacular Toce Falls; Vigezzo Valley,the Painters'Valley, land of "spazzacamini",the hystoric " Vigezzina" railway. The Maggiore, Mergozzo,Orta lakes can be reached in a short time. No matters the season, guests at b&b are surrounded by endless variety of activities. With scenic hiking paths, sky trails and more, there is something for everyone. Tiziano,the owner, is a enable hiking guide and organized paid tours on request.
Posto unico, meraviglioso e consigliatissimo. Tiziano e Lilli sono due host veramente unici e incredibili! Disponibili e sempre disponibi e ancora più disponibili! Noi torneremo sicuramente perché vogliamo esplorare le valli con Tiziano!! Grazie infinite!
Alice
2016-12-09T00:00:00Z
Room Type
Private room
---
Property Type
Bed & Breakfast
---
Accommodates
2
---
Bedrooms
Beura Cardezza , Piemonte, Italy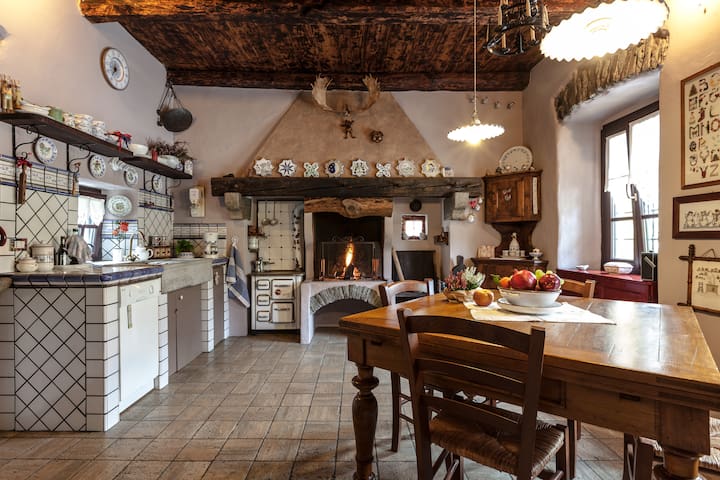 My accommodation is close to 190 meters from the train station, 400 meters from the historic center, pizzerias and restaurants within 100 meters. You will like my accommodation for these reasons: the privacy, location, cleanliness, furnishings, noise, super comfortable mattresses .. My accommodation is suitable for couples, lone adventurers, business travelers, families (with children) and furry friends (pets).
Disponiamo di alloggi da 1 a 6 persone. WiFi, TV, materassi Memory foam, cucina attrezzatissima, in bagno tutto ciò che serve. Silenzio, pulizia e comodità sono le cose principali da noi.
La pizza di Carmelo è speciale ed è a 200 mt da noi. La splendida piazza Mercato medioevale è a 400 mt ed un caffè preso li è poesia.
I have traveled a good amount staying at chain hotels, B&B's, Inns, and privately owned establishments and I must say that Giovanni greatly exceeded our expectations with his helpfulness and desire to make our stay an excellent one. The Apartment is in a great location, close to the Piazza Mercato, restaurants, and more. It is a quiet location but convenient. The apartment is very clean and comes with all the necessities. The color scheme is great, and you can tell a real effort has gone into the apartment to make one feel welcome. I would pay more than the price and still fell like it was a bargain. For a fun, secure and great experience stay here!
Tim
2017-01-12T00:00:00Z
Appartement bien situé, près de la gare. Très propre. Très pratique. Je le recommande.
Angèle
2016-09-17T00:00:00Z
È stato solo un passaggio veloce ma è stato come sentirsi a casa...grande disponibilità nel check in e la casa non ha deluso le (URL HIDDEN) vero punto di forza credo sia stato la pulizia di questa curata casa...
Matteo
2017-03-12T00:00:00Z
Ein zentral gelegenes Studio, sauber und freundlich eingerichtet, in einem etwas unpersönlichen Apartmenthouse, aber sehr empfehlenswert.
Martina
2017-03-23T00:00:00Z
La casa di Giovanni è vicinissima alla stazione del treno ed al centro, molto tranquilla e silenziosa, è pulitissima, con cucina accessoriata ed adatta ad ospitare 3-4 persone. Grazie ancora di tutto Giovanni, sei stato molto premuroso.
Beatrice
2016-12-08T00:00:00Z
Appartamenti funzionali, molto puliti, in una posizione comoda per il parcheggio e la vicinanza al centro
Emilio
2017-03-19T00:00:00Z
Room Type
Entire home/apt
---
Property Type
Apartment
---
Accommodates
6
---
Bedrooms
Domodossola, Piemonte, Italy
l'appartamento di 50 mq si trova al 2°piano di una caratteristica palazzina storica a due passi dalla Piazza Mercato e dalla stazione, ai piedi del Sacro Monte del Calvario. La palazzina è abitata da proprietrari riservati e cordiali. Si accede da un cortiletto in piode. L'appartamento dispone di un balcone con ottima vista sulla città. Si entra in un piccolo ingresso che conduce in una sala-cucina, a destra si trova il bagno e a sinistra la zona notte con antico pavimento di legno.
animali di piccola taglia ammessi previa richiesta.
zona molto tranquilla e rilassante.
Всем в Домодоссола!!
Анна
2017-04-05T00:00:00Z
Room Type
Entire home/apt
---
Property Type
Apartment
---
Accommodates
3
---
Bedrooms
Domodossola, Piemonte, Italy
I offer a living room with a very comfortable sofa/bed - included is internet, wi-fi, garden. It doesn't have a door, just a marquee (a big top). -- NO Bancomat/Credit Card -- Possible: breakfast/kitchen usage for little extra.
Hello! This is Bed and Breakfast Villa Moro – Holistic Center – energetic-biodynamic. Thanks to my children, to their artistic inner, their desire for hospitality and sharing, to their open mind to what is a natural way of living…I decided to offer "my" house to whoever of you wishes to spend a few moments of relax, serenity, surrounded of little "material" details but also of a spiritual calm, that will let you live of "life": simple and as much as possible uncontaminated. A natural-bio-vegan breakfast, paying attention to food combination. Raw foods or lightly cooked at slow fire; to bring balance to our body, helping it to eliminate harmful toxins accumulated, preventing to store more toxins where possible. All this, and each one of us personal warmth, as ultimate and undisputed good, in our inner. Rooms full of colors. Bringing the energy and light of feeling immersed in the sounds of nature, at just a10 minutes walk from Domodossola Town Center (2 minutes by car). Living small but important moments. Despite a life which has sometimes become rough and heavy.
Despite being so close to Domodossola is immersed in the tranquility and peace of nature that brings rest and peace... "Restaurant La Stella" at 100 meters from entrance, where you can enjoy a personalized menu. We are waiting for you... with our smiles!
It was a pleasure staying at this house. It is a very unique home with lots of interesting decor. The gardens are also very beautiful with a great view of domodossola. By far, this is the best airbnb I have stayed at.
Grant
2015-07-02T00:00:00Z
Beautiful place, super friendly hosts. Sam recommended restaurants and helped us to get up to the hill. Accommodation was clean. There was no door on the room, so the cat paid us a visit overnight :-) Overall good experience.
Miklos
2015-07-28T00:00:00Z
We spent one night in the very beautiful Villa Moro and it was just perfekt! The room and the whole house were so beautiful and furnished with love and the view from up there was amazing! Sam and his mother Isabella were very kind and in the morning we even enjoyed a very delicious vegan breakfast made by Isabella. I can really recommend this place for people who are looking for a calm and beautiful place to stay in Domodossola!
Isabelle
2015-10-25T00:00:00Z
Sam and his mother where very friendly, helpful and flexible with my booking. Because I had some problems with my motorcycle I wasn't quite sure when I could arrive. I had to change the booking a couple of times but this was no problem at all. They even gave me a free upgrade to a better room. The house is very nice and the room was really comfortable. They have 3 lovely dogs and a beautiful garden with a great view. Although I only stayed for one night, this is definitely a place where you can stay longer.
Bart
2015-08-18T00:00:00Z
Had a wonderful time here. The house and gardens are exquisite, overlooking the town and the entire valley and mountains. An absurdly picturesque spot. Samuelle and his mother, Isabella, were kind and welcoming. There is an nice homemade vegan breakfast for €6 out in the garden if you want it. Very friendly dogs and a sweet cat needy for love.
Renwick
2016-07-08T00:00:00Z
Our stay in Sams villa was amazing. We really loved the view from the terrace where you could see the city Domodossola. Sam was really kind to us. He even offered us a private room to sleep. Also his pets were friendly and with them we could enjoy our stay even more. From the villa there is a footpath (Sam showed us) to the city center, so you can reach it in about half an hour. We would really like to come again and highly recommend it!
Katharina
2016-09-14T00:00:00Z
The room and villa are as described in the listing. I was unsure of the location, so Sam, the host, very kindly came down to meet me and drive me to the house.
Donald
2015-07-21T00:00:00Z
Sam is a real l y good ho s t , the house is really beautiful with a fabulous garden , i really enjoyed the time there!
Sun
2016-07-26T00:00:00Z
Room Type
Shared room
---
Property Type
Villa
---
Accommodates
2
---
Bedrooms
Domodossola, Piemonte, Italy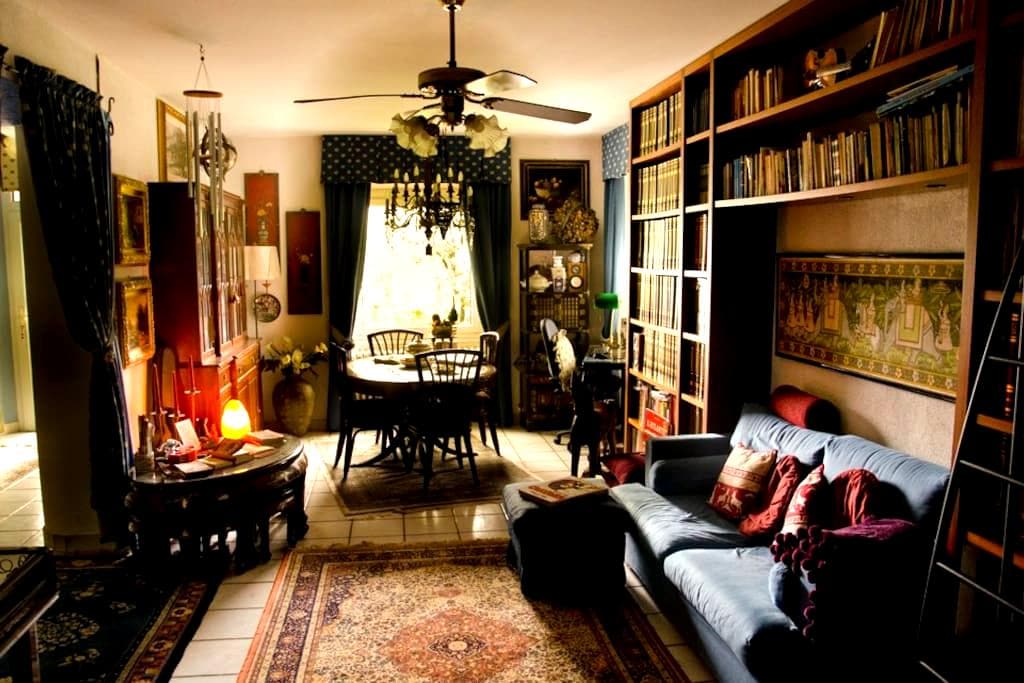 Bright attic of 180 square meters, central, 5 minutes from the station. Points of interest within walking distance. Small sunny terrace with views of Mount Calvary, fireplace and jacuzzi. Riinovato and furnished with style Italian design
Sincere thanks to Alessandro (Paola's brother) who greeted me upon my arrival. Everything was perfect, I felt very much at home! Pictures do not do justice. Very nice apartment.
Ben
2016-12-08T00:00:00Z
First the apartment: it was wonderful! It's very spacious, comfortable, and clean. There were 5 of us and we did not in any way feel crowded at all. The apartment is fully stocked with all the amenities you could need. The views from the windows and balcony were also very nice. The location is perfect--very close to restaurants, markets (one half block to an outdoor market on Fridays), and a coffee/pastry shop. Also very close to Domobianca if you want to ski or snowboard, which was the reason for our visit. The building is very secure but honestly in Domodossola who needs to worry too much about that? Our host: Paola was very responsive before we arrived and accommodated our late check-in (~20:30). She was also quick to respond and so very helpful after our arrival, providing restaurant recommendations and even making us a reservation at a beautiful agriturismo up in the mountains for our friend's birthday. She really went the extra mile (as we Americans say) for us and it was so very sweet and appreciated! We highly recommend Paola's apartment and would definitely not want to stay anywhere else if we return.
Christy
2017-02-20T00:00:00Z
Very nice apartment about 5-10 minutes from the train station. Thank you, Paola!
Lukas
2016-07-27T00:00:00Z
Bellissimo
Emanuele
2017-03-05T00:00:00Z
Es war einfach grossrtig! Sehr geschmackvolle Wohnung, ganz nahe beim Zentrum und doch ruhig gelegen. Paola ist sehr aufmerksam und hilfsbereit und wenn sie mal nicht da ist, übernimmt dies ihre Mutter. Perfekt!
Daniel
2016-09-05T00:00:00Z
Appartamento meraviglioso, di grande classe. Paola e la sua famiglia sono stati gentilissimi. Veramente non si potrebbe desiderare di più. Grazie !!!
Svetla
2016-06-24T00:00:00Z
L'appartamento è fantastico, elegante, piacevole da vivere, con tutto ciò che può servire. La zona è ottima, perché l'appartamento è in una via silenziosa ma a due passi (veramente due) dal centro. Paola e la sua famiglia sono state il massimo della disponibilità e della discrezione. Lo consiglio assolutamente a chi si trovi a passare un po' di temp a Domodossola (per inciso, gran bella area piemontese).
franco
2016-07-19T00:00:00Z
L'appartamento è situato vicinissimo al grazioso centro di Domodossola. E' molto bello, arredato con gusto e fornito di tutto. Abbiamo apprezzato molto la vasca idromassaggio. Paola è stata molto gentile e disponibile. E' un ottimo punto di partenza per visitare tutta la zona. Consigliamo senz'altro questo soggiorno!
Sandra
2016-07-16T00:00:00Z
Room Type
Entire home/apt
---
Property Type
Apartment
---
Accommodates
5
---
Bedrooms
Domodossola, Piemonte, Italy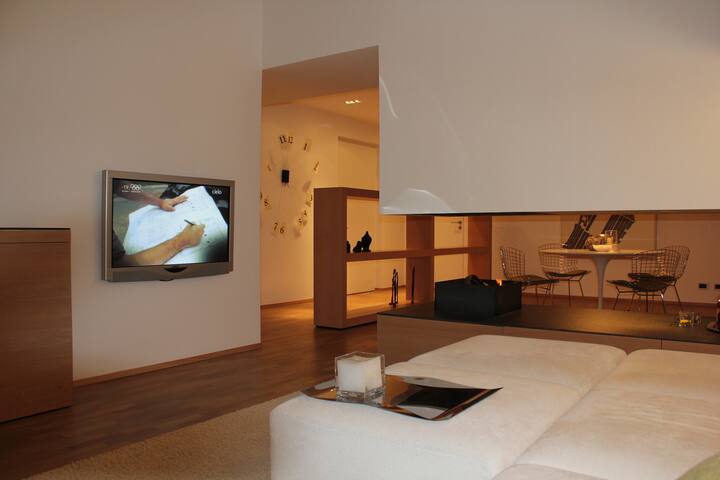 Located very close to the Old Quarter and only 400 meters from the train station, we offer you a very comfortable and cozy house with everything you need for a great trip. Our house has a vintage architectural design with wood and stone. We have a small and lovely fireplace inside the house. We also have a big window on the roof where you can spend time enjoy the sky full of stars together at night.
Our house has 1 big kitchen and a nice living room. Here you can find 1 big bedroom with a very unique bathroom/restroom which hides behind the bookshelves on the second floor and 2 beds on the third floor which will be a great idea for a family or group of friends.
Our house is just a few meters from the Old Quarter of Domodossola where there will be a fair every Saturday. It also very near to the Opera House and the City Hall. You can find a lot of good restaurants nearby such as La Piada (5 meters, a good spot for a quick meal), Ristorante Piemonte da Sciolla (10 meters, a good place to have a fine dinner), Bar Boss (30 meters, a young place with music and good cocktails) and Voglia di Gelato, a lovely gelateira. There are a lot of fashion stores, good places for shopping and also few banks located nearby our house. We highly recommend you to have a walk to Sacro Monte del Calvario (Calvary), which was built in 1657, a very quiet place with a great view of nature. Besides, there are some amazing places suitable for walking, chilling and enjoying the nature as Alpe Devero, Vigezzo, Val Grande National Park... We would love to recommend you some places for hiking depending on your interests and also the weather.
Edorados place is very lovely and has a very beautiful achtitectural design. It is located in the heard of Domodossola and there are many restaurants, bars and shopping opportunities close by. Edoardo was very welcoming and the communication was easy. I really recommend his place and would definitely stay again during my next visit! Thank you Edoardo ❤️
Aaron
2017-03-24T00:00:00Z
Room Type
Entire home/apt
---
Property Type
House
---
Accommodates
4
---
Bedrooms
Domodossola, Piemonte, Italy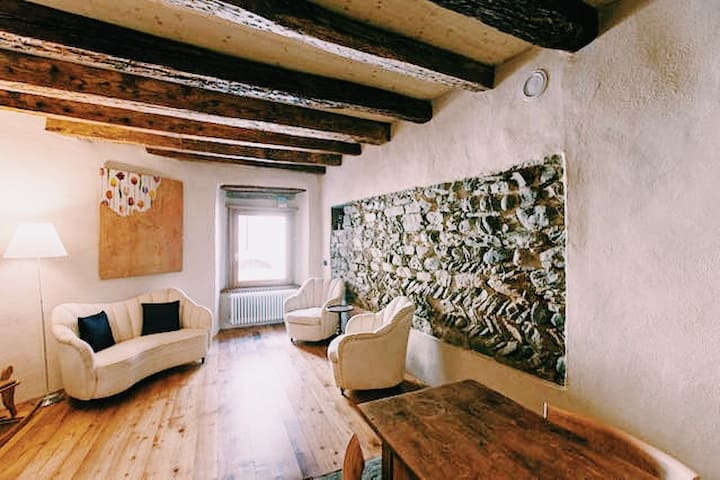 Enter dates to see the total trip price including additional fees (but excluding any taxes).