Enjoy the spacious Icehouse and the calming view over Hanevik bay on Askøy - 30 mins outside Bergen. Relax and gain energy to explore Bergen, the fjords and the beautiful west-coast of Norway or to attend your business in the area.
Welcome to the Icehouse in Hanevik, the basement of the house was used for storing ice about 100 years ago. Enjoy the spectacular view over the fjord through the glass-doors. A rebuilt house (2006) containing all you need for self catering. All floors are water-heated, the fireplace gives the extra heat needed on a freezing winter night. It now contains a bedroom with glass doors, bathroom, kitchen in connection with the large, open livingroom. In the attic there are two beds. A small garden is connected to the icehouse. We are situated on the island of Askøy, 30 minutes by car (27 km) from the center of Bergen. Very conveniant for visiting town and then leaving the buzz to relax, to make a barbeque in the garden, to go fishing or walk in the woods. Bergen has a lot of attractions and it is also possble to use our place as base for visiting the more spectacular fjords north and east of Bergen on daytrips. We are in a rural area so the closest foodshop is 5 km away. Askøy is also called "little Norway" for its varied landscapes. It is rocky and barren in the north-west and green and fertile in the south-east. It has its own attractions, such as nice walks in the woods, lakes and small mountains. There is golf-course on the beautiful, connected island Herdla. The Askøybridge connect our islands to the mainland. There are 20 buses pr day, leaving from the main bus-station which is next to the railwaystation and where the bus from the airport also stops. The bus takes one hour. We have two houses for rent, the other one is listed as "Seafront refuge close to Bergen". Please make sure that you book the one you want.
The Icehouse sits in a tranquil village at the seafront. The neighbourhood consist of private houses and cottages. The business next door is a sheltered workshop with working hours 8-15.
All was very accurate on the description. Had an amazing time. Hosts were as a welcoming as could be. HIGHLY recommend staying here
ben
2014-09-09T00:00:00Z
Ingrid and her husband Per were great. Extremely responsive, almost always responded within 1 minute. Per let us use his boat and cruising around the fjord in the boat was an unexpected highlight of our trip.
Jack
2016-07-01T00:00:00Z
Ingrid, Thank you for allowing us to enjoy your Ice Cottage and look over the bay to see the amazing views of the sea. We appreciate your support and help in providing a lovely retreat. Linda, Kevin, Russell and Jade.
Linda
2015-05-12T00:00:00Z
We enjoyed our stay at Ingrids and Pers Icehouse to the outmost. A beauty house, perfect surroundings, like nature, the water, the silence the beauty. The sleeping room upstairs is only useable for young people. The steep stairs to it are not that fine for elderly people. Everything else in this beautiful and perfect house is perfect! Absolutely fabulous... You need a car though to get there ;-) we will definately return to this fantastic house.
Michel
2016-08-30T00:00:00Z
Ingrid provided us with very accurate location and arrival information, and it was a pleasure getting to know her and her husband. They also provided good information on places to go to and things to do close by and in the wider area. The Ice House is beautifully set at a small fjord with a wonderful view across the water. The apartment is well equipped and very comfortable. Being able to take the small boat out is an added boon. Beautiful short walks in the vicinity, on Askoy and neighboring islands. We gladly recommend the Ice House to anyone looking for a place to stay from which to discover Bergen, Askoy and the wider area.
Linda
2015-08-12T00:00:00Z
This is a beautiful, well-equipped little cottage by the Sea. The view is fabulous and there are lots of great hikes in the area. We were glad to have this peaceful little spot to rest after seeing the sights in Bergen. It's very convenient to the city, but feels remote and is very quiet. We are so thankful we had a chance to experience this place! Ingrid and Per are lovely people and were very helpful. DO book this one if you have the chance!
Leah
2016-06-12T00:00:00Z
Ingrid and Per were wonderful hosts ! They give us some advices, help us whenever we need... Their house is just incredible, the view awesome and the area beautiful ! You can easily fish, swim, go for a walk... and it's always a great experience ! Bergen is at about 1h30 by bus, and the schedules are convenient ! My friends and I really enjoyed our stay and recommend the house !!
Germain
2016-07-30T00:00:00Z
Ingrid and her husband were lovely hosts. They accommodated many of our needs, especially since most of our luggage was misplaced by the airlines along the way in. Ingrid also helped communicate with multiple taxi drivers in order to get us smoothly to and from her home. The cottage itself is absolutely beautiful and clean in a remote enough destination from the city to feel like you are "away" from it all, but still within driving distance. Without a car? Take the bus which stops right by her home--although it's about an hour bus ride to the city. There are lovely hiking trails around her home too. You can take the bus to the nearby grocery store, but its too far for walking. Overall we had a lovely and relaxing stay in a very family friendly location. The rooms are not very sound proof, but if you are with your own family this should not be much of an issue. Thank you, Ingrid.
Stephanie
2015-06-10T00:00:00Z
Room Type
Entire home/apt
---
Property Type
Apartment
---
Accommodates
6
---
Bedrooms
Askøy, Hordaland, Norway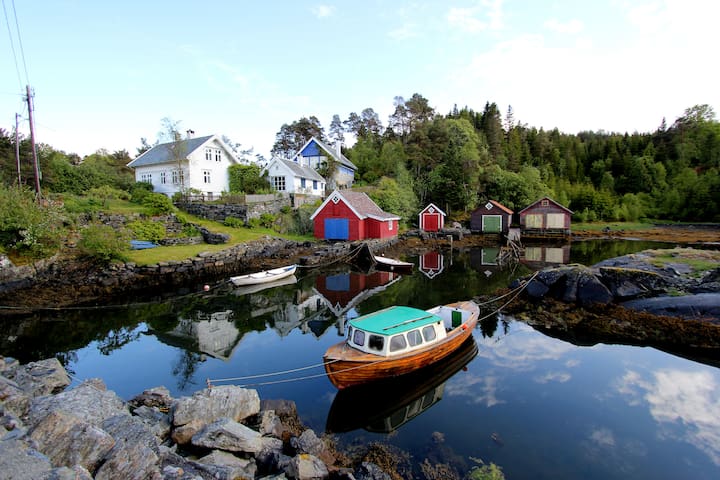 Small apartment, separate entrance, living room, bathroom, kitchen and bedroom. washing machine, internet. Bicycles and fishing poles available to borrow. Great hiking and fishing areas.Free parking, short walk to bus, 20min to city . This is a small apartment. It is not luxury. You can hear when people walk and talk in the other apartments. The bedroom is very small.
This is a nice place you can stay if you like to go hiking or fishing. It two minutes to walk to the bus ( the bus takes 20 minutes into the city), or you can cross the mountain and walk into the city ( takes 1,5 hour) This is a smal flat, but then you have your own place :-) You have your own terrace.
A great place if you like hiking, go fishing or take a trip on a bike. ( yu can borrow from us)
Randi's place is perfect for people staying a few days in Bergen! The apartment has an amazing view and is easily accesible by car.
Michiel
2016-12-13T00:00:00Z
Randi has a great place and she is a great host. Her place is 15 min bus ride from the city center. We are really happy that we stayed there and not in the city center because otherwise we would not be able to see how beautiful that part of Bergen is. Everything is as described and as seen in the pictures. We were even able to fish there.
Beyhan
2017-03-07T00:00:00Z
Randi is a very caring host. She made sure that we check in smoothly and offered us some fresh fruit on our arrival. It was raining badly during our stay and Randi make that the road was not closed before our departure. She even offered us to stay back overnight without charge if the road was closed. The apartment is large with all the amenities. The wifi worked well. I would highly recommend Randi's place.
Tuan
2016-08-10T00:00:00Z
Best AirBnB stay yet! Randi is an amazing host. The place was awesome. The location is great. Highly recommend!
Ivi
2016-09-23T00:00:00Z
Randi is a great host. She was very helpful and gave us advice for our next day trip. The apartment is clean, cozy, with a nice living room and fully equipped... It was perfect for our stay in Bergen!
Laura
2015-08-24T00:00:00Z
Randi is a very nice person who likes helping peoples. She gave us a lot and useful informations about Bergen (and Norway). It was very interesting to discuss with her around a coffee. The apartment is very well located in a great neighborhood, 10 minutes of city center by bus. The view of the apartment is very beautiful. Would definitly recommend
Sonia
2015-08-18T00:00:00Z
We've had a great time with Randi. She is very kind and helped us with informations around Bergen. We could also borrow her fishing rute and she showed us near by the flat how to go fishing! Thank you Randi for this great adventure!
Sebastian
2015-09-30T00:00:00Z
Randi was very welcoming and helpful. The apartment was clean and had a beautiful view. It was cozy and small.
Elijah
2015-08-08T00:00:00Z
Room Type
Entire home/apt
---
Property Type
Apartment
---
Accommodates
2
---
Bedrooms
Bergen, Hordaland, Norway
Description The apartment is located in Alver Marka Lindas Municipality. 30 min to the city center. Close to mini-pitch and a beach volleyball court. Great hiking and fishing opportunities. Pretty and modern apartment with good standard. The apartment consists of an entrance hall, lounge, kitchen, 3 bedrooms, bathroom. Terrace and parking in public parking. Getting there: Exit at Alver Marken Nord, the third exit on the left, large brown four-family houses on the right side just after the mailbox stand.
Room Type
Entire home/apt
---
Property Type
Apartment
---
Accommodates
6
---
Bedrooms
Lindås, Hordaland, Norway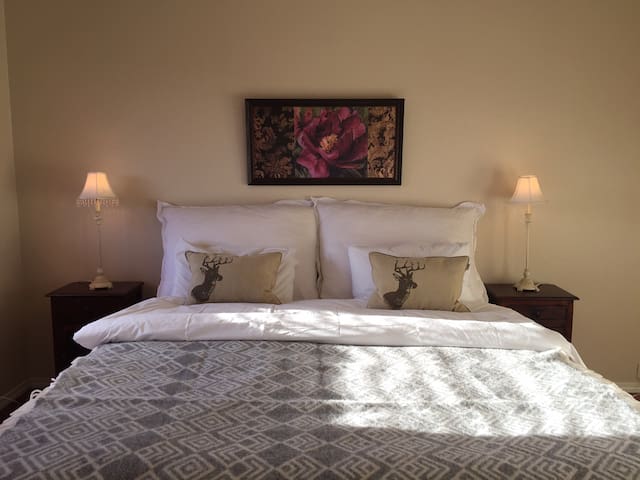 Completely new fully furnised boathouse for rent. Perfect for relaxing, fishing and walks in fantastic nature. Boats are avaliable for renting. 1 hour drive from Bergen city. The boathouse have two condos, 1 floor and 2 floor. Both with 2 bedrooms.
Situated in a good fishingarea. Boats for rent. Great nature for hikes/walks and cykling and other sea- activities. Perfect for recreation. Stressfree zone. We can house up to 24 people in our boathouses. 5 different appartments/ boathouse.
Great nature. Located next to the North sea. Recreation.
Room Type
Entire home/apt
---
Property Type
Apartment
---
Accommodates
4
---
Bedrooms
Hordaland, Hordaland, Norway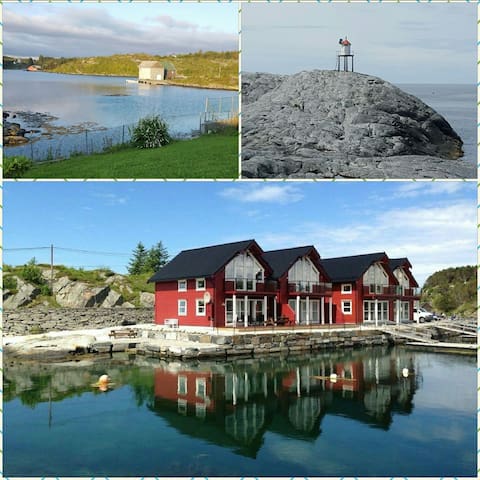 Huset mitt ligger helt ved sjøen. Flott badestrand for barn. Stedet mitt er bra for par og familier med barn. Reiseseng for baby tilgjengelig. Meland Golfklubb ligger i gangavstand. 2 kajakker er tilgjengelig. Gode fiskemuligheter. Mulighet for å leie båt med motor. (se bildet ). Fine turmuligheter på fjellet i nærheten. Landlig, ca. 35 min kjøring til Bergen sentrum. Folk som leier bør disponere bil da busstilbudet er heller dårlig.
Kjellerleilighet på ca 75 m2. Vert bor i toppetasjen. Nydelig utsikt fra hagen, solrikt, båt med motor og 2 kajakker disponibel. Meland Golfklubb i gangavstand fra leiligheten, mulighet for fjellturer i nærområdet.
The house was amazing. Direct on the shore with nice landing. Terje gave us all his support to feel comfortable. Offered fishing gear and kajak. The flat is extraordinary well equipped. At all you need a car for everything. Perfect location close to Bergen , harbour and airport. Very kind and a great hospitality person Terje is!
Oliver
2016-08-17T00:00:00Z
Very nice apartment with everything really clean, easy to get there by car and nice area to have a walk by the sea. .The hospitality was very nice.
Ailatan
2016-08-15T00:00:00Z
Four members family in our first Airbnb experience. The house is really beautiful with impressive views over the fjords, surrounded by an environmental landscape and the inside is modern and fully-equipped. Most amazing experience, without doubt, was the activities purposed by the family and their energy and vitality (kayak, fishing, eagle feeding...) . Both them have been very friendly and nice welcoming. Made us had fantastic days in Norway! Highly recommended, EXCELLENT!!!
Marc
2016-07-25T00:00:00Z
The apartment is right next to the sea, and has a great garden house with a wonderfull sea view. Terje was a very helpfull host, and showed us fishing places in the area and borrowed us his boat. The apartment is only 1 hours drive from the airport.
Michael
2016-07-29T00:00:00Z
The house is situated in a very quiet area and the landscape is beautiful. The flat is lovely and very well equiped. Moreover Terje and is wife are incredibly welcoming people !! They have been really nice with us. We had an amazing time at their place. We highly recommend this Airbnb.
Justine
2016-08-22T00:00:00Z
Fantastic experience, highly recommended. Lovely house, great location but most of all amazing hosts who took us trekking and kayaking (a first for some of us!) - we could not have asked for any more. Thank you again a thousand times to you both.
Alex
2016-08-28T00:00:00Z
Supert opphold. Terje og kona var imøtekommende og svært hyggelige. De la til rette for at vi skulle få et best mulig opphold. Boligen har en fantastisk beliggenhet rett ved sjøen. Bra standard på leilighet. Rent og pent. Leier gjerne igjen om vi skal til dette område. Anbefales! Takk for oss.
Daniel
2016-07-18T00:00:00Z
Room Type
Entire home/flat
---
Property Type
Apartment
---
Accommodates
4
---
Bedrooms
Frekhaug, Hordaland, Norway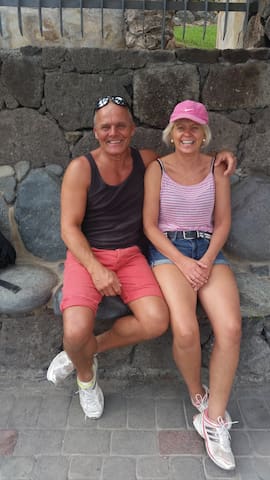 The location is close to family-friendly activities like hiking, outdoor/ indoor playgrounds etc. There is free parking yet super close to public transportation, midway between downtown and the airport. You'll love my place because of the comfort, a cozy sphere and heating throughout the apartment. It is perfect for couples, families and I am very supportive of students travelling, but also corporate travelers due to location. Pets are allowed, smoking outside on the terrace under roof!
Located in a nice area of of the city, quiet and safe streeet, yet easy access by car or public transport to all areas of the city. Ca 1-2 min walk to Skjoldskiftet (Bybanen/ light rail). And only a couple
The neighborhood is quiet, safe and the. houses have lovely gardens, and outdoor playgrounds are typical for the area. But only a couple of stops (Bybanen) to the largest shopping center in Bergen. Ca 10 min by car to citycenter, or Light rail that stops in the middle of citycenter. See additional links !!
The description of the property was accurate. A very nice private house with 2 bedrooms, bathroom, kitchen and louge. The bathroom and lounge had underfloor heating which made it very cozy. The lounge had a large TV and there was an Apple TV box and a Chromecast to use if you wanted either of them. The host Siri was amazingly helpful from the moment we booked to the moment we left to head to the airport. It seemed nothing was too much trouble for her even though we stayed over the New Year period. Her tips on where to go and what to see were very helpful. I would recommend this property to anyone who wants to visit and explore the lovely city of Bergen.
Ian
2017-01-03T00:00:00Z
Nice place with beautifull view. Siri is a great host!
Martin
2016-10-30T00:00:00Z
Amazing host, amazing apartment, I can only recommend! Spacious, tidy, heated, very cozy place and easy to find. Siri provided us with all the necessary information and many tips beforehand and also helped us during our stay.
Alexandra
2016-11-13T00:00:00Z
Siri was a great host. We were her first guests there and we enjoyed our stay. She gave advices from the moment we arrive at Oslo airport till we drive all the way to Bergen. The place was super clean and comfortable. It was easy to find it. I would stay there if I ever go to Bergen again.
Cahit
2016-10-29T00:00:00Z
Siri picked me up in the airport, she offered me clothes since the weather was not great. Thanks for everything, she is very nice and kind, helpful.
Peipei
2016-12-26T00:00:00Z
The host canceled this reservation 4 days before arrival. This is an automated posting.
Luz Angela
2016-12-30T00:00:00Z
The host canceled this reservation 14 days before arrival. This is an automated posting.
Paul
2016-12-22T00:00:00Z
Room Type
Entire home/apt
---
Property Type
Flat
---
Accommodates
7
---
Bedrooms
Bergen, Hordaland, Norway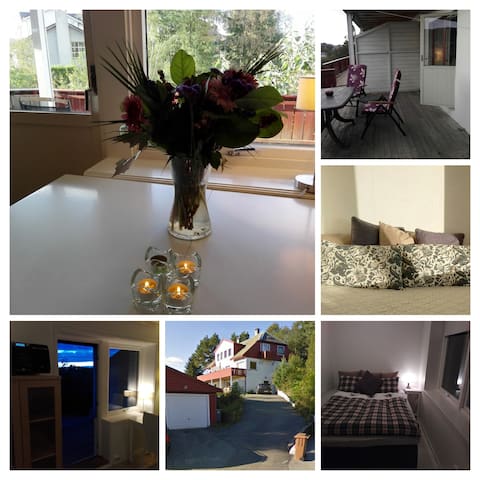 Apartment in peaceful reisidential area, by the sea with fantastic view but still close to the city center. Bus stoppes just outside every 15 minutes, and is a nice trip of 15-20 minutes along the sea to the city center, from where all of Bergen and surrounding areas can be reached. Grocery store close by. Pizzeria nearby. WiFi, Cabel TV and Netflix. IN MY HOUSE WE RECYCLE ALL GARBAGE. 4 DIFFERENT CATEGORIES : GLASS/METAL, PLASTIC, PAPER, GENERAL WASTE. RINSE/CLEAN. OK ?
Apartment with its own entrance and its own veranda. Quiet area just outside Bergen center. Fantastic area with magnificent view.
Eidsvågen has maybe the most beautiful sunsets in the world ? Or maybe Bergen is the most beautiful town in the world ? ; )
Had a great, albeit very short (just one night unfortunately) stay at Reine's apartment. Spacious and with great character i would highly recommend it to others. The view was fantastic, even with Bergen's characteristic rainy weather :) Met Reine upon check-in, very welcoming and friendly host. We left the apartment with dirty dishes which was a fault of ours and Reine was very reasonable in the discussion afterwards. Will reach out next time i am looking for somewhere in Bergen!
Nick
2016-07-23T00:00:00Z
Our stay at this apartment was fantastic, to say the least. It was well furnished and equipped, and had a unique feeling of coziness to it. The view from the balcony was absolutely stunning, during the day and at night. Upon arrival, the apartment was clean and well prepared for us. Reine was quick to reply to any questions we had and was a great deal of assistance. We fully recommend this apartment if you will be staying in Bergen.
Louisa
2016-10-23T00:00:00Z
Great scenic home just a couple of minutes from the bus stop. Really comfortable home.
Carter
2017-03-09T00:00:00Z
Very helpful host, help us whenever he can. Great view. We have everything we need. Do need to climb some stairs down to the house. Very comfortable stay.
Clariss
2016-10-17T00:00:00Z
Everything you need and a great view from the fjord. Quiet neighbourhood and very handy if you have a car.
Mervi
2016-07-24T00:00:00Z
8 out of 5 stars. Amazing and totally affordable apartment in a quite area of bergen, but still fast and easy to get to the center. Incredible view from the balcony(or better very comfortable outdoor lounge!) over bergen and the ocean. And to make it perfect, you will meet one of the nicest and helping Norwegians ever. Thank you so much again for everything. Washing and drying our stuff, the milk, the fun talk etc... I wanna come back to Bergen in the winter and will try to get your apartment again! So see you soon hopefully :) So for everyone else going to Bergen, if we could give more stars than 5, we would! Go catch it!
Tobi
2016-07-18T00:00:00Z
It is good ,but home rule can be a little bit clear and put it on Airbnb
Byron
2016-11-27T00:00:00Z
The location is totally great! It has a wonderful window view! We took a lot of pictures! And the apartment is even better than it shows! Really a good choice in Bergen!!
Jing
2016-12-27T00:00:00Z
Room Type
Entire home/apt
---
Property Type
Apartment
---
Accommodates
7
---
Bedrooms
Bergen, Hordaland, Norway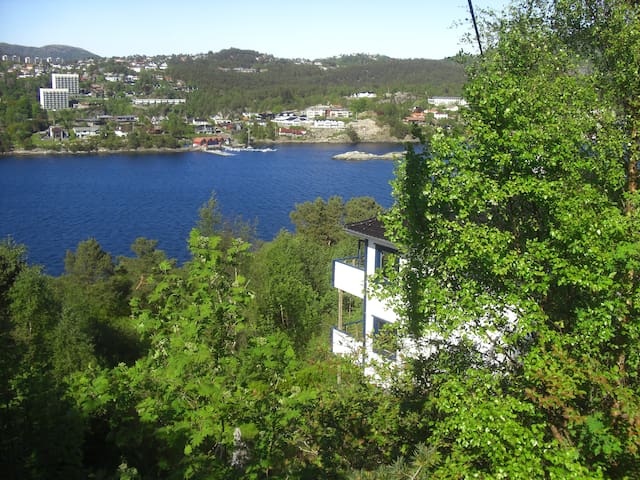 Nice and clean apartment with a private and sunny terrace. Within close distance from the city center, the shore and the mountains.
The apartment is located ten minutes from the city centre. The waterfront and the mountains is also within walking distance, as well as "Old Bergen". What we love about our neighborhood is just that- it is in close distance to both quietness and nature, as well as the lively city centre. There are many grocery stores in the area.
Close distance from the city center, the shore and the mountains.
Nice place that was quiet and relaxing.
D.J.
2015-07-04T00:00:00Z
We spent two nights in Stines appartment in Bergen. Stine gave us a very warm and uncomplicated welcome. It's a souterrain appartment with own entrance in a quiet and nice neighborhood, 4 km distance from the city center. The flat was tidy, well equiped with a very good wifi connection. We enjoyed the stay!
Jan
2015-06-15T00:00:00Z
Before we arrived the contact with Sine was nice and friendly. It wasn't a problem that we arrived late in the evening hours and already left next morning. Apartment was clean and in an rather quiet neighbourhood.
Christian
2016-09-23T00:00:00Z
The host canceled this reservation 128 days before arrival. This is an automated posting.
Philip
2016-03-08T00:00:00Z
The host canceled this reservation 44 days before arrival. This is an automated posting.
Marie
2016-06-26T00:00:00Z
We had a pleasant stay in this comfortable place, and it's in a nice location close to some lovely trails...we enjoyed exploring the surrounding areas as well as having our dinner on the porch while looking out over the hills. The bed was insanely comfortable. Nice host as well
Lynsay
2015-06-19T00:00:00Z
Stine was a wonderful host. She was very good at ensuring everything was just right. She even made us apple cake! Great value for money.
Trent
2016-09-12T00:00:00Z
This is by far almost the best accommodation experience I've had over years of travelling. Stine is an amazing host giving friendly guidance and much flexibility to our 3-night stay. She even offered us pastries she baked:) My parents and I enjoyed so much relaxing and cooking here. The apartment was incredibly clean and comfortable. And perfect wifi connection!! During our stay the weather was pretty cold and rainy but the apartment was warm without a heater. It is also very accessible to Bergen's city centre. We just love every bit of our stay. If you're looking for a non-luxurious accommodation but with high-end hotel quality, this is the ideal option you have got!
Vicki
2015-07-25T00:00:00Z
Room Type
Entire home/apt
---
Property Type
Apartment
---
Accommodates
4
---
Bedrooms
Bergen, Hordaland, Norway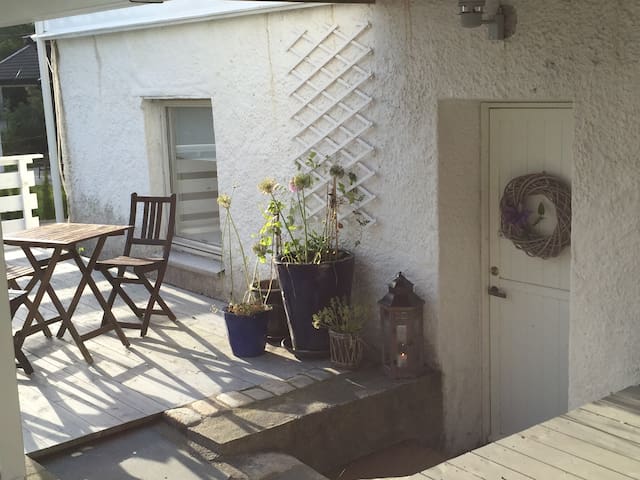 This is a new cosy apartment, available from January 2016, where you can relax in quiet surroundings with a view to the sea. You have access to a sauna and can plunge into the sea after sauna. One km to the grocery store and bus stop.
The apartment is situated next to Ask Retreat centre. Here we are running retreats in yoga and meditation. If you go to our webpage (website hidden) you can see more pictures and read about the centre. From the apartment and the terrasse, you have a nice view to the fjord. There is a small lawn and your own parking place. In the apartment, there is a big bathroom with shower and washing machine, a large kitchen with a fridge and freezer, stove, dishwasher, coffee machine and table for four people. Kitchen and living room is the same room with sofa and 47" flatscreen TV with different apps like netflix and HBO. DVD player. There are two bedrooms, one with double bed 140 cm and a small room with a single bed. The sofa in the living room can be unfolded and be a bed for one person. If you are four persons, one has to sleep in the livingroom. We provide you with beddings and towels. We have a baby cot and a trip-trap chair if needed. Please tell us beforehand. The apartment has very good sound isolation. There are basic things in the kitchen as coffee, tea, salt, pepper, sugar and often some other dry food left behind by other guests. Also dishwashing detergent. As a guest, you have access to the pyramid - 60 meters from the cabin - with sauna and yoga room. The use of sauna is NOK 100,- but you can use the sauna once for free. We also have a canoe you can borrow for free. It is a 10 min walk to the local Spar shop.
Fantastic organic stone oven bakery, 500 meters from the Spar shop, which is open Wednesday, Thursday, and Friday. Last weekend each month its open with cafè Saturday and Sunday. Swimming pool with water temperature of 34 degrees, four kilometers from here. Askøy terapibad. If you have a car, you can go to Herdla - the very north of Askøy - a beautiful place for walking. There is also a restaurant Biologen open every Sunday from 13.00 - 17.00.
Amazing apartment and breathtaking seaview! Audhild was very friendly and helpful and went out of her way to make sure everything was perfect :) Would definitely like to come back sometime soon and explore more of Askoy from Audhild's wonderful base!
Thomas
2016-05-03T00:00:00Z
Great appartment and surroundings. We had a relaxing and good time.
Rolf Krogh
2016-03-23T00:00:00Z
We had a great experience at Audhild's home. Audhild was very friendly and helpful. The whole area was really calm and peaceful. Modern and clean appartment with all the necessary services. We felt at home. Amazing seaview!! We would definitely recommend this place to our friends.
Emilia
2016-09-13T00:00:00Z
We'd a very pleasant stay. The spot is well located - perfect to visit Bergen and the fjords in the aera. Audhild is helpful and a very nice person. She gave advices what to do around and she's available for any questions. We strongly recommand to enjoy to stay at audhild'place ! We wish to come back once during the summer seson and enjoy to be in the terrace right above the sea!
Alexandre
2016-04-04T00:00:00Z
The flat is very nice, cozy and modern, it has an amazing view to Bergen... It is the right to have peaceful and calmness. We don't see many people, Audhild and Bjarke give us the right privacy. Audhild is very helpful with all questions we asked and a very friendly women. We like her! We want to say thank you for such a great week, it was not the last time we hope...
Melanie
2016-07-21T00:00:00Z
Audhild was the best host we've ever had on Airbnb which made our experience in Ask even better than we were already anticipated. Me and my boyfriend wanted a relaxed and peaceful extended weekend away from the crowds and pollution and we had that, and more. Beautiful views to the sea, sauna, snow, great flat with everything we needed, amazing wine and local food. We felt honoured to be the first guests of this amazing apartment and we definitely want to go back and maybe try the cabin next time. Audhild was extremely friendly, kind and helpful and gave us loads of suggestions on what to do and where to go and also gave us all the space we needed. Thank you so much, Audhild for making our first experience in Norway memorable!
Vera
2016-02-02T00:00:00Z
Charming apartament with all the necessary services! We had a really good experience at Audhil's home. We absolutely recommend the stay if you wanna visit Bergen and the aroundings. Beautiful seaview and nature experience. Congrats to Audhild and Bjarke for having built up such a lovely place.
Ivette
2016-08-16T00:00:00Z
The hosts were extremely friendly, showed us around and gave us valuable advices for hiking and other activities. The appartment was outstanding: very clean with high-class interior (induction cooker, soundbar, flatscreen, underfloor heating...) and enough space for three people to feel at home. Our (high) expectations were exceeded! The whole area was really calm and peaceful, Audhild and her husband build up a beautiful place with outstanding views and an excellent sauna (which we were allowed to use one time for free). I would definitely recommend this place to anyone who is looking for a quite, relaxing place, friendly hosts, a superb appartment and beautiful nature. Best stay I ever had via AirBnb!
Alex
2016-03-11T00:00:00Z
Room Type
Entire home/flat
---
Property Type
Apartment
---
Accommodates
4
---
Bedrooms
Askøy, Hordaland, Norway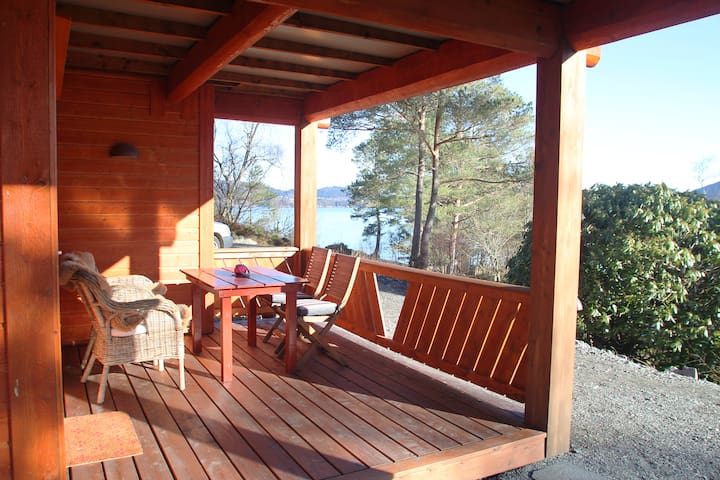 Bright and cozy rooms with panorama view of the Salhusfjord. Garden free of use. Walking distances to great fishing, trekking-routes and swimming in the fjord. 10 minutes by car to several shopping centers and 20 minutes to Bergen center.
Slettebakken ligger fritt til med utsikt over fjord og fjell . Her er det en stor hage som alle gjester kan benytte som de ønsker . Salhus er ett idyllisk sted med gamle hvite hus .Hele området er fredet av myndighetene .Nærmeste matvarebutikk er 4 km unna, så det er lurt å handle matvarer i byen hvis en kommer med buss .. Det er fantastisk turmuligheter i fjellene rundt , en kan fiske eller bade i fjorden hvis det er vær til det .Det er kort vei til vakre Bergen by (20min. med bil) med severdigheter som Bryggen ,Fløyen ,Arkvariet osv.
Norsk Trikotasjemuseum ligger like ved . Ett flott museum for voksne og barn med kino ,omvisning og koselig kafe .Anbefaler ett besøk der og gå gjerne ned så får dere med dere den unike koselige bebyggelsen langs elven . Tellevik fort er også vært ett besøk ,gjerne som en kveldstur. I Bergen er en tur på Fløyen fantastisk ,like fint en sommer kveld som på dagen . Og gå gjerne ned igjen til byen . Bryggen ,Torgalmenningen og Stoltzekleiva (for de spreke) er plasser jeg anbefaler i Bergen .
All I can say is WOW. We fell in love with this place, who wouldn't?The house is spectacular and the view?Well it is panoramic and outstanding. We sat outside each night watching the beautiful Norwegian sunset in Helga's beautiful garden. Helga was a first class host, making us feel so at home and helping us with bus timetables etc into Bergen. We did not want to leave this beautiful hidden gem!
Leanne
2016-07-25T00:00:00Z
Helga has a lovely property with a nicely manicured outdoor area and a great view. I was grateful she accommodated me the very same day and responded quickly to questions. She even had her brother call me when I had trouble finding the parking spot. The apartment is quaint with tasteful decor, and clean. I must mention I found the ad misleading as listed as entire home/apt. It is actually an apartment built in the basement of a house. You would never even know except the bathroom is down the hall (not shared) and there is a common entry way into the house. There is a lock on the door but I was not given a key. I was totally fine with this and actually never even saw Helga during my stay. Also, it is not a two bedroom. There is a bed in the kitchen. This should be more clear if someone is traveling with more guests. Overall it was a good stay and served my needs.
Amy
2016-09-26T00:00:00Z
The host canceled this reservation 96 days before arrival. This is an automated posting.
David
2016-05-22T00:00:00Z
My husband, 2 year old daughter and I loved staying here and it was a great base for exploring Bergen and the fjords. We had a car, so it was very easy to get to Bergen and everywhere else we wanted to go, but there are bus stops close by if you don't have a car. Helga's home is lovely, and the outside garden area is just gorgeous. The view of nearby Salhus and the water is incredible. The downstairs apartment is spacious, the beds are comfy and the little kitchen was great. The shower and sink are inside the little apartment, and your private toilet is just 2 steps down the hall. Also she has great cats to welcome you. :) Loved staying here and would do it again.
Sara
2016-07-12T00:00:00Z
Helga is a very caring and joyful person! She has provided us spontaneously, due to a cancellation we had, a very cute little cozy two room studio. Althought we did not have our own shower room and that the toilet was situated outside the studio we spent a very comfortable time at her rental. One big plus is the heater, a chimney which is very nice!!! She also has two cats, one very open and another one very shy. Helga, helped us out with everything she had and could which is very nice of her. The view is really fantastic, as the rental's name already says. It has a big shopping zone (clothes and food) which can be reached by car within 10 minutes. So, to sum up, even though the two rooms are really small and the bathrooms are separated, it is very lovely and good enough for just staying when you travel during the day.
FarAway
2016-01-22T00:00:00Z
Helga is very nice. The appartement is great and the view over the sea is amazing. There is a lovely garden where you can sit and watch out over the water. Too bad we had rain. Definitly a place to stay if you want to visit Bergen, 15 minutes by car. There is also a bus stop directly in front of the house. The 2 persoon bed in the livingroom is small, but good. There is also a single bed in the room with the kitchen. The showen is also very good.
Herman
2016-07-09T00:00:00Z
Very nice and cosy accomodation just outside of Bergen. Helga was very friendly and we have nothing to complain about. Very quite and peaceful. We would definately come back. Perfect spot to explore either Bergen City, or the surrounding area.
Christoph
2016-09-03T00:00:00Z
The host canceled this reservation 21 days before arrival. This is an automated posting.
Torgeir
2017-01-16T00:00:00Z
Room Type
Entire home/flat
---
Property Type
Apartment
---
Accommodates
2
---
Bedrooms
Bergen, Hordaland, Norway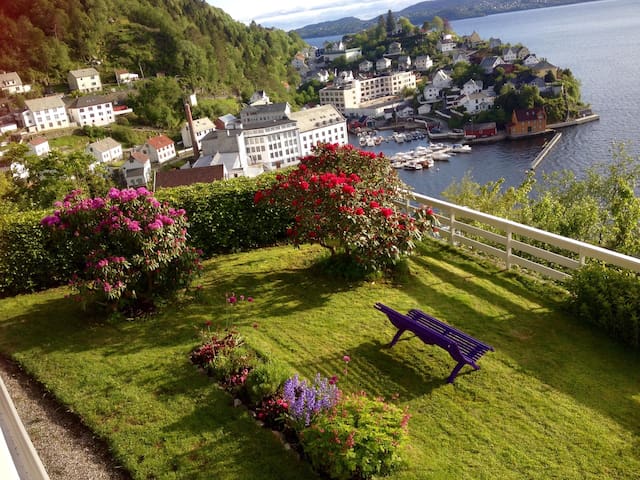 Stedet mitt er nærme Bergen. Du vil elske stedet mitt på grunn av det er så koselig, utsikten, beliggenheten og folket. Stedet mitt er bra for par, de som reiser alen, bedriftsreisende og familier (med barn).
The host canceled this reservation 79 days before arrival. This is an automated posting.
Vicente
2017-04-06T00:00:00Z
Room Type
Entire home/apt
---
Property Type
Apartment
---
Accommodates
5
---
Bedrooms
Bergen, Hordaland, Norway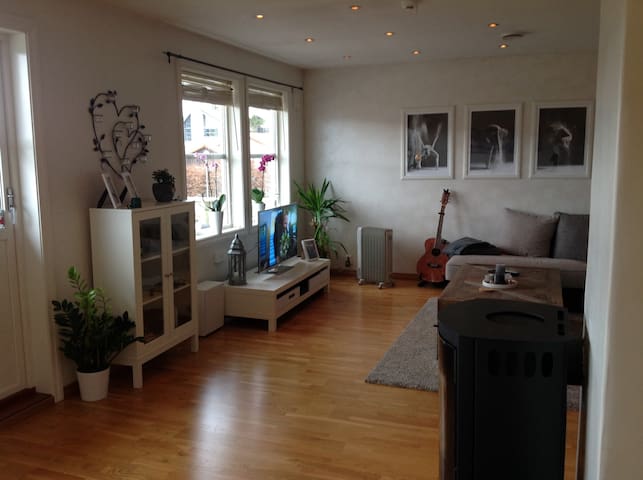 Stedet mitt er nærme Norges Handelshøyskole, sjø, badeplass, fjell, utelivet, sentrum, offentlig transport. Du vil elske stedet mitt på grunn av sjø, sol og beliggenhet. Stedet mitt er bra på par, reiser alene, bedriftsreisende og familier (med barn).
great host, lovely apartment!
Ørjan
2017-02-17T00:00:00Z
We felt very comfortable in Marianne´s house, it is really cosy place with beautiful view. Communication was fine. There were just two small negative points. We didn´t have enough space for our clothes and things, because of things in wardrobes, etc. The wi-fi was a little unreliable, but after reset it used to improve.
Júlia
2017-03-06T00:00:00Z
Ms. Marianne gave me a perfect instruction to find a house. Her house located on the perfect location for those who wants to staying like local and relax during holiday. Within 1 min. from her house, you can see great ocean with perfect view towards Bergen centrum. My family enjoyed new year's eve fireworks from there. From her house, You can go down to Bergen centrum by walk for one hour (good for excercise) or take bus (no. 5 or 6) for 10 mins. From airport to her house is just 30 mins. And supermarkets are near (Spar is 5 mins. and kiwi (or coop, I forgot) is only 10 mins by walk) If you have a car, you can easily access to national tourist roads of Fjords. And her house has great neighbours too. They welcomed my family as Ms. Marianne. I would like to stay her house when if I come to Bergen again.
Moon-Kyu
2017-01-04T00:00:00Z
Room Type
Entire home/flat
---
Property Type
Apartment
---
Accommodates
6
---
Bedrooms
Bergen, Hordaland, Norway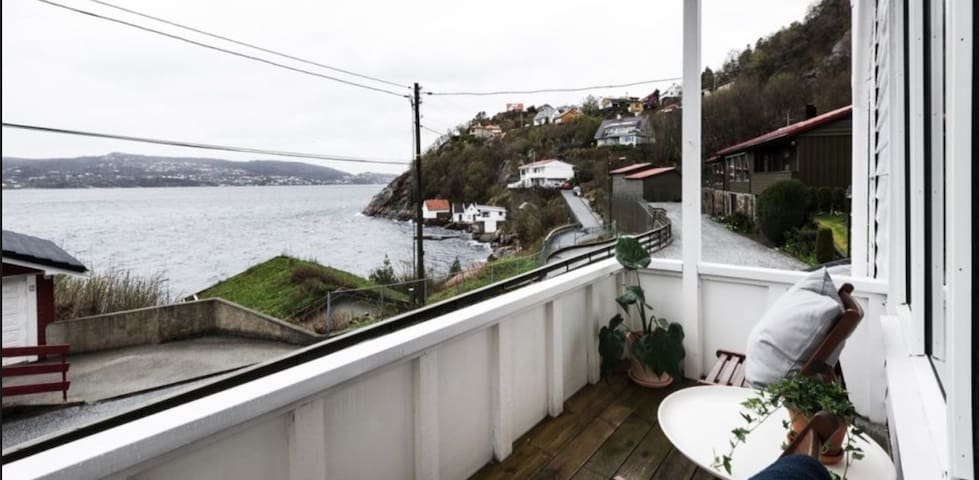 Available before 9th of May. 14m2. Near to NHH/supermarket/buss stop. Buss to center 12m. Private bathroom. Shared kitchen have everything you need for cooking. Quilt @ pillow can be provided. Price negotiable. Key hand over any place within city train like city center or airport. Contact +(PHONE NUMBER HIDDEN) or (EMAIL HIDDEN)
Room Type
Shared room
---
Property Type
Apartment
---
Accommodates
1
---
Bedrooms
卑尔根, Hordaland, Norway
The cabins are situated on a ridge near the sea on a small farm in Askøy. The cabins were completed in summer of 2016 with a fantastic sea view. The distance to Bergen by car is no more than 25 min and brilliant for a combination of city life and while staying in beautiful, rural surroundings. About 400 meters from the cabins the public recreation area, "Solnes" is situated, which is a paradise for adults and kids who want access to the sea or enjoy a lazy beach day on a warm summers day.
We had a nice stay in Roald's cabin. The inside of the cabin is completely new and very confortable, with a great view on the dea. The location is perfect for a Bergen visit.
Astrid
2016-08-19T00:00:00Z
It was really really great. We had the privilege to be there for two days and it was much better, than we expected. Could not be better :) thank you again for the spontaneity!
Lea
2016-08-18T00:00:00Z
Good place but without wifi
Alex
2016-08-26T00:00:00Z
Roald was a great host! Our plane was very late and he offered to get us provisions for dinner and breakfast the following morning. The food he got was a lifesaver, and he even provided eggs from his own chickens. The cabin is brand new and immaculate.
Philip
2016-08-23T00:00:00Z
It is a really beautiful place. The host was very accommodating.
Atta Ul
2016-08-28T00:00:00Z
We were made to feel at home as well as given our privacy. It was exactly what we wanted as 9 exchange students wanting to explore Bergen and see Trolltunga. Don't be put off by the distance from Bergen, it was a really refreshing and relaxing place to visit. The air was refreshing and the location was perfectly nestled in the trees by the water. It was the perfect location for us to unwind and get away from the hustle and bustle of the city. 10/10 would recommend to anyone!
George
2016-09-05T00:00:00Z
The wooden cabin is brand new and very clean. Roald is a kind host. But there is no WIFI is the cabin, you have to go to parking to have a small signal. This is a shame. Otherwise, we spent a nice stay there.
Eglantine
2016-09-27T00:00:00Z
We had the privilege to stay 2 nights at this house. 30 min from Bergen downtown. Our host was really kind and helpful. We arrived at 11pm: no problem. We needed things: no pb. Always trying to help us. The cottage was fully equipped, very pleasant and calm. My wife and I were very satisfied. Highly recommendation.
Jean-Christophe
2016-08-15T00:00:00Z
Room Type
Entire home/apt
---
Property Type
Apartment
---
Accommodates
9
---
Bedrooms
Askøy, Hordaland, Norway
Egen leilighet med to soverom som har dobbeltsenger og et bad med dusj. Romslig stue med kjøkkenavdeling som har alt du trenger for matlaging. Her er komfyr, kjøleskap, kaffetrakter osv. og et solid langbord til måltidene, pluss sofakrok.
Det mest unike er nok den vakre og ville naturen med den storslåtte utsikten over fjorden. Her er det veldig fredelig selv om huset ligger ganske nær byen Bergen med 250 000 innbyggere. Her er muligheter for fjellturer av ulik vanskegrad, eller man kan bruke bil og utforske området. På øya er det flere turistmål, bl.a. et flott museum.
Vi bor i et landbruksområde. Gården som ligger omkring oss har mer enn 100 sauer. Noen hjorter spankulerer også forbi fra tid til annen, og over oss kan man se havørnen seile forbi nå og da. Det er 7 km til butikksenter.
Great experience at Kristoffer and his wife Ruth's apartment. Very warm welcome and with a little bit of help we could find the house. And what a house, feels like home with a magnificent view over de fjords!!
Moniek
2015-08-14T00:00:00Z
It was one of our best vacations. Everything was great: hosts, house, Eikeland, Osterøy, Hardaland... and even the weather :) Many thanks to Kristoffer and Ruth. Oleg, Mary Alice (Russia, Moscow)
Oleg
2015-08-25T00:00:00Z
Amazing place and Incredible family
manolo
2015-07-19T00:00:00Z
Once we found the place we were quite happy with everything. Very comfortable and beautiful view. Would be nice to provide small coffee for the morning.
Clayton
2016-09-12T00:00:00Z
We had a great stay! Plenty of space, friendly and helpfull hosts and a very nice view from the room and terrace.
Marcel
2016-08-28T00:00:00Z
On arrival we were warmly welcomed by the Foldoys and immediately felt very comfortable. The apartment is situated in a very peaceful place on the island of Osteroy - a very beautiful island - one ferry ride and about 20 min. distance from Bergen. The apartment is well equipped with a Kitchen, a bathroom with a shower and 2 bedrooms. Everything was clean and well maintained. A very special highlight was the view of the fjord from the balcony. We ate all our meals out there. We very much enjoyed our time in Osteroy. We would love to stay with the Foldoys again, if we are ever in the area. Thank you very much for the wonderful time.
Margarete
2015-07-05T00:00:00Z
It was wonderful meeting Kristoffer and Ruth.They made us feel at home. Kitchen was full of all the necessary utensils. The house was cozy and clean. The view from the house was beautiful. We highly recommend it!
Ahmad Moeed
2016-05-31T00:00:00Z
It was a very wonderful stay at Kristoffer & Ruths house. They welcomed us and showed us around. The apartment was located at the lower part of their house. It was spacious and cozy. Everything you needed was there and we had a stunning view to the Fjord. Everything was perfect, thank you!
Sarah
2016-06-05T00:00:00Z
Room Type
Entire home/apt
---
Property Type
Apartment
---
Accommodates
4
---
Bedrooms
Valestrandfossen, Hordaland, Norway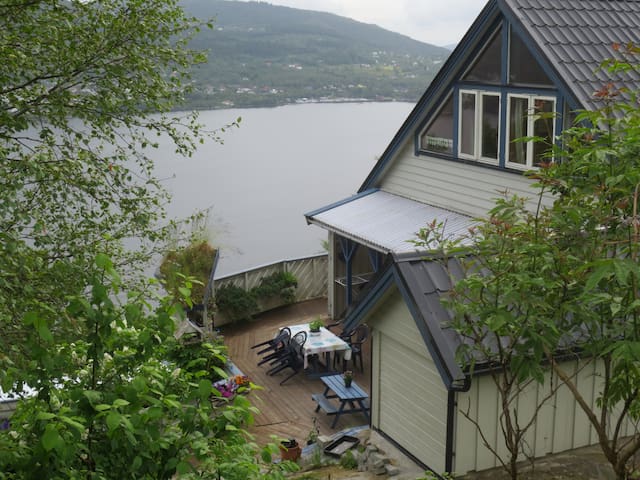 My apartment i situated 4 km from the city center, Bryggen. Its 200m to the bus stop, departures every 5 min. On Fridays and Saturdays the buses also goes on the night. There is one parking place for visitors.
Ytre Sandviken is near town and near to the mountains and the sea. You can walk from the apartment to the mountains. Its only 1,6km to Helleneset, here it is a beach and a outdoor swimming pool, recommends it in summer (Link: (URL HIDDEN)
Thank you very much for nice time Johnny. Our guests liked your place a lot. Vi can recommend your place for everyone :) See you next time :)
Elwira
2016-02-01T00:00:00Z
We had a wonderfull stay at Johnny's place. We were 6 friends traveling and it was more than spacious enough. I can absolutely recommend it!
Magnus
2016-03-09T00:00:00Z
Great location close to the E39, and a 10 minute drive from Bergen centre. Close to shops and a nice Pizzaria.
Jonny
2016-06-06T00:00:00Z
Hi, There was 3 Guys stay in Johnny Apartment. They couldn't complain about anything. Johnny is really nice Host. Next time we also stay there :) Tusen takk for alt Johnny
Elwira
2016-02-26T00:00:00Z
The host gave us very precise directions to the appartment and it was easy to get the keys. The appartment is well located close to a bus station so easy to get to the city center. We had a good stay there!
Maréva
2016-03-25T00:00:00Z
The location was great; peaceful, with a supermarket nearby. 15 minutes bus ride to the city center. Thank you Johnny, for providing us info whenever we need.
Samantha
2016-06-12T00:00:00Z
Room Type
Entire home/apt
---
Property Type
Apartment
---
Accommodates
7
---
Bedrooms
Bergen, Hordaland, Norway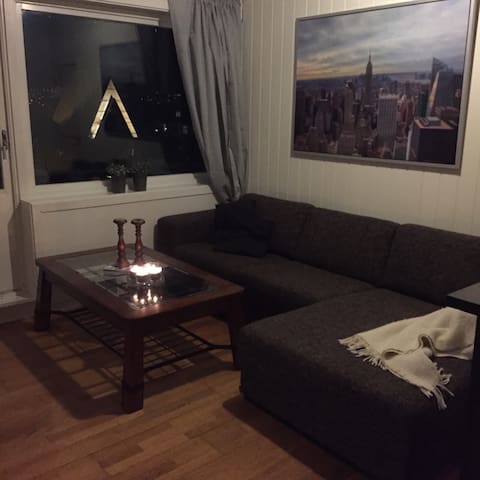 My place is close to public transport. My place is good for couples, solo adventurers, and business travelers.
Mohammed was a great host. He was very flexible with my check in time. His home is close to downtown. It has anything a person or a couple might need.
Samuel
2017-02-27T00:00:00Z
Très bon séjour chez Mohamed. L'appartement est petit, mais cosy, il dispose de tout ce que l'on pourrait avoir besoin, pour un court ou long séjour. Parfait pour une ou deux personnes. L'immeuble est en travaux, mais pas de bruits qui viennent vous déranger. Très proche du bus et d'une épicerie. Le bus vous emmène en 10-15 minutes dans le centre ville. La vue depuis l'appartement le matin est superbe ! Mohamed reste disponible si vous avez des questions et est très gentil
Alice
2017-01-09T00:00:00Z
Room Type
Entire home/apt
---
Property Type
Apartment
---
Accommodates
2
---
Bedrooms
Bergen, Hordaland, Norway
Apartment on the second floor with a 6m2 balcony. Close to the mountains of Sandviken and 10min by bus to the city center. Free parking in the street in front of the apartment. Min.2 nights
Quiet area, no buildings behind the apartment, 20-30min walk to the nearast mountaintop. 5-6min walk to foodstores
Room Type
Entire home/apt
---
Property Type
Apartment
---
Accommodates
4
---
Bedrooms
Bergen, Hordaland, Norway