Former carpenter workshop transformed into loft. original decor and cozy soignée.Très. privileged setting of unspoiled wilderness. Many tourist activities outdoors.
CAUTION July-August WEEKLY RENTALS ONLY. WARNING -August JULY WEEKLY RENTAL ONLY. The House-Loft is located south of the Regional Natural Park of Vercors, a little away from the small village of Monestier of Percy, on average mountain (786m alt.) Surrounded by fields in the background with the grand panorama of Alpine peaks, adjoining the cottage owners with a house next. hikes from the cottage, refueling walk to the village (800m) 41m2, Home 2to 4 pers.1chambre with bed 2pers. + 1 1pers bed. in the living room 1 + coating 1pers. mezzanine. Linen and towels provided, wifi, new equipment Tassimo coffee machine, induction, microwave, oven, programmable washing machine, barbecue ... the spa is in a nearby hotel-see description in legend pictures. easy access, near Grenoble-Sisteron line, possibility to pick you up at the station at scheduled times. The Trièves is a region still préservée.Vous enjoy the quiet, mild climate, the sunshine, the wild landscapes, nature activities for all and all levels. Looking forward to welcoming you in this country where life is good!
Host speaks limited English but very friendly. The home is clean and nice but there are no windows that can be opened so it is very hot in summer
Priscilla
2016-07-22T00:00:00Z
Marie was an excellent superhost. No one can match her care and pampering that she gave us. Her place was lovely, cozy and very beautiful. The ambiance of the studio was very relaxing. We were sad to leave for Paris after eight nights of rejuvenating stay at Marie's place. My seven-year old son loved staying at the loft and asked to come back very soon. I was able to write, sketch and paint while staying at Marie's because it was very relaxing and I felt good just being next to the wood burning stove or outside patio looking at the mountains. At night time, it was very clear and we got to stargaze and see a lot of shooting stars. The million dollar mountain scenery surrounding Le Monestier du Percy was magnificent. Lots of hiking paths that were not crowded by tourists. It was very safe and family friendly. Just a few minute drive to Mens to dine and an hour drive to La Chapelle where we saw waterfalls. You cannot find any other place like this one full of beautiful and warm ambiance plus with an amazing host like Marie. Thank you so much Marie! Hoping to see you again soon.
Apple
2015-11-15T00:00:00Z
The place is amazing and perfectly fits the description. Marie was great and looked after everything well, communication was good even though we didn't have much French and Marie was always available to answer our questions. It's a very peaceful area and there is a small supermarket in town just a few hundred meters away which had everything we needed. Thank you again Marie and we would recommend staying here to anyone traveling through the area.
Rod
2016-06-07T00:00:00Z
'Milles Mercis' to Marie for sharing her lovely home with us! Every expectation was met including our special order for a Christmas tree ready to decorate with our 3 year old the night of Christmas eve. We had a faboulous Christmas stay in the Vercors. Short but sweet due to work constraints, but the few days in this tranquil setting was just what we needed! Certainly, has given us the apetite to return for more sight seeing & walking with the family. A tres bientot Lee-Anne & Family
Lee-Anne
2015-12-28T00:00:00Z
Marie is very nice madame , her home is very comfortable and clean .we like the style of decoration .everything is very well.
Eva
2016-12-22T00:00:00Z
Everything was perfect! Marie is extremely friendly and helpful, the gite is beautiful, and the surroundings are stunning. I just wish we'd had more time so we could stay longer. Marie doesn't speak much English, and I don't speak much French, but messaging on the Airbnb website has (SENSITIVE CONTENTS HIDDEN) Translate built-in, so communicating was easy. We visited during some glorious summer weather - the gite was naturally nice and cool, and there was also a tall portable fan, should you need it. I imagine it would be a cosy place in winter though, when you get the log burner going! Thanks again Marie. Hopefully see you again next time we're in France!
Marcus
2016-05-30T00:00:00Z
I and my friend came to Grenoble to practice some local Via Ferratas and spent 5 fine days in the chalet. The weather was pretty sunny and warm and became an important supplement to our stay at that charming place. The house is very cosy and suitable for romantic couples. Its every charming detail is handmade; the equipment is modern and pretty new. The only drawback mentioned in a previous comment (absence of any shop) was eliminated. There is a nice small shop in the village with all you need (food, drinks, sanitary staff). Marie is the friendliest and the most cordial hostess I have ever met. She helped us a lot with some issues. We highly appreciate her kind assistance! Olga&Georg, Apr 22-27, 2015
Olga
2015-04-28T00:00:00Z
Marie's chalet was really pretty, well-decorated and cosy, exactly as it's described and shown with photos. The view around the chalet was also fantastic, but the weather has to be great if you want to enjoy the best view. The only drawback is there is no shops nor bakeries around, so be prepared if you are planning to cook. And make sure to talk to Marie when you check in about how to clean the place and where to leave the rubbish.
Jua
2015-04-09T00:00:00Z
Room Type
Entire home/apt
---
Property Type
Loft
---
Accommodates
4
---
Bedrooms
Le Monestier-du-Percy, Rhone-Alpes, France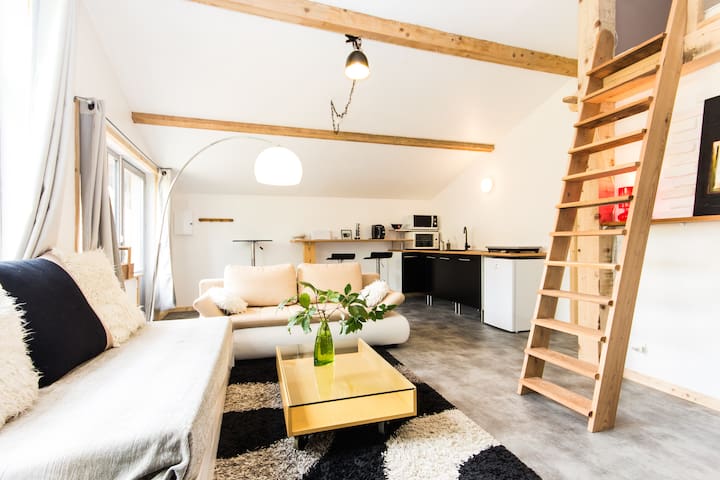 An unusual night in a tree house on a beautiful tree. Exceptional view of the Vercors and Dévoluy. You will live an unforgettable moment in this remote cabin in the mountains. Located in the town of Château Bernard, the Col de Arzelier, 25 km south of Grenoble. Cabin can accommodate 4/5 people. Terrace, solar power, composting toilets, kitchen, wood stove for the winter. ....
unusual accommodation, isolated in the mountains and perched on a beautiful tree. The cabin is equipped with a kitchenette with sink and gas, wood stove for the winter and cool season. Dry toilets inside. A solar power you will be lighted and recharge a portable device. Sleeping 4/5, 1 double convertible on the ground floor and two bunks in mezzanine.
Located on the slopes, the cabin is isolated. The neighborhood is very quiet. Nearby there (station) restaurants, bars, tourist office, ski and snow activities in the winter.
Staying in this tree house was a fantastic experience. We were on our own in the wood in this beautiful and very well organised house! I wish we could have stayed another night. Highly recommended!
Corinne
2016-08-15T00:00:00Z
Oh my goodness! This was an amazing place to stay.....its a community venture and very eco-friendly. We stayed up in the tree tops and explored down below. We had worried that this wouldn't be a safe option for our three year old, but it is solidly and safely constructed. We slept in the bunks at the top of the chalet, one parent with each child, and there were no problems at all. It was all a big adventure! We were glad we had brought; extra sausages (as we then stayed for lunch the next day), extra bread, extra wine, a flower press for the wild flowers my sons collected from the nearby ski slope. We used our jumpers and as it wasn't the best weather, our waterproofs, but the cloud cleared in the morning and it was all in all a glorious stay!
Jane
2016-07-14T00:00:00Z
The host canceled this reservation 11 days before arrival. This is an automated posting.
Camille
2017-01-10T00:00:00Z
The host canceled this reservation the day before arrival. This is an automated posting.
Corinne
2016-09-04T00:00:00Z
Staying in the treehouse was an amazing experience. The hosts were lovely and the treehouse itself was incredible, with beautiful views. I would definitely recommend this to my friends and family.
Lisa
2016-09-16T00:00:00Z
We spent a wonderful night in the Cabane. He met us and walked us to it. He explained how to access and use the cabanes facilities. It was a windy May evening and cold, but we felt cosy due to the gas heater, blankets & even slippers provided.The Cabane was just as listed- clean, well equipped & the views were beautiful. A fascinating place to stay.
Helen
2016-05-18T00:00:00Z
Fantastique expérience en pleine nature! L'unique nuit que nous avons passée été assez venteuse et les mouvements de la cabane dans les arbres était très agréables. La nature environnante est fantastique et pour une première expérience dans le Vercors nous avons été séduits.
Alexandre
2016-08-12T00:00:00Z
Une superbe expérience! Un accueil parfait et un lieu magique, la cabane est génial. On s'est régalé avec ma chérie, paysage, randonnée, météo, tout été au top
Thierry
2016-08-26T00:00:00Z
Room Type
Entire home/apt
---
Property Type
Treehouse
---
Accommodates
4
---
Bedrooms
Château-Bernard, Rhône-Alpes, France
Beautiful log cabin in the heart of the Parc Naturel Régional du Vercors, in the Alps, France Wonderful love nest for 2 or 4 (with promiscuity!) Summer, like winter Exceptional setting, very quiet, large private garden Ideal for rest, relaxation, mountain biking, hiking, skiing ... For amateur astronomers, almost no light pollution! Reduction Week Suitable accommodation for 4 people, including baby Tuesday and Friday during term time: Arrival from 19:00
NOTE: REDUCTION WEEK ALL YEAR area of 40 sqm separate bedroom (140x190 bed, slatted base, brand mattresses) Bathroom with bathtub. kitchen (stove, refrigerator, microwave oven, coffee maker "classic", oven, kitchen utensils). Living room with sofa bed 2 places (BZ 140x190, slatted base, brand mattress). Hall for jackets and shoes. Terraces and private garden 800m² closed. Electric floor heating + wood stove "for pleasure". Parking at 5 meters from the house. Automatic external lighting (motion detector) input side and side terrace. Wifi available on request. To provide special sheets, here all dimensions related to sleeping: 140x190 mattress. A thick, warm quilt (PHONE NUMBER HIDDEN) a velvet blanket, a thin duvet and hot silk (PHONE NUMBER HIDDEN) fine lightweight duvet. Four square pillows of standard size feather and synthetic pillows.
The cottage is in a wooded property, at the end of a country road. It is preferable to have a vehicle. gourmet inn nearby (3 min drive). Village of St Nizier du Moucherotte 5 minutes by car and 45 minutes walk: grocery store, pizzeria, bakery / tea room, tobacconist / souvenir / tabac, ski slope for beginners and tobogganing, post office, adventure tree climbing (in summer), local market every Friday afternoon, sale of farm produce to the nearby farm. For shopping, supermarkets are at the foot of the climb (Geant, Intermarche, Netto, Chronodrive, Leclerc ...), Lans en Vercors (Netto) or Villard de Lans (Intermarché).
Estelle and Manuel's cottage is perfect. Set in a private garden it is very peaceful, with birds chirping and snow softly melting off the trees. Manuel built the cottage itself, which is comfortable, quaint and delightfully quirky (you climb up a ladder into the bedroom). We thoroughly enjoyed the fireplace and free wood. We will go back for sure.
Steve
2017-01-23T00:00:00Z
Its a really sweet and romantic country cottage. It's location, inside a forest, makes it even magnificent, even better, than in photos. The wiews walking along the paths of the surroundings, are just stunning. Estelle and her family are warm and kind.
María Carmen
2016-10-02T00:00:00Z
Estelle is very sweet and welcoming! She helped with organising hiking routes and has been always available throughout the staying. And the chalet is amazing!!! Perfect spot for a getaway immerse in the nature and mountains. Totally recommend!!!
Andrea
2016-05-14T00:00:00Z
Wow! This beautiful cabin in the woods exceeded our expectations and was the best accommodation we had during our 2 week vacation in France. Estelle was very friendly and accommodating with our arrival and departure time and her family was very sweet. We enjoyed both nights by the fire and spent the mornings on the sunny patio. Estelle provided us with maps and trails around the area and we did them all. We definitely recommend checking them out. We highly recommend staying here, thank you so much for everything Estelle! We will be back :)
Anita
2016-05-26T00:00:00Z
The Charlet was very cozy and absolutely fulfilled all our expectations. Estelle and her husband had been lovely hosts. We really enjoyed our stay and recommend everyone staying here who is looking for astonishing nature while staying in a comfortable house. We could easily go skiing in the surrounding area (by car) or right in front of the house for a walk. Even though there is lots to see and do outside the coyness of the charlet invites to just stay inside watch the fire and enjoy time without WiFi :)
Scarlet
2016-03-20T00:00:00Z
We had a fantastic stay in Estelle's cozy chalet! The entire place has been made with care and an obvious fine craftsmanship. The location is just beautiful, with easy access to the Vecors or Grenoble. The chalet was quiet and private, with a large garden. The contact with Estelle was friendly, quick and easy. We highly recommend staying in her beautiful place!!!
Christine
2017-04-04T00:00:00Z
Hôtes d'une rare gentillesse qui nous ont accueilli dans leur chalet très sympa en pleine nature. Nous avons passés un agréable séjour et nous y retournerons volontiers.
sarah
2016-02-08T00:00:00Z
Nous avons passé un très bon séjour dans ce petit coin de paradis dans la forêt au milieu de la nature et du Vercors. Estelle est une femme très accueillante et d'une gentillesse rare! Le chalet est encore plus mignon et cosy en vrai que sur les photos. Nous vous le conseillons de tout cœur. Manon et William.
Manon
2016-03-10T00:00:00Z
Room Type
Entire home/apt
---
Property Type
Chalet
---
Accommodates
4
---
Bedrooms
Saint-Nizier-du-Moucherotte, Rhône-Alpes, France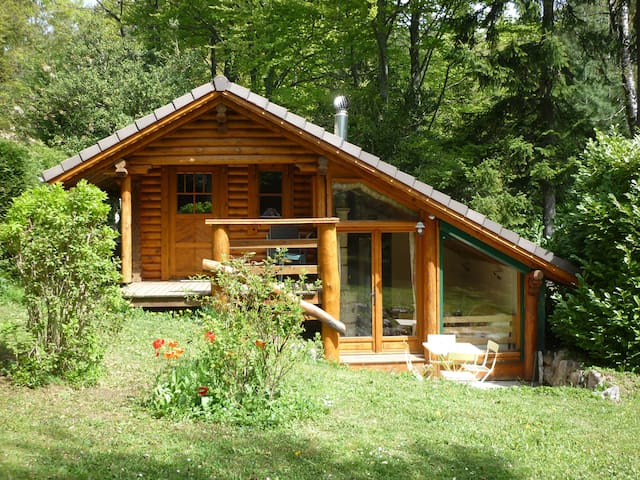 Discover our five guest rooms in an authentic setting on the river with great views. organic and local food, games for children, for a night or a stay you'll be disoriented. We are happy to share a meal at our table served in our living room. Sourdough bread, homemade gourmet breakfast, and advice for hiking from Helena accompanist in the State graduated mountain.
A Gresse en Vercors, five guest rooms (12 persons, 5 rooms) in an old mill at the start of cross-country skiing and hiking trails. Close to services, between the Alpine ski resort and village. At the edge of the river, overlooking the cliffs of the Vercors. Breakfast with organic or local produce, homemade bread. Meal 20 euros / person. Access to a kitchen and a private lounge with conditions. Pleasant atmosphere in the garden you will be rocked by the river in the shade of trees on the terrace you can enjoy the southern exposure without opposite at the large Veymont. Station to 13 km, if necessary we can arrange your transfer. A wonderful walk from the house to discover the Highlands Reserve of Vercors, the ascent of the Grand Veymont, around the Mont Aiguille. Coaching for hikes by the hosts (Helen is mountain guide). Bicycle, motorcycle, land for horses.
Ski-out.
We had fantastic time staying with Franck, Helen and the kids in the Alpes. Coming just for a couple of nights we ended up staying with them for the whole holidays. The location is splendid, offering amazing views and a range of various activities. The house is cosy and nice and the hosts are very generous and very enthusiastic to share Go for dinner option, as it grants not just the delicious meals cooked by Helen from the local bio food, but also nice conversations with the hosts and the other guests staying in Aiguillette. We are looking forward for being back.)
Daria
2016-07-26T00:00:00Z
Frank gave us a very warm welcome with cold beers and chilled Rose wine..Perfect.Their home is located in the most beautiful setting, surrounded by mountains, rivers and lakes.Our stay was very comfortable and our hosts cooking superb.They sourced dairy free and gluten free foods for two of our party of seven and cooked accordingly.We would have no hesitation in recommending Aiguillette for a stay.Wonderful.
Sean
2016-08-18T00:00:00Z
Exceeded expectations, fantastic three nights staying with Franck & Helene, warm hospitality, cosy bedrooms and fully equipped kitchen when we wanted to prepare something to eat. The 4 course meal each night was delicious and copious, the company great with our hosts and other guests around the dining table. Beautiful setting. Look forward to visiting again when have the chance.
sam
2015-08-07T00:00:00Z
We had a good experiance from our stay! Franck was kind and helpful! The room was big with a great bed. The breakfast was good with home made bread. The host gave good recommendations regarding day hike excursions.
David
2014-08-06T00:00:00Z
When you are staying at the b&b from Franck and Helen you really can enjoy your holiday. They make you feel at home and very welcome. We loved their way of life and you will also find places of privacy. Everything we needed was there. The meals are prepared with close intension. A lovely place in the Vercors!
elise
2016-05-08T00:00:00Z
Thanks to Franck for a kind greeting and detailed introduction. The house is very closed to the ski area Gresse-en-Vercors (about 3 minutes by car) and includes clean and spacious rooms which are managed well. Heating system is works well (adjustable); A few friends going with me feel hot in a room even it was the middle of February.
Min Woo
2017-02-12T00:00:00Z
Franck and Hélène are awesome. The house is super comfortable for large groups because of the separate bedrooms and bathrooms and many common areas with tables and sofas. I went there with my family. They got along with Franck's family very easily and had fun chatting with them. My sister has a baby boy. He was so happy wandering around the house, on the trampoline! in the yard, and the area. The area around is very beautiful during Summer with many hiking trails. We were only able to take one the trails from where we had a very beautiful view to the main Alpes mountains. We saw other trails which could've been even nicer but also trickier for my oldish parents. I am sure its also nice in the Winter specially for cross-country skiers. The facilities are great in the house. There is professional place nearby to rent bikes and equipments. There is a boulangerie very close to the residence. There are restaurants very reachable by foot. The grocery store needs a bike/car or some energy for walking. The breakfasts were really good and Franck was so helpful with complying on different times to serve it. Unfortunately we didn't have the chance to eat the dinner due to late night stays outside the house but I am sure that would have been delicious, no surprise. I would definitely recommend staying at Franck's place to everyone!
Hossein
2015-06-30T00:00:00Z
We only stayed one night but had an incredible stay with Franck, Helene and their kids. The surrounding countryside is everything one could hope for in a French alpine location. Their hospitality and friendliness is also beyond measure. The house and their nature are both ideally suited for hosting guests and we could not recommend this location highly enough. Others in the reviews have commented on the strength of Helene's cooking - this is a genuinely delightful component of the stay. In addition though two of our children are coeliac and this is something Helene willingly catered for making the meal gluten free. We look forward to returning one day! Joyeaux anniversaire Franck et merci a vous encore tous les deux.
Alex
2016-06-25T00:00:00Z
Room Type
Entire home/apt
---
Property Type
Bed & Breakfast
---
Accommodates
12
---
Bedrooms
Gresse-en-Vercors, Rhône-Alpes, France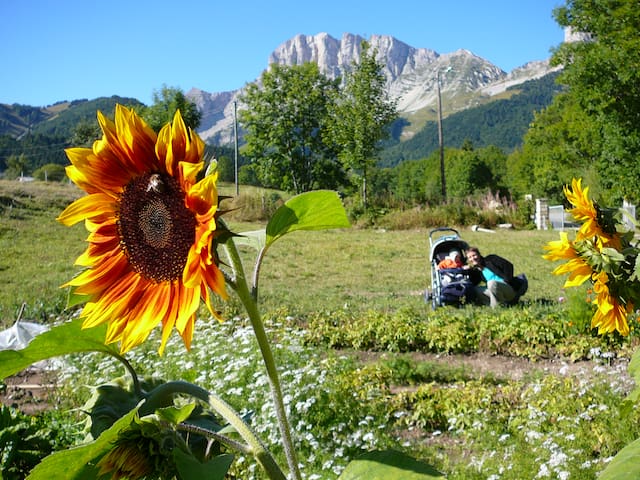 Appartement 2 pièces, calme et confortable. 10min Gare et 15min Centre (Tram au pied de l'immeuble), 300m entrée autoroute. 1 chambre avec Salle de Bain Italienne, lit double. Canapé convertible 1 place et matelas 1 place additionnel. Cuisine entièrement équipée. Possibilité parking gratuit sur les places partagées de l'immeuble (places non garanties, surtout en soirée)
Appartement T2 d'une surface de 42m carré. Entièrement refait à neuf dans un style scandinave. Il comporte 1 chambre avec lit double et un grand placard. Salle de bain avec douche à l'Italienne et sèche-serviette directement dans la chambre. Vous avez à disposition un sèche cheveux et un fer à repasser. Cuisine ouverte sur salon avec Four, Lave-vaisselle, Machine à laver, Machine Nespresso, Four, Bouilloire, Grille Pain; et tout le nécessaire pour cuisiner. L'appartement est équipée avec Internet et TV. Le canapé se transforme en un lit 1 place en un tour de main. Un matelas est fourni pour un quatrième couchage. L'appartement est à 200 mètres de l'entrée d'autoroute. Il est situé à 15min à pieds de la gare ou 5min en tram (2 arrêt) Le tram A passe au pied de l'immeuble et vous amène également directement en plein centre en 15 minutes (4 arrêt) Vous trouverez tout ce dont vous aurez besoin à moins de 50m de l'immeuble : une pharmacie, une boulangerie, un carrefour market, un tabac presse. Si vous venez en voiture, il y a possibilité de se garer gratuitement sur l'une des places réservées à l'immeuble (vous aurez la clé). Par contre ces places sont partagées, si vous arrivez tard il se peut que vous n'ayez pas de place de libre. La rue est également gratuite si vous avez besoin de laisser votre véhicule (En soirée également il peut être difficile de trouver une place) Bon séjour à vous, Emeric.
La quartier ampère est en plein dynamisme depuis quelques années. Vous avez tout ce qu'il vous faut à moins de 50m : supérette, pharmacie, tabac presse, restaurants, boulangerie. Il y a également 2 petits marchés à proximité tous les matins.
The Check-in was very comfortable since the key was deposited inside a combination locked box attached to the main door. Although the building is rather old, which is definitely not a critic, the apartment and the interior seems to be recently renovated and come with a fresh and stylish atmosphere. During my stay I was working at the CNRS which is close by and easily reachable in a walking distance. Overall the whole stay in this apartment was very nice and restful, although I was working long hours. This is exactly what I expect from a cozy apartment during a working trip! Thanks again, Emeric :)
Patrick
2017-02-04T00:00:00Z
Very clean and easy place to stay. Well equipped and nicely decorated.
Lynn
2017-03-05T00:00:00Z
Apartment met expectations and was excellent with prompt communication. Check-in process was very straightforward. Short walk to nearby bars and restaurants / town centre. Overall great stay and very happy to recommend to others.
Paul
2016-12-31T00:00:00Z
The apartment was very nice, just as it looks in the photos. It's closed to the main station and there is a supermarket nearby. I will definitely stay here next time. A big Merci to Emetic!!
Junko
2016-09-29T00:00:00Z
Quick stop along our drive down south. Apartment true to photos and had everything we could have needed. Emeric was easy to communicate with for check in and flexible on check out. Location is a tad out of the way if you are looking to be close to the central downtown but a quick tram ride away if you prefer not to walk (15-20 min).
Ryan
2016-06-29T00:00:00Z
lovely flat and very nice owner, perfect contact! i denfenityly recommended :) thank you Emeric :)!
Piotr
2016-07-14T00:00:00Z
We had a great time at Emeric's place. The appartement is very modern, spacious, bright and only 15 min walk from the city centre. Emeric is very responsive and told us everything we needed to know. We would definitely stay here again.
Maša
2016-04-29T00:00:00Z
Absolutely enjoyed our stay in Grenoble and Emeric's flat was a great choice for our holidays . Flat has everything you need and even more :)
Alina
2017-04-09T00:00:00Z
Room Type
Entire home/apt
---
Property Type
Apartment
---
Accommodates
3
---
Bedrooms
Grenoble, Rhône-Alpes, France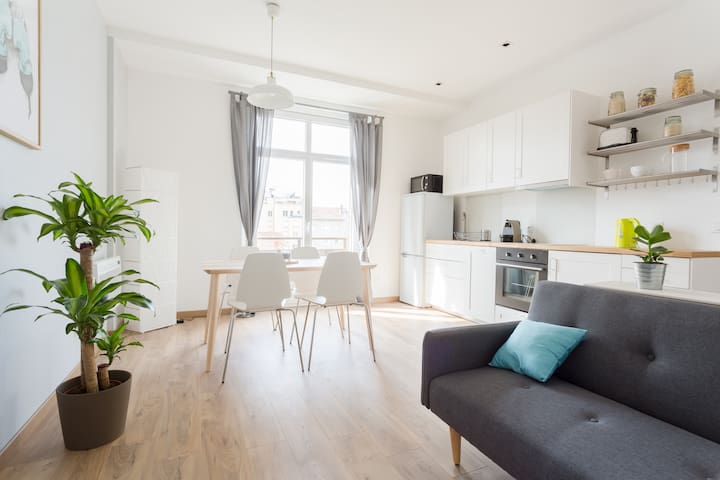 Appartement 40m² au dernier étage + ascenseur dans une résidence de standing 2 pièces + sdb avec cuisine à l'américaine. Rénové en 2015. Baies vitrées + grand balcon sud/ouest. Dans l'hyper centre mais dans une rue calme. Piscine intérieure chauffée.
Salon avec grande baie vitrée donnant sur un balcon, cuisine à l'américaine neuve, une chambre avec balcon. Salle de bain avec douche.
La place Championnet et les rues avoisinantes, ses restaurants et bars avec des terrasses ensoleillés, ses nombreuses boutiques créent une vraie ambiance de quartier, convivial et chaleureux.
The apartment is very comfortable, functional and clean. It is well-located in the center of Grenoble. The swimming pool is great. Otmar and Hicham, the concierge, are very friendly and helpful. I highly recommend Otmar's flat.
Raquel
2017-02-04T00:00:00Z
The host canceled this reservation the day before arrival. This is an automated posting.
René
2016-09-05T00:00:00Z
Nice appartement in the middle of the city. Clean and welcoming. The guy from the building was very welcoming.
Oliv
2016-05-30T00:00:00Z
the space is a junior one-bedroom space, just fine for a night or two. Otmar was very responsive. the apartment is more or less as described. it has a fantastic shower, beds are two single beds but are comfortable. The French seem to have an aversion to air-conditioning, or at the very least a fan - in summer, this apartment is far too hot. the pool also is not one meant for lounging, its really just for exercise.
Rishi
2016-08-19T00:00:00Z
Everything went perfectly to plan - we made easy contact for the key handover, the apartment was comfortable and had everything we need and was very well located in town. Thanks for a comfortable stay.
Clare
2016-05-14T00:00:00Z
Otmar was really responsive and he managed to let me check-in 4 hours after I made the reservation! Place is nice and perfect for a short to long stay.
Raphaël Sankara
2016-12-24T00:00:00Z
The place is good, we didn't meet Otmar
Luca
2017-01-28T00:00:00Z
Great 1 bedroom apartment on a quiet side-street near the hyper center of Grenoble. The apartment was very clean, and the bed was very comfortable. The shower was hot and had good pressure. There was also a nespresso machine for coffee in the morning, and a shop selling croissants just on the corner of the block. The only minor drawbacks are that the internet was a bit slow at times, and the bed is actually two beds that you are push together. Overall it was great place to stay for a couple days.
Eric
2017-01-08T00:00:00Z
Room Type
Entire home/apt
---
Property Type
Apartment
---
Accommodates
4
---
Bedrooms
Grenoble, Rhône-Alpes, France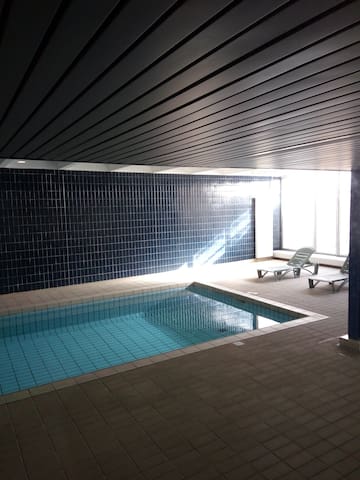 Big house or we privatize you all the DRC (approximately 110 m2), consisting of 2 rooms with 140 beds, another room with bed in 120 and 1 bed 90, a bathroom, a toilet, a large living / kitchen, a 40m2 porch, a large park with pool 5X10. Sunbathing with cushions and barbecue.
Large villa in which we are privatizing the ground floor (110 m2) consists of: - 2 bedrooms with a bed 2 places (140) in each. - 1 room with bed of 120 - 1 bed 90 - 1 bathroom with tub - 1 bathroom - Living room / lounge (2 additional beds on the couch / bed) - 1 kitchen (fridge, oven, microwave, coffee maker classic 12-cup coffee maker, dishwasher) - 1 veranda of 50m2 overlooking the pool - 1 large park lawn with trees and pool chairs + cushions +
Quietly situated house, in the vineyards and fruit trees. where you can relax in the shade of trees accompanied by the sound of cicadas! - Closed parking. Audible alarms, video monitoring inside / outside. - Located 1.5 km from the Bridge Isere center (bakery, pharmacy, butcher, tobacco, post office, several restaurants (Chabran 1 star), pizzeria, kebab shops ...) - Ardeche is located 3 km
It was are very first airbnb experience and we really liked it! Gilbert and Régine are very friendly and helpful!!! It was a very spacious apartment and has a nice pool and garden. A good place to stay with your kids!!
An
2015-07-18T00:00:00Z
After a full day of travel,it was a pleasure to meet Gilbert and Regine and to be ushered into their beautiful home and our spacious ground floor apartment with swimming pool just a few steps outside. They kindly led us to a wonderful restaurant on the river, introduced us to the owner, and there we enjoyed a lovely dinner. Sleep came easily in the quiet countryside,the bed was excellent. Gilbert offered maps and information about local points of interest. We wish we could have stayed longer in this lovely accommodation in such a beautiful region of France. Thank you for your kindness in anticipating our needs, Gilbert and Regine.
Sylvia
2015-06-17T00:00:00Z
We stayed one night at the villa of Gilbert & Regina on our way from Italy back home to the Netherlands. The apartment on the ground flour (right next to the swimming pool!) was perfectly suited for an extended family of 6 persons and a dog. It is very spacious and well equipped and offers very good privacy. Gilbert & Regina were very hospitable; Gilbert got up early to get us fresh "pain & croissants".
Erwin & Dorothée
2014-08-27T00:00:00Z
The host canceled this reservation 20 days before arrival. This is an automated posting.
Ido
2016-05-30T00:00:00Z
Excellent Flat, Excellent Hosts... There were even a few beers in the fridge on arrival and they helped us unpack the car in the craziest rainstorm I have experienced in years. Thanks!
Alexander
2014-10-10T00:00:00Z
Very good
siji
2014-07-05T00:00:00Z
Gilbert and his family made us feel very welcome in their lovely home. There was plenty of room and lots of outdoor space, including the pool. The kitchen was well equipped, which was useful as we chose to prepare our own meal in the evening. The accommodation is quiet as it is in a very rural location, surrounded by vineyards.
Stuart
2014-08-10T00:00:00Z
Gilbert awaited us late in the evening. He even prepared the swimming pool for the kids when we arrived aroung midnight. We only stayed for the night, but next time we definetely stay some more days at this very pleasant and spacious house.
Richard
2014-08-28T00:00:00Z
Room Type
Entire home/apt
---
Property Type
House
---
Accommodates
7
---
Bedrooms
Pont-de-l'Isère, Rhone-Alpes, France
Full apartment at 120 € / Day. Please contact us. or book directly for 1 to 6 people , in 1, 2 or 3 bedrooms
Hello, We welcome travelers of the world, and offer comfortable and quiet accomodation from one and up to six people. 1 or 2 persons = 40 € for one room per night. 3 persons/ two rooms = 65€ 4 persons / two rooms = 90€ up to six persons = 120€ for the whole appartment / 3 bedrooms. We provide quality linen and towels. No cleaning fees, coffee included :-). Free High Speed WiFi. Price can increase 10 E for high season; the prices are the ones you see in the booking system. The place is clean and comfortable, secured residence, accessible to wheel chairs, Grocery stores 300 meters, delicious bakery 20 meters. Top floor (6th) with a fantastic view on surrounding mountains that you can enjoy from within the flat or from the 12 sq meters terrace. The bathroom has a bath tub and a shower curtain (for our US Friends !). At your disposal: Washing/drying machine, dishwasher, haidryer, free wifi, 54"TV... Free parking in the street, possibility to park in a locked garage for a small fee, please ask us. A tramway line connecting to anywhere in the City in 20 mns.. . As mountaineers (Jack climbed Mt Everest in May 2012), we'd be happy to provide advice on skiing, hiking, climbing in the region - we know the place. Depending on dates / times, we can pick you up at Lyon Saint-Exupéry airport or Grenoble railway station. Hope to see you soon, we are happy to share our place with you :-) Diane & Jack
Popular area, the quarter is 'Vigny-Musset', built in Y2K, facing the 1968 Winter Olympic village. The place is very quiet (small street/ little traffic)
Jack and Diane are fantastic. Staying with them made my travel experience in Grenoble very enjoyable. Jack picked me up at the train station, gave me maps and ideas on how to get around and what to see, and shared their space openly. The apartment is clean, comfortable, well-equipped, and has a nice top-floor patio with a view. I highly recommend staying with J and D. They are good hosts and really wonderful people.
Pollyanna
2013-09-06T00:00:00Z
Jack and Diane made us feel very welcome as they did 2 years ago. The apartment is central to supermarket, bakery and the old town, no problem parking and all our questions were answered and it was like staying with family but we had plenty of space to do our own thing. Again we would highly recommend their place in Grenoble.
David
2014-11-13T00:00:00Z
My friend and I needed a place to stay in Grenoble for a week and we made an excellent choice staying with Jack and Diane! A very clean, quiet and modern apartment with all the necessary amenities and an incredible view of the mountains from their top floor balcony. We had a car and were able to find plenty of street parking in the area and there was a grocery store well within walking distance. They were gracious hosts and good company! I would absolutely recommend them to other travelers.
David
2013-08-14T00:00:00Z
Jack & Diane were lovely hosts, making a great meal of Ratatouille to welcome us and told us a lot about the area! As a mountaineer, Jack was very knowledgeable about the gorgeous surrounding Alps, as well as with the history of the region. Diane also gave great guidance for our day trip to Lyon. We would definitely recommend them if staying in Grenoble.
Rialin
2015-06-18T00:00:00Z
Super cool couple and really nice vision for the alpes mountains!!!
Tian
2014-10-13T00:00:00Z
This Airbnb experience has been special. Our host Jack welcomed us like friends, explained the workings of the apartment and offered us a glass of wine. Jack is an exceptional host, generous with his time, intelligent and knowledgeable. His love and experience of adventure, sailing and mountaineering is magical and we especially loved hearing about his reaching Mt Everest a few years ago. We were lucky to share some local specialties for dinner with him and he educated us on delicacies of the region. Of course he had good advice on places to visit. The apartment is on 6th floor with fabulous views of the alps. It is modern, spacious, well equipped and very clean. Thank you Jack for your hospitality and your friendship.
Sheila
2015-04-11T00:00:00Z
Jacques and Diane were the friendliest, most welcoming hosts I have ever had. They took hospitality to a new level, sharing not just their apartment, but their knowledge and maps of the city and meals with us. Diane picked us up from the train station and right away Jacques gave us innumerable hiking advice. The apartment was comfortable with a large kitchen and bathroom, and comfortable beds. The view from the balcony is incredible.
Luc
2012-10-01T00:00:00Z
Jack & Diane's place is very tidy, comfortable and equipped. Jack picked me up on the train station, They were really welcoming. I recommend staying with them, it would be a nice experience :)
Saeedeh
2013-11-05T00:00:00Z
Room Type
Private room
---
Property Type
Apartment
---
Accommodates
6
---
Bedrooms
Grenoble, Rhone-Alpes, France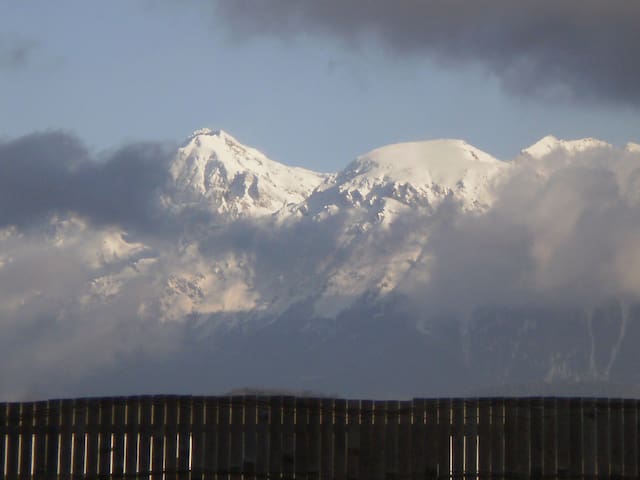 Charming old dovecote which is a real small independent apartment (one bedroom with a double bed, a desk with a single bed, separate toilet and bathroom). Bed & Breakfast possibility. Other independent bedroom possible. (Wifi on the terrace and in the main house at 15 meters)
You will find in our pigeon laid down a bedroom (2 persons), a bed (1 person) on the floor, toilet and bathroom with separate shower (shower gel - shampoo and towels provided). The pool access is direct. Ideal for a stopover on a holiday or a short stay. Possibility to have access to another independent room (with bathroom - extra cost can pay locally if you hold both units) if asked.
We are in the heart of the Drôme, at the entrance to the Valley of the Drôme, and a few kilometers of the Drôme Provençale. Easy living, vineyards and local gastronomy guaranteed ...
Fabrice is a wonderful host : we stopped on our way down to the South and we stopped again on our way back to home . The place is lovely and really charming .
myriam
2016-04-03T00:00:00Z
A gorgeous place with a lovely breakfast. Well situated for visiting the region.
Jennifer
2015-09-02T00:00:00Z
Fabrice made us feel very welcome when we (URL HIDDEN) the rain. We were invited into his home, that is close by the accommodation. We enjoyed a glass of very fine wine, and a chat with fabric. We received recommendations for venues in the area, and interesting local information. The accommodation is cute as a button. If you love something a bit different ( a very good reason to travel), this place is perfect. We left behind several items after our stay, Fabrice called us asap, but as we were already too far away, he very kindly sent them to an address in Holland for collection. So kind, and we have been trying to find out how to reimburse him, with no luck. I think we just benefited from his kindness and generosity. Great host, thank you again Fabrice
NIGEL
2015-09-13T00:00:00Z
The host canceled this reservation 22 days before arrival. This is an automated posting.
Caroline
2015-07-17T00:00:00Z
What a great place to stay after more than 1000 kilometres of highway! Surrounded by lots of green this is the place to be to relax and enjoy the French countryside. We had an amazing dinner in a small town called Crest at LenK. Too bad we couldn't stay longer!
Tjarda
2016-07-09T00:00:00Z
Beautiful little house in a lovely area. Fabrice made us a nice breakfast with local products and home made marmalade. Thank you Fabrice for everything
Aurelia
2015-10-18T00:00:00Z
Cute and cozy place! Lovely breakfast and friendly host, thank you!
Pinja
2016-07-15T00:00:00Z
Friendly people! The area is also great especially if you are tired of the city's
Marthinus
2016-09-11T00:00:00Z
Room Type
Entire home/apt
---
Property Type
Bed & Breakfast
---
Accommodates
3
---
Bedrooms
Allex, Rhône-Alpes, France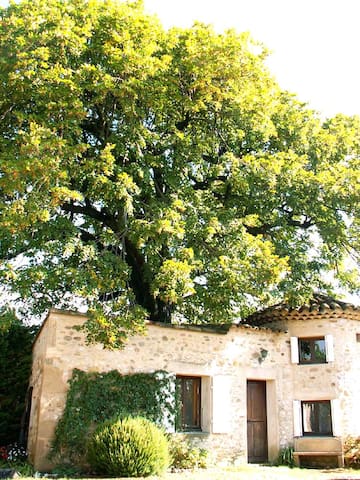 In our confortable chalet,we can welcome from 1 to 8 guests in our 4 bedrooms: 1 bedroom with 2 single beds, 1 bedroom with a double bed, 2 bedrooms with a double bed that can become 2 single beds.
Welcome in our true chalet with a panoramic view on Vercors crests! No more than 10' walk to the village-centre of Villard de Lans with a traditional market, a water park, a covered ice ring, a snown fun park, restaurants... You'll join the ski runs (125km, 1000m of difference in altitude) or the cross-country circuit runs (110km) in a few minutes by car or with free-shuttles. You can also head off on an adventure across the wild areas of the Hauts Plateaux, France's largest nature reserve. From Spring to Autumn, waymarked footpaths begin nearby the chalet to lead you to the Arc Pass, the Green Pass or Vercors Long Crossing; It's also time to try mountain biking, paragliding, canyoning, climbing, horse-riding... You'll have at your disposal: -2 double bedrooms, -1 bedroom with 2 single beds -a large bathroom with shower and bath, -an independant WC. Breakfast, with home-made cakes and jams, is served in the dining-room or in the garden according to the saison. If you wish, we'll suggest to taste local recipes for diner. Arrival hour: from 16h pm Departure hour: before 11h am No pet Internet Wifi
Un quartier très calme, à quelques minutes à pied du centre du village, une vue saisissante sur les sommets alentour, départ de randonnées à proximité
Mireille and Daniel were the most gracious of hosts. From the detailed directions, to the delicious breakfasts, and the delightful company, everything was perfect. We very much enjoyed their company, and the home and location were spectacular. We would highly recommend staying here, and would love to come back.
Leslie
2016-09-07T00:00:00Z
Mireille and Daniel provided one of my best airbnb experiences ever - their hospitality, kindness, and generosity made my friends and I feel like family! Daniel's cooking and Mireille's desserts are the best! Highly recommended for a beautiful holiday in the Alps!!
Dominic
2013-06-07T00:00:00Z
Thanks to Mireille and Daniel our week vacations in Villard-de-Lans was simply fantastic! They are very hospitable people and the house is cosy, with the wonderful view to the mountains. From the beginning we had a feeling as if we came to visit our old friends, the atmosphere was friendly and very homely. We were the only guests in the house in this period, so it was very quite and we didn't feel ourselves constrained. Besides, Mireille and Daniel are great cookers! We had luck to have dinner with them sometimes, and we can confirm - it is the most delicious food in Villard-de-Lans. And not only food - Mireille and Daniel are interesting companions and we liked to hear stories about their life and travels. The location of the house is also very convenient. We came by bus from Grenoble and Daniel picked us on the bus station, which was very nice, as if it was a bit frosty outside. The village and the stop of shuttles,going to the ski station, are 10 minutes walking from the house. At first we planned to rent a car, but we soon admit that one really don't need a car there to spend good vacations. We would really like to come and stay in this chalet with Mireille and Daniel again! Highly recommended!
Natalia
2016-01-24T00:00:00Z
We had a perfect chalet and a perfect host! It's a cozy chalet. The hospitality exceeded the expectations!
Evert
2015-01-03T00:00:00Z
We had a wonderful time with Mireille and Daniel. This was our 1st AirBandB experience. As I was taking my elderly mother to revisit Villard de Lans where we once lived 40 years ago, I had a few requests and questions before I booked and Daniel and Mireille made us feel very comfortable and welcome straight away. We had dinner with them every evening and not only are they talented cooks but they are also great hosts who are very caring and attentive to the needs and tastes of their guests. They proposed some wonderful menus and we shared great moments with them every time. The breakfasts were just as enjoyable with Daniel introducing us to his special Macchiato and Mireille baking great cakes and pies. On top of that, the chalet is really nice and cosy with a beautiful view on the fields and mountains. Daniel and Mireille are there with you and are very discreet which makes you feel very at ease, just like if you were staying with close family. We had a wonderfully rich human experience which we will never forget. Thank you so much Mireille and Daniel ! We hope we can come and visit you again soon. Agnès, Ben and Simone
Agnes
2016-08-02T00:00:00Z
-san authentic alpine chalet with truly perfect hosts, offering privacy and interaction as you desire – The chateau is situated in a gorgeous mountain valley with easily-accessible hiking trails of varying difficulty. (We wanted a 4-hour hike of medium challenge and, voilà, Daniel mapped out one for us that was perfect.) Their chalet's all-wooden interior, truly a work of art, is a perfect setting for sculptures done by Mireille and original paintings by other family members. Don't miss the opportunity to enjoy "dinner by Daniel", when he shares his love of cooking to prepare a delicious meal designed especially to your tastes, complete with aperitifs, appetizers and wonderful regional wines. Mireille and Daniel give their all to make your stay as convenient and charming as possible. Our sincere thanks to these warm and lovely folks! Ted and Betty, USA
TED
2013-09-15T00:00:00Z
My wife, our 3-year-old daughter and I stayed 3 nights at Mireille and Daniel's chalet. The reception was great and everything was as described here. The chalet is reeeeealy nice and it was impeccably clean. The rooms are very cozy and large, and the bathroom is very big! The nights were very quiet and we slept very good. It took us maybe 5-7 minutes to the next ski resort. Mireille and Daniel are a really pleasant couple, both of them speak fluent English. We had dinner with them both nights, which was really nice! They also woke up everyday early and prepared for us nice breakfast with homemade bread. Hummm... :-) For sure I wouldn't hesitate to recommend their chalet to friends and, given the opportunity, we would for sure stay with them again! Cheers, Ricardo
Ricardo
2016-02-14T00:00:00Z
We had a fabulous stay with Mireille and Daniel, who are absolutely wonderful hosts. Everything was perfect: their beautiful home, the delicious home-made breads at breakfast, the weather and the gorgeous location. Daniel was very helpful in recommending and mapping out hikes for us, and Mireille generously shared her knowledge of the area. They cooked a delicious four course French meal for us one evening, and another evening joined us in a champagne toast for our older son's 18th birthday. I hope we get a chance to return one day!
Natalie
2014-06-25T00:00:00Z
Room Type
Private room
---
Property Type
House
---
Accommodates
8
---
Bedrooms
Villard-de-Lans, Rhone-Alpes, France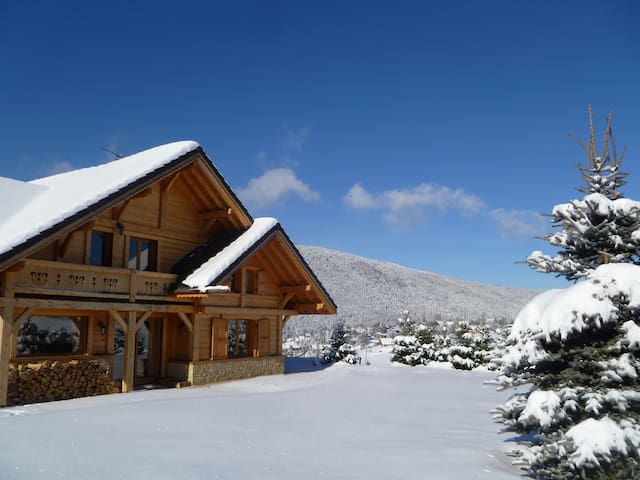 Appart independent homestay, 1 large room with 2 sofa bed and kitchen area, 1 bedroom 1 bed 2 places and 2 beds a place, bathroom toilet Lans 3km, 4km Villars Nearby: kite skiing hiking climbing riding donkey parasailing aquatic center
The host canceled this reservation 60 days before arrival. This is an automated posting.
aymeric
2016-12-20T00:00:00Z
Fantastic apartment - spacious, well-equipped and nice views. Very comfortable bed. Florence was a great host - she couldn't be there when we arrived but she left clear instructions and welcomed us the next day. Shame our stay was so short but hopefully we'll be back!
Ute
2016-05-17T00:00:00Z
Logement idéal pour se dépayser le temps d'un week end dans cette belle région du Vercors ! Propre, chaleureux, spacieux et tenu par des hôtes charmants qui font profiter généreusement de leur expérience des alentours... Je recommande vigoureusement !
Yoann
2015-11-02T00:00:00Z
Appartement spacieux avec une jolie vue. Un coin superbe et un très bon accueil. merci!
Sylvain
2015-12-15T00:00:00Z
Nous revenons de 5 jours magiques dans les montagnes du Vercors! La maison est encore mieux qu'imaginée: grande, neuve, propre, très confort, calme... avec une vue imprenable. Mais la cerise sur le gâteau, c'est Florence, douée d'un merveilleux sens de l'accueil ! Elle nous a notamment très bien conseillée et guidée sur les différents sites et randonnées à découvrir aux alentours. Nous avons déjà l'envie d'y retourner...!
Chloé
2015-08-21T00:00:00Z
Logement spacieux, calme, bien situé avec une belle vue. La nature est au rendez vous. Accueil très sympathique merci encore à Florence.
Frederic
2017-03-26T00:00:00Z
Appartement très spacieux, très bien équipé, propre et lumineux. Environnement très calme. Nous avons été très bien accueillis.
Monia
2017-04-02T00:00:00Z
Accueil très sympa, Florence a été arrangeante sur notre heure d'arrivée. Le logement est très spacieux, confortable et propre.
Camille
2016-12-31T00:00:00Z
Room Type
Entire home/apt
---
Property Type
Apartment
---
Accommodates
4
---
Bedrooms
Lans-en-Vercors, Rhône-Alpes, France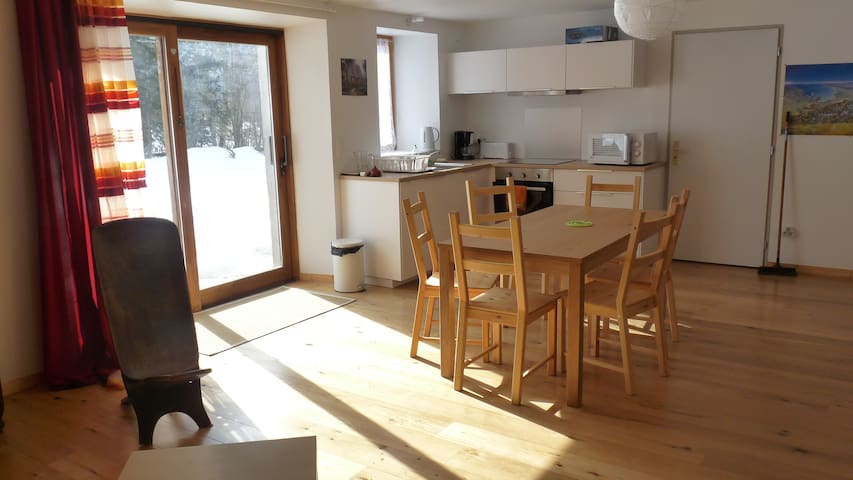 Joli studio de charme dans une maison d'artiste Situé à 900m à pied du vieux Nyons, la situation de ce studio est idéale. Dans un écrin de verdure, à côté de la Clinique des Rieux, l'A.T.R.I.R., l'endroit est reposant, calme et ensoleillé.
Très joli cadre, un coin de verdure tout près du centre.
Sylvie is a delightful host & she is also an incredibly talented Artist ! Her studio is really charming , with a very comfortable bed & a good sized living area , tastefully decorated. The garden is lovely Quiet & not far from the town centre. We would definately recommend Sylvie's place to other guests. Thank you Sylvie ;)
Leo & Freddy
2014-10-26T00:00:00Z
Nice and cosy appartment. Excelent bed and great shower. Location to discover Nyons (old town) is excellent. Walking distence :-) Famous wineries and beautiful nature to discover by car. Hostes is friendly and helpfull and creative as you well see in the appartement.
danny
2015-02-16T00:00:00Z
Sylvie's studio was perfect! Pristine, cozy, beautifully decorated. The artwork was especially charming - what a talented artist she is. Sylvie was an amazing hostess, providing us with everything we needed to cook a lovely dinner and enjoy wine and nibbles on the patio. We wish we had booked more days...her home is stunning, situated in a quiet spot in the valley and a few minutes walk to central Nyons. Thank you, Sylvie, for your hospitality, advice and charming home. Lots of hugs to you and a bien tot!
Kathy
2014-07-04T00:00:00Z
What a fantastic place to stay! My girlfriend and i stayed at Sylvie's place in July 2014 and the entire stay was amazing. The room was to a really high standard with small kitchen and shower. All you need when in the area. On arrival we were greeted with a bottle of local wine and olives which were delicious, and available in a shop down the road. Parking is literally outside the front door behind a locked gate so security is sorted. The most wonderful part is the small garden in the front of the property where a table is set out and a small pond. I found this so nice i proposed to my girlfriend that evening. So if that isn't enough to make you stay, what is!? Thanks again Sylvie.
Luke
2014-07-30T00:00:00Z
We stayed at Sylvie's charming house for almost one month and every day of it was perfect. The place is ideal for those seeking peaceful vacations full of new discoveries. Surely it's best when you have a car. It opens you the whole Drome region with its vine and olives testing, medieval villages and breathtaken mountain roads. And even more you can explore Provence, its legendary small villages are 1-2 hours drive. Even if you dont have a car, you may enjoy Nyons - beautiful town with lot of attractions. To the center, where you find a lot of restaurants, boulangeries and so on -10 minutes by foot. The appartment is nice, tastfully decorated and very clean. The bed is wide, blanket is worm and pillows are full of good dreams). Kitchen is well equiped to prepare almost any food you want. In the courtyard there is enough room to park ever a big car. There are sunbeds, small pool with fish and a lot of trees. Sylvie is very nice person, attentive and responsive. And she is a good painter too). We were happy to be there and hope you will be as well. Highly recommed.
Sergey
2014-09-06T00:00:00Z
Sylvie was charming; welcomed us, explained everything, made us feel relaxed and at home.
Martin
2016-04-15T00:00:00Z
A delightful studio, lovingly designed, with a well-equipped kitchen. We hosted dinner for four very comfortably, and as the weather warmed slightly, we served aperitifs in the garden (nestled in the Alpine foothills) which promises to be spectacular in the spring and summer. The pleasant stroll down a gentle hill and across the iconic Roman bridge to the central square of Nyons takes 12 minutes. Free parking is available at the studio and in town. Sylvie is a charming host and a superlative artist. You must ask her to show you her dazzling portfolio of "trompe l'oeil" murals.
Michael
2016-03-10T00:00:00Z
Our sojourn at Sylvie's was a time of great tranquility and relaxation. Upon our arrival, we found a welcoming bottle of organic wine with the local olives of Lyon - what a treat! The apartment and its surrounding environment was even more charming than Sylvie's description. Her artistry infuses the whole property - the gardens and pools on the outside, and the beautiful decor of the apartment . We appreciated not only the beauty, but also the functionality and good working order of all the apartment's components. Most of all, we enjoyed our interaction with Sylvie, who is herself, a person of great charm and tranquility. We hope to stay with her again in coming years.
Sylvia
2015-06-27T00:00:00Z
Room Type
Entire home/apt
---
Property Type
Other
---
Accommodates
2
---
Bedrooms
Nyons, Rhone-Alpes, France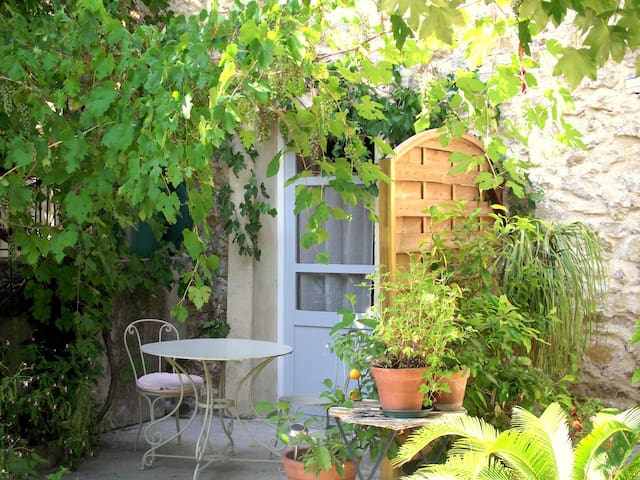 Notre studio indépendant et entièrement équipé vous permettra de vous reposer en toute sérénité pour une halte à quelques pas du village ! Jardin privatif, accès à la piscine, salon de jardin, barbecue : les meilleurs atouts de votre séjour !
Calme, indépendance...sérénité tout en étant très fonctionnel pour une personne ou un couple. Vous pourrez préparer vos repas dans la kitchenette prévue à cet effet.
Puygiron est un très joli village perché de la Drôme Provençale doté de son château, de sa chapelle, de son église et de ses vues magnifiques.... Vous trouverez sur place un bon restaurant. Situé en campagne, nous sommes au départ de nombreuses balades à pieds, à vélo, à cheval. Le Golf de la Valdaine est situé à 5 kms. Et nous sommes à 10 minutes du centre-ville de Montélimar.
We had a wonderful time at Véroniques beautiful place. Calm, perfectly situated for bike trips, Provence as we imagined. We were also offered to lock our bikes in a container, which was really great. Hope to come again!
Moira
2016-05-20T00:00:00Z
Beautiful place in the farm and yet easy to access. Spacious, comfortable and very clean. Highly recommend.
Ellen
2016-07-17T00:00:00Z
We drove up to this wonderful home, in a charming part of France, to find our exceptional hosts. It is exactly as pictured, and felt like home away from home immediately. It was idyllic to be so remote and yet close to a major town in a short drive. We drove through beautiful medieval towns and enjoyed the explosion of the colors of fall. We would gladly return at a time to use the beautiful pool and to see the fields of lavender in bloom. We felt warmly welcomed by everyone in the household. To the extent that they had provided everything needed to have breakfast the first morning so our vacation was able to have an unstressed start. Merci beaucoup!!!!!
Karen
2015-10-26T00:00:00Z
We had a lovely overnight stop in this beautiful part of France. The studio is clean and well equipped, attractively furnished, and comfortable. Veronique was very welcoming and helpful, giving us some cherries from her garden for supper! Her house is set in lovely countryside, a short walk from the village. It is well located for exploring the Drome area. There is ample private parking, and a patio area with evening sun for guests to have a barbecue.
Bill
2016-06-05T00:00:00Z
Veronique met us at the road and gave us a thorough tour of the apartment and shared a cold drink with us. The apartment was clean, well decorated, and provided all that was promised with just one slight exception; it advertised internet, but we had to go into the main house to use it. Not really a problem since we used the internet in the morning to quickly check email and the location of our next AirBnB. It was a very nice accommodation in a very nice location, and Veronique could not have been a nicer hostess.
Gary
2014-10-05T00:00:00Z
A very beautiful setting in the countryside. The region is stunning and Veronica and her family have the perfect place to stay. All the details of the place are of high standard and the use of the Weber BBQ and the spacious pool added to the 5 star feel. The garden area was well kept and the cherries were delicious. The entrance to the studio is completely private and when spending time in the garden you feel like you are in your private house. We were so happy with our stay and absolutely recommend a visit.
Lynn
2016-06-03T00:00:00Z
Exceptional, fantastic. Great location, calm place, apartment in a rustic environment, excellent equipped and decorated. More than expected. Total privacy, relaxing. Host really helpful and familiar. Without any doubt, my best airbnb experience ever. Merci Veronique!!
Cristian
2016-11-25T00:00:00Z
Première expérience avec airbnb, nous avons été enchantés. Nous avons été accueillis dans un cadre très agréable et vraiment charmant. Nous avons dormi sur place qu'une seule nuit mais il s'agit d'un lieu où l'on a envie de rester pour se ressourcer... Le petit déjeuner est un véritable petit plus!
Vanessa
2015-07-27T00:00:00Z
Room Type
Entire home/apt
---
Property Type
House
---
Accommodates
2
---
Bedrooms
Puygiron, Rhone-Alpes, France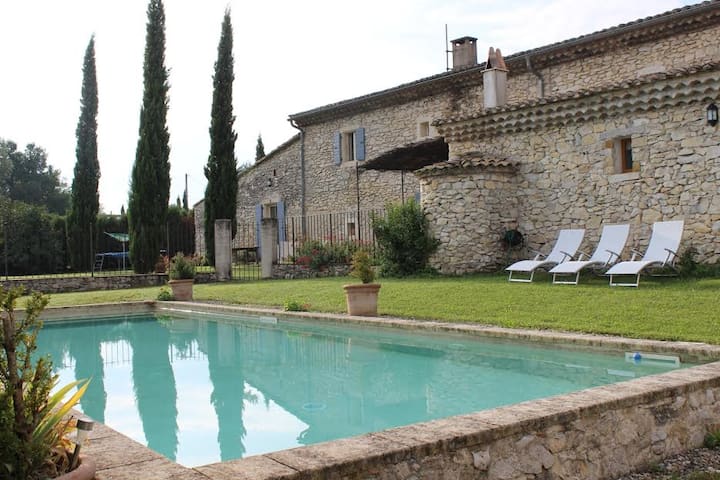 Bonjour à tous, venez profiter d'une chambre sympa avec 3 lits séparés au coeur de la ville au pied du beau marché de l'estacade. De quoi s'immerger en quelques secondes dans l'ambiance de la capitale des Alpes... :-)
le vrai cachet de l'ancien dans un quartier génial avec tous commerces à proximité : pharmacie, supérette, boulangerie, Mac do, médecin 20h/24 et le centre et ses bars pour s'amuser et rentrer à pied :-)
Quartier hyper vivant tous les matins de semaine car le marché s'installe entre 8 et 13h sous le pont SNCF Le centre ville est à 10 minutes à pied
Very welcoming ! Very chill couple that prove to be quite gracious hosts. Not a complaint to be had.
Justin
2016-07-12T00:00:00Z
Johan and Stephanie are easygoing and friendly people. I arrived late due to my train and both of them were happy to welcome me. I stayed for only one night. The place was clean and quite well equipped. I would recommend to anyone for a stay here.
Vishnuvarthan
2016-11-03T00:00:00Z
Great place for a few nights. Hosts are really nice and helpful.
Alex
2016-07-09T00:00:00Z
Perfect location (less than 10 min from the train station and buses to the Alpes). Stephanie and Johan are very chilled and welcoming. They do make you feel like home. Even though I spent only a night at their place, I would definitely want to come back.
Alexandra
2016-01-11T00:00:00Z
No bad word to say, lovely hosts in a nice flat who did their best for our stay
Rupert
2016-07-25T00:00:00Z
Everything great. Johan and his wife were nice, flexible and wellcoming. I would recomend.
Olga
2016-08-24T00:00:00Z
Very nice folks and easy walk from train station
Patrick
2016-07-02T00:00:00Z
First of all I must say that Johan's place is ideally located at a walkable distance from the railway/bus station which is one of the main reasons I would definitely recommend his place! It's never far from his place to walk through the river and visit Bastille or all the other touristic places in this beautiful city of Grenoble. Johan welcomed us warmly and he let us know everything needed. Their friendly dog Pivoine made me smile all the time :) I wish I could have stayed longer! Highly recommended.
Clarence
2015-12-15T00:00:00Z
Room Type
Private room
---
Property Type
Apartment
---
Accommodates
3
---
Bedrooms
Grenoble, Rhône-Alpes, France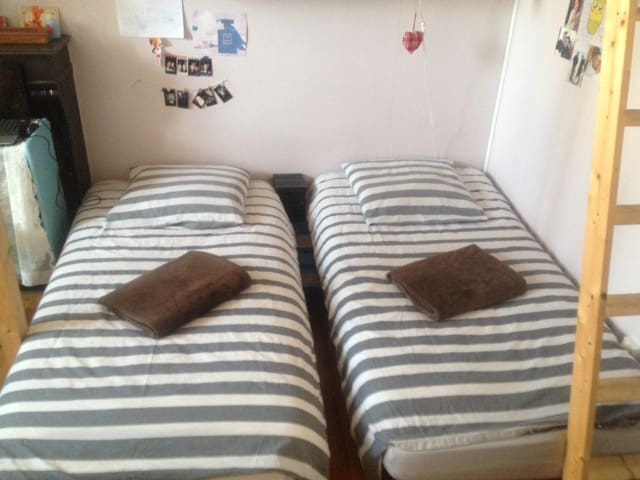 Nous vous accueillons dans notre ferme du 19° siècle située au cœur de la Drôme des collines, dans un domaine de 12 hectares avec piscine (11x5) et pataugeoire (4 x 4). Nous disposons de 4 chambres d'hôtes indépendantes et de 3 gîtes. Le gîte Vert décrit sur cette page peut accueillir 2 à 4 personnes.
Les gîtes sont loués en gestion libre. Vous avez cependant la possibilité de réserver sur demande au moment de la réservation,vos petits déjeuners et vos repas du soir préparés avec des produits locaux et servis dans notre salle de vie.
Les gîtes et chambres d'hôte se situent dans un domaine de 12 hectares, assurant une grande tranquillité.
Room Type
Entire home/apt
---
Property Type
House
---
Accommodates
4
---
Bedrooms
Hauterives, France, France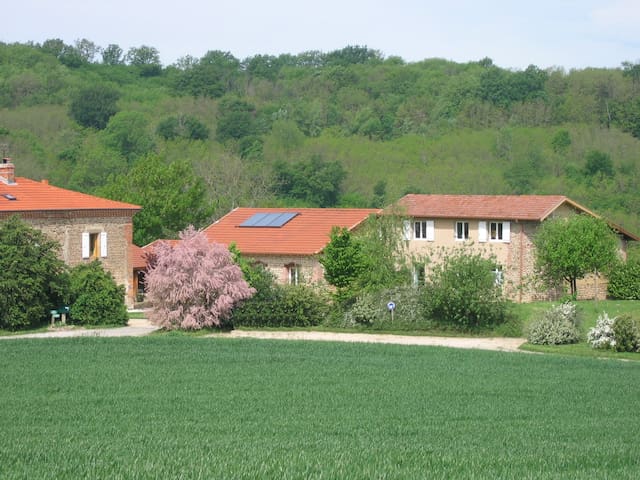 Large cozy studio, bright, nicely decorated, no smoking. Can accommodate 2 people. Pets welcome! Enjoy the typical wood stove and the sun terrace. Very quiet, surrounded by greenery, 3 minutes walk from the village center.
recently renovated apartment with its beautiful wood facade, its hexagonal shape and to Swedish wood stove! Double bed 160x200 cm
Quiet house with large garden. View Lans en Vercors mountains. easy access to the ski resort located 10 minutes by car. The center is 5 minutes walk, as well as the field of "eagle", the start of cross-country trails, hiking trails, the school rock and mountain bike circuits.
We only stayed here one night, on our way down to Vence from Cambridge, but it was such a lovely stop over. The studio is absolutely beautiful and it's nestled right in the mountains. There was loads of space for my little dog to run around in the garden and the views were amazing. The studio seemed really big to us and it was immaculate. There was a lovely welcome card from Aline too, which was a nice touch. Very pretty place to stay.
Vicky
2016-09-12T00:00:00Z
The host canceled this reservation 5 days before arrival. This is an automated posting.
Noé
2017-02-21T00:00:00Z
Que du bonheur! Location adorable, parfaitement equipée à neuf et avec goût. Propreté impecable, parfaitement située au calme et proche du village à pied. Aline a été trés acceuillante, arrangeante malgrè notre arrivée tardive et nous a prodigué de bon conseils. Vraiment recommandé, et nous avons bien envie d'y retourner pour un week-end raquette. Merci Aline
jerome
2016-09-25T00:00:00Z
Accueil très chaleureux pour un lieu plein de vie ! Le studio est bien aménagé, décoré avec goût est idéalement placé dans le village. Aline est une hôte agréable, serviable et de bons conseils ! Nous recommandons ce logement!!
Jean
2016-07-10T00:00:00Z
Aline est une hôtesse particulièrement accueillante. Elle est d'une grande gentillesse et très attentionnée. Le contact est facile avec elle, elle est ouverte aux échanges et dynamique. Elle n'est cependant pas du tout envahissante. Le logement est vraiment très agréable et le jardin privatif très appréciable. Nous avons passé un excellent séjour. Merci Aline !
Françoise
2015-08-31T00:00:00Z
Très bon accueil d'Aline en nous indiquant des balades autour de Lans en Vercors, le studio est super bien équipé matériaux de très bonne qualité , meubles avec beaucoup de gout, dommage que le temps ne le permettez pas mais avec le jardin les repas doivent être sympathiques , vraiment une très belle experience
philippe
2016-03-31T00:00:00Z
Superbe accueil et logement charmant dans un cadre grandiose. ... nous reviendrons.
Géraldine
2016-11-01T00:00:00Z
Hôte agréable et accueillante, très beau studio. Je n'y suis resté qu'une nuit mais si je dois revenir dans les alentours je sais ou je retournerai!
Romuald
2016-06-05T00:00:00Z
Room Type
Entire home/apt
---
Property Type
House
---
Accommodates
2
---
Bedrooms
Lans-en-Vercors, Rhône-Alpes, France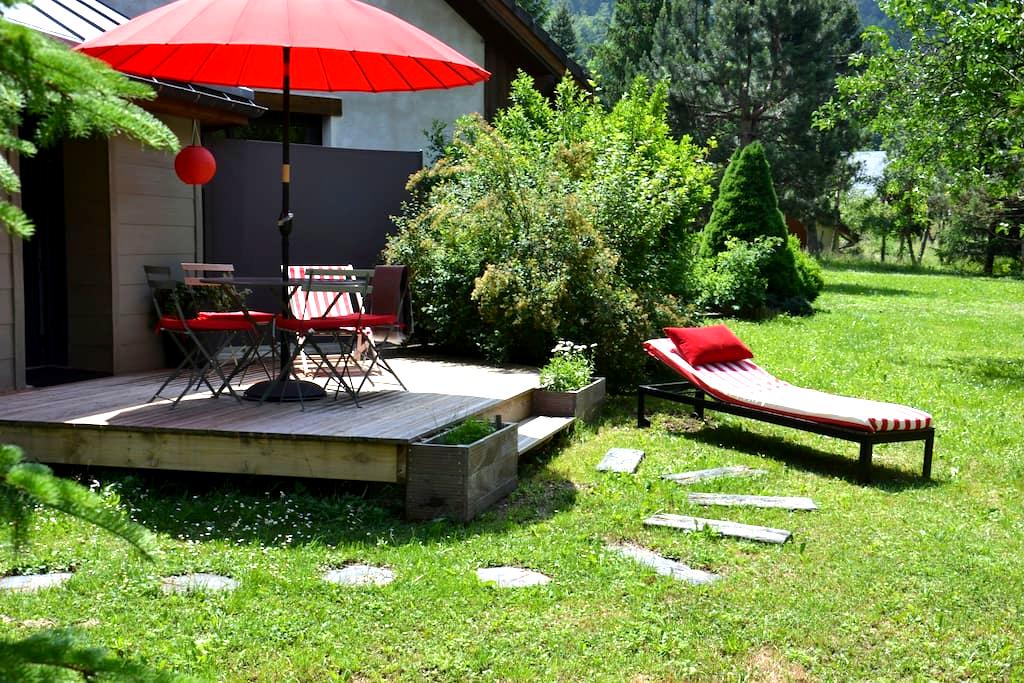 In the heart of mountains halfway between Vercors Chartreuse and Belledonne, on the municipality of Varces-Allière and Risset, in 10min of Grenoble, take advantage of a totally equipped and autonomous apartment
In the heart of the mountains halfway between Belledonne and Vercors Chartreuse, on the town of Varces-Alliere and Risset, 10 minutes from Grenoble, enjoy a totally autonomous and equipped apartment in a modern residence in the middle of a garden of 2000 m for your stays in winter or summer you 40 minutes of the three massifs of the Isèr(URL HIDDEN) New this year: from May to October swimming pool heate(URL HIDDEN)with submerged Beach and massag(URL HIDDEN) equipment nozzles(URL HIDDEN)large living room, with corner flat screen Tv, DVD, Hi-Fi, library, toy library, leather sofa, armchair, a computer corner with a Pc connected to internet, a coffee table, a kitchen with 2 electric plates, oven, microwave oven, coffee maker, refrigerator, freezer, Nespresso, as well as all the necessary kitchenware, a bed for 2 persons(URL HIDDEN)large bedroom with bed for 2 persons, wardrobe, convenient(URL HIDDEN) Bathroom, wc, with large bathtub(URL HIDDEN)Terrace with garden furniture, transat and umbrella(URL HIDDEN) Bus liason to grenoble 5 min. transit has foot bus station to you in the centre of Grenoble in 30 min (binding all 15 min time points)
quartier calme a 5 min a pied du centre du village (petit commerces et restauration rapide) pas de vis à vis !
Laurent and Thierry were very (very!) gentle hosts! They had so many suggestions for us. Thierry could easily be a tourist guide for the entire Grenoble-Area! The apartment is big enough for four persons and the pool is fantastic (heated - a bit - just enough to leave it fresh but warm enough!). We will come back again, for sure! Everything you see on the photos is really like that :) If you're not sure wether it's a problem to share a pool with those guys...believe (URL HIDDEN) not a problem at all! They are very discreet, courteous and helpful. For the air-conditioning: The machine is situated in the living-room. If it is very hot outside, use the ventilator to push the cold air in the bedroom (and keep all windows closed during the day).
Gino
2015-07-26T00:00:00Z
Laurent was always prompt in replying to any of my emails, and despite being unable to meet us he made sure our arrival and booking in was easy and taken care of. We are a family of 4 with 2 teenage boys and found the size of the apartment very comfortable. Everything I needed for basic cooking was provided in the little kitchen and we appreciated the pods and Nespresso coffee machine. We enjoyed the outdoor area for swimming and relaxing. It was a beautiful outlook to the mountains. It is in easy driving distance to Grenoble, Chambery and a bigger day out to drive to Montblanc in Chamonix, so we found it a perfect location for sight seeing. There is no washing machine but a laundrette is located 5 minutes up the road. We would stay here again happily.
Eli
2014-09-17T00:00:00Z
I came to Grenoble to watch the Tour de France and this place was a perfect base You will want a car when here as its a little out of the city but a shirt drive to Grenoble and easy access to the alpes for cycling Laurent was awesome to deal with , very thoughtful , and I even misplaced the house key which I don't recommend but Laurent was understanding and he was around to let me in to the apartment I recommend this for couples/ small families or for a base for some good cycle training The apartment is A1
Luke
2013-07-21T00:00:00Z
Very good place, a lot space!
alain
2014-12-21T00:00:00Z
My friend and I based ourselves here for 7 nights in order to cycle some of the Tour de France mountains in the area. I very highly recommend this apartment to others. The apartment itself is part of the main building but is entirely segregated and extremely spacious. There is plenty of cooking utensils and crockery available so there is no need to take your own. For coffee lovers there is also an espresso machine and coffee filter. Laurent is a fantastic host and responded promptly to all communications and made us feel very welcome, on one occasion even providing us with some chocolate cake and strawberries whilst we were sat by the pool. I would not hesitate to stay here again if visiting the region. Thank you Laurent!
Luke
2015-05-30T00:00:00Z
Séjour exceptionnel chez Laurent et Thierry. Le logement est grand, très confortable et rien n'y manque. Nos hôtes ont pensé à chaque détail. L'accueil est à la hauteur du logement et tout est fait pour nous mettre à l'aise. La position géographique du logement est idéale pour pouvoir rayonner dans les massifs aux alentours.
Nathalie
2015-08-09T00:00:00Z
Accueil chaleureux et attentionné. Accès pratique et central qui permet de combiner plusieurs activités dans ce joli coin. Il y'a tout ce qu'il faut dans le gîte. Petit plus : la piscine est chauffée ;) À recommander !
Naomi
2015-08-20T00:00:00Z
Appartement fonctionnel, simple et élégant. Vous pouvez barboter dans la piscine entre roses trémières et oranger avant d'arpenter Vercors ou Chartreuse ou d'écouter Thierry évoquer la route Napoléon autour d'un rosé bien frais...
Françoise
2013-08-18T00:00:00Z
Room Type
Entire home/apt
---
Property Type
House
---
Accommodates
4
---
Bedrooms
Varces-Allières-et-Risset, Rhone-Alpes, France
Localisé dans le quartier des Antiquaires, notre appartement est situé dans un immeuble de type Napoléonien et a été entièrement refait en 2013, alliant le cachet de l' ancien (mur en pierres apparentes, hauteur de plafond > 3 m...) et la modernité.
Grande pièce à vivre (salon + cuisine ouverte) très conviviale Appartement situé en centre-ville mais silencieux (absence de lieux ouverts la nuit à proximité immédiate et bonne isolation phonique) Chambre invités donnant sur une cours calme, canapé lit en très bon état avec matelas de bonne qualité - Présence d'un placard pour ranger des affaires
Le quartier des Antiquaires est un quartier historique de Grenoble ponctué de petits commerces traditionnels et de bistrots de quartier. Il y règne une atmosphère accueillante, chaleureuse, tel un village dans la ville. On y trouve encore de nombreux bouquinistes spécialisés et des antiquaires. Très souvent, des brocantes et des fêtes de quartier y sont organisés, et c'est toujours agréable de s'y promener et de discuter sur les trottoirs avec commerçants et habitants.
Anne was so passionate, felt very warm when we stepped into her beautiful apartment. The location is wonderful, just in the city centre, but very quiet at night. Bathroom, bedroom are all equipped with heat, so warm and cozy, been treated nicely. Merci.
SAM
2015-12-24T00:00:00Z
Julien and his family are kind, welcoming, and extremely helpful. We had to change our reservation and wanted to check in at a time that wasn't ideal for Julien, yet he changed his plans to accommodate us, for which we were extremely grateful. Cooking/eating at home is also no problem as long as you're willing to work around the family's schedule and clean up when finished. The room itself is small, but completely met our needs. It was a great landing pad for setting out to explore the city, as the apartment is extremely centrally located--right next the Place Notre Dame with its cafés and restaurants, the Musée de Grenoble, and the tram line. The included breakfast is also delicious! I would definitely return :)
Rachel
2016-11-18T00:00:00Z
Anne-Sophie and her family made me feel very welcome and I just loved her fabulous apartment I was a pity I could not stay longer!
Shann
2016-04-07T00:00:00Z
It's a very good experience to live in such a lovely house. The host are very nice couple and you have totally private space in your room which is a study with all the comic books!
Xiaotong
2016-10-28T00:00:00Z
Julien's family was great! The room was comfortable, and they left us a baguette with delicious jams for breakfast!
Kirstie
2016-10-26T00:00:00Z
Being around kids and smelling Sophie's tantalizing cooking made Julien and Sophie's place feel extra homey.
Damon
2017-02-11T00:00:00Z
Anne-Sophie and her husband are excellent hosts! I felt very welcome, the house is very nice as well as clean, and there is nothing more I could ask from this listing!
Blake
2016-05-28T00:00:00Z
If You are looking for lovely place with such "french" look; this is it. Apartment was wonderful in the city of the center, and down there You can find what is best in France, narrow streets, cafe, bakery. Julien is very comunicative, positive person (thank you mate;)). If I would be there again, definitly I will stay in Julien's apartment.
Adam
2016-07-29T00:00:00Z
Room Type
Private room
---
Property Type
Apartment
---
Accommodates
2
---
Bedrooms
Grenoble, Rhône-Alpes, France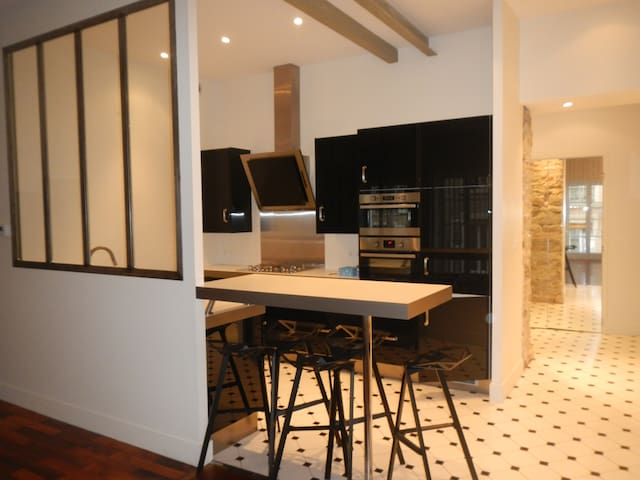 Drôme - Airbnb
:
Average

4.76

out of

5

stars from

1404

guest reviews
Enter dates to see the total trip price including additional fees (but excluding any taxes).