Wir vermieten unserem Studio-Apartment, welches sich an unserem Haus befindet. Wir sind eine deutsch-zyptiotische Familie mit zwei Tochtern und freuen uns immer sehr Gäste zu haben.
The appartment with separate entrance is located in the picturesque village of Dheryneia in a quiet setting. It is modern, pleasant and has a seperate shower/toilet. Equipment Shower room with toilet, very comfortable sofabed, table and 2 chairs, satellite TV, fridge, kettle, dishes, WiFi, fan, parking by the front door. Towel and sheets are provided. Alimentation There are various shops on the nearby high street including a late hours bistro/ bakery/ food shop and 24h kiosks. Hospital and pharmacy We are directly linked to an English-speaking pharmacy and private hospital. The General Hospital is just across the road. In case of an emergency you can count on our instant assistance! Transport There is a bus stop connecting the village to Paralimni, Agia Napa, Protaras, Larnaka und Nikosia only 2 min. walk away . Leisure There is a picturesque view across the Greenline at the Mediterranean, the town of Famagusta and the Pentadaktylos mountains. The apartment is an ideal starting point for walks through the village e.g. to the local park and Agion Pantheon church. The most popular beaches of the islands are at close reach. The next picturesque bay is 5-10 min. by car away. We are looking forward to welcoming our guests and are always ready, willing and able to help out with the best of insider knowledge!
Wir wohne in einer Gegend mit Familienhäuser. Nicht weit von uns befindet sich das Amphitheater, wo im Sommer viele Konzerte und andere Veranstaltungen stattfinden. Angeschlossen am Amphitheater gibt es ein Park mit einem schönen Park-Cafe. Da verbringen sehr gern viele Sommerabende bei einem Glass Wein und kleine Leckereien.
Maria was lovely and accommodating! The place is beautiful, quiet, and clean a perfect place to enjoy the lovely town and views.
Josie
2014-05-03T00:00:00Z
Nice small apartment, very clean and comfy. Maria and her husband are really nice people. We didnt find the place at first but after a call marias husband picked us up and showed us the way. We both can really recommend to stay at this place.
Patrick
2015-03-12T00:00:00Z
Marias appartment is exactly as described, a nice room with own frontdoor and adjacent bathroom. It's all clean with fresh towels and a little snack to welcome you. Maria or her husband are very friendly and helpful and give good advice on what to see and do in the area. If you have a car, it's an ideal place to stay, without it may be a bit of a hassle to reach everything by bus. I'd stay there again anytime!
Tim
2015-06-20T00:00:00Z
First of all, the place is very small, much smaller than it looks in the pictures so think twice before booking. It's basically a room with bathroom and that's it (there is no separate bedroom and the place area isn't indicated on the listing, i think it's around 15sq meters). Maria was very kind and helpful, she provided everything including a bus schedule as well as fruits and snacks for the length of my stay. I wish to thank her for that. The bathroom is very nice though sometimes you have to wait for hot water forever, wasting tons of water (just like everywhere in Cyprus, not the host's fault neither in her interest). The bed is a pull-out sofa with a very thin mattress (~10cm), very uncomfortable. There is no air-conditioning which can make the small room very hot in summer. Bottom line, too expensive for what it is.
Alain
2014-05-15T00:00:00Z
Accurate listing, nice room,
Adam
2015-07-05T00:00:00Z
Really nice apartment. Clean and comfortable! Friendly people! Good choice!
Kat
2016-04-03T00:00:00Z
A lovely place, very clean and well kept. Maria was very helpful when we needed help, and would recommend to anyone. Thanks!
luke
2013-10-18T00:00:00Z
Cozy and very clean room. The location is perfect to reach Ayia Napa and the north (the crossing point is just 10km). Maria is really kind; we have found water and kiwis at our arrival :)
Morena
2015-08-31T00:00:00Z
Room Type
Entire home/apt
---
Property Type
Apartment
---
Accommodates
2
---
Bedrooms
Deryneia, Cyprus
2 bed Apartment in Deryneia/Famagusta This 2 bedroom large apartment is part of a small complex in a quiet, residential area of Deryneia Village It is only few minutes away from the local General Hospital and many amenities and only 4 km from sandy beaches.
Quiet Area There are various shops on the nearby high street including a late hours bakery/ food shop and 24h kiosks.
Room Type
Entire home/apt
---
Property Type
Apartment
---
Accommodates
4
---
Bedrooms
Deryneia, Cyprus
This 'morning-sun' kissed apartment is located in a quiet area ideal for the 'Peaceful Retreat' hunters or just to have a 'home away from home' to relax and de-stress. This comfy and beautifully decorated apartment is close to beaches, shops, restaurants and amenities. It is on the bus route, so it's a quick ride into local Paralimni, Penera, Protaras or Ayia Napa. When you have your breakfast or morning tea / coffee, your eyes will drink in the sea views from the kitchen.
This apartment is on the 1st floor of an apartment block. The lounge, dining area and kitchen are open plan and comfortably furnished. Fully equipped kitchen with washing machine and air-conditioning throughout.
Deryneia is a town situated in the southeast of Cyprus, slightly inland, within the Famagusta District. The apartment is on the first floor of an apartment block in a quiet neighbourhood. The main road of Paralimni/Deryneia is a short 5-10 minute walk, where you will find a myriad of shops and restaurants. The closest beach is a 5km drive away.
Room Type
Private room
---
Property Type
Apartment
---
Accommodates
2
---
Bedrooms
Deryneia, Famagusta, Cyprus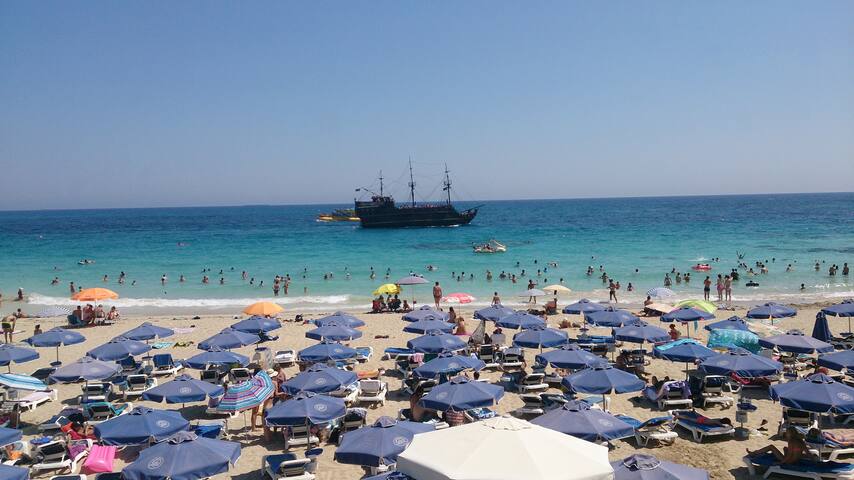 2 minutes walk distance to the public beach! 3rd floor balcony with sea view! If you are lucky you my catch amazing fool moon reflection on the sea from the balcony! Restaurants and cafes just below the apartment! 10mins walk distance to the city center
Apartment is in central location with amazing sea view.
Traditional Restaurants and cafes just 1 min walk! Market downstairs! Tennis courts, public beach, 5 star Hotel with indoor - outdoor pool and private beach just by the side of the building.
The house is located next to Palm beach, very home feeling and comfortable with adequate facilities. The neighbors are very well known her. The view of the pictures as same as shown except the one of Varosha, actually you need to walk to the Palm beach to see but very close. Uruk is a lovely and hospitality host. She drove me to Salamis and walk together, and the last day she drove me to Nicosia. Really thanks a lot!
Barbara
2016-12-20T00:00:00Z
Ufuk is friendly, helpful and accommodating. The flat has amazing view of the sea. After a long day touring, we were looking forward to get back and sit on the balcony to chill out and enjoy cup of coffee and relax by the sea. The kitchen all equipped and have everything and the living room is nicely decorated and comfy. We enjoyed our stay at Ufuk's flat and recommend it.
Tima
2016-08-01T00:00:00Z
My stay at Ufuk's apartment was fantastic and if I could, I would give her way more stars than 5 Ufuk is a very kind and friendly host and was 24/7 available for any questions which I had. Her apartment was very cosy, modern and most importantly clean. She has everything you need such as WIFI, comfy bed, living room and kitchen with many kitchen tools. The apartment is even equipped with air conditioning which is fantastic when it gets too hot to sleep. One of the most important things is that you feel safe at her place, even if you do not speak the local language. The location is perfect as she is right at the beach, surrounded by shops, restaurants and tourist attractions. I can highly recommend staying at her place; I stayed there for 4 nights and enjoyed literally every single day. Thank you for making my stay so special and I am looking forward to visit again!
Jim
2016-06-11T00:00:00Z
Район хороший, но расположен обособлено от остального города. Хотя до старого города можно дойти пешком. Пляж рядом приятный и расположен очень недалеко от дома, метров 300 идти максимум. В доме на первом этаже есть приятное кафе Palm House. Рядом заброшенный город Вароша, любопытное зрелище. В самой квартире очень здорово. Окна выходят на три стороны, поэтому всегда продувает — в жару очень приятно. С балкона шикарный вид на море. И на балконе стоят клетки с попугаями и двумя бурундуками. Наблюдать за ними одно удовольствие. При этом никаких хлопот, так как хозяева сами приходят кормить их раз в несколько дней. Уфук оказалась симпатичной молодой девушкой :) По-турецки её имя означает «Горизонт». Очень любезна, приветлива. Так как я снимал эту квартиру для своей матери, а сам жил в другом месте и не мог всё время проводить с ней, Уфук любезно предложила свою помощь. Несколько раз возила мою маму в супермаркет, на рынок, показывала ей старый город. Так что мама осталась очень довольна.
Anton
2014-09-12T00:00:00Z
Уфук спасибо за отзывчивость.
Svetlana
2016-08-26T00:00:00Z
Room Type
Entire home/apt
---
Property Type
Apartment
---
Accommodates
4
---
Bedrooms
Ammochostos, Laguna district North Cyprus, Cyprus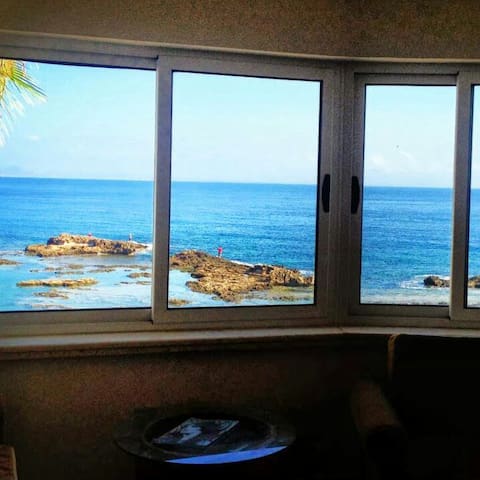 Camelot apartment is in a central location in Pernera, close to beach, bars, restaurants and shops. The apartment is a spacious penthouse and boasts, full air conditioning, satellite tv, two balconies, black out blinds in the bedrooms, dishwasher and washing machine, fully equipped kitchen, a communal swimming pool and the apartment complex has a lift. Close to beautiful Golden Coast Beach and on a bus route to other areas.
Camelot apartment enjoys a peaceful location in the heart of Pernera. It is comfortably furnished and well equipped making it ideal for couples or family holidays. Being a top floor apartment with an uncovered balcony, you can make the most of the sun throughout the day whilst enjoying pool views. The apartment boasts two good size bedrooms, both with blackout roller blinds on the windows, air conditioning units (with remote control) and fully fitted wardrobes. The master bedroom has an en suite shower and toilet and also a dressing table mirror and stool with a hairdryer for your use. This room also has a 2 seater sofa. In the twin room is a full length mirror. There is also a master bathroom, with bath and shower combined with toilet facilities. We supply hand and bath towels and bed linen. We also offer pool towels, one per guest. The apartment has a spacious living room and dining room area connecting to two balconies on either end. The living room has a large sofa which turns in to a double sofa bed, coffee table, large flat screen TV with built in DVD player and TV channels are through the WIFI with an android box to enable you to watch UK programs via film-on app. The Kitchen is compact and offers a washing machine and dishwasher, good size fridge freezer, electric hob (stove) and fridge freezer. There is also a microwave. Free WiFi internet is available and can also be used at certain beaches via hotspot with the user name and password. There is satellite TV (english spoken channels) and also a selection of books. We will leave you a large A4 folder full of area information and maps. We have a great selection of fold up items which can be used on the beach or taken to the roof terrace, this includes two fold up sun beds, two beach floor mats, a beach umbrella, cool box and folding table with two chairs.
Pernera is absolutely one of our favourite areas in Cyprus, the beaches are beautiful yet not as crowded as Protaras. There are amazing restaurants, such as Thomas Shack for traditional food and La Cultura Del Gusta for a more exquisite meal. Pernera is a short walk of about 3 minutes to restaurants, bars and nightlife and there are several beaches close by (850m). Its an ideal resort for scuba diving, water sports, boat trips, plenty of evening entertainment, children's activities such as walking on water in bubbles, trampolines and waterpark. Also within 5 minutes drive/bus ride of large supermarkets and main shopping centres and actives such as the aquarium, pottery shop, Famagusta View Point, Cape Greco Nature reserve and sea caves, Ayia Napa Monestary, mini golf courses and the Thalasa museum. Protaras is 2.3km away and the airport is only a 45minute drive / taxi.
We spent a 10 days in the apartment  in late  September. Katie was a good host. She replied  all our questions . The flat is cosy, clean and perfectly equipped. The accomodation was excellent for us (4 young people). All match the description. The swimming pool is very clean. With a car you can reach easily  everywhere. We enjoyed  at Katie apartment. I highly recommend this apartment to everyone who would like to visit Protaras.
Milica
2014-10-03T00:00:00Z
clean and comfortable, the house is in a quiet remote from the bustle of the place! perfect place to relax with the family! near many restaurants and shops!
Lev
2014-10-25T00:00:00Z
We are 100% satisfied with the appartment what we rented during our trip, everything what mentioned in description were in appartments and in real it looks even better thatn we expected )) The appartment are in a good place - quiet place and few minutes by car to get to the main street to the supermarket ))
DMYTRO
2015-10-06T00:00:00Z
The place was very good. Everything was as described. Neighborhood is nice. Pernera is absolutely perfect place if you look for quiet place for vacation.
Anton
2015-07-13T00:00:00Z
Апартаменты полностью соответствуют описанию. Кухня оборудована отлично. В целом, в апартаментах есть все и даже больше: есть сумка-холодильник, циновки для пляжа, зонты, вся необходимая химия для кухни и даже пакеты для льда))) Кэти прекрасная хозяйка, очень отзывчивая и внимательная. Район неплохой, но до хороших пляжей ногами не дойти. Мы брали машину (буквально за углом есть прокат) и объездили все лучшие пляжи.
Елена
2016-08-05T00:00:00Z
нам все понравилось! жили 3 недели 2мя семьями (4 взрослых и 3е детей). встретили в аэропорту. в квартире все комфортно (лифт, кухня), большая гостиная, удобные спальни, чудесные балконы для вечерних посиделок. квартира чистая и удобная. до пляжа 10 мин пешком - пляж Kalamies, песок, неглубокая бухта, для детей идеально. Дом/квартира в тихом огороженном комплексе рядом с главной оживленной улицей с кафе и магазинчиками (за углом). рядом есть несколько прокатов автомобилей. идеальный семейный отдых. рекомендуем!
Наталья
2016-07-26T00:00:00Z
Останавливались в Camelot appartment в конце августа семьей 6 человек. В апартаментах есть все для комфортного пребывания: необходимое количество посуды и мебели, переходники для розеток, сушилка для белья, в общем все соответствует описанию и фото. Комфортнее останавливаться в этих апартаментах вчетвером. До ближайшего пляжа (Kalamies beach) идти пешком 10-15 минут. Недалеко автобусная остановка, с которой можно доехать до Айя-напы, других пляжей. В общем, рекомендую.
Vlad
2016-09-05T00:00:00Z
Room Type
Entire home/apt
---
Property Type
Apartment
---
Accommodates
6
---
Bedrooms
Ammochostos
New self-catering studio apartment with modern decoration. Fully equipped kitchen, sofa bed, TV, wifi and safety box. Shared laundry facility. Great location in the city center, 1 minute walk from the Ayia Napa Monastery, 5 min walk from the beach
Located in the vibrant center of Ayia Napa, this apartment was perfect for our four night stay. We were welcomed warmly by the hosts who showed us the amenities of the apartment and who also told us about the good beaches and restaurants to visit while in town. The apartment was very clean upon our arrival and has everything you need for a week-long stay. The lighting in the morning put us in a great to start each sunny day. Definitely plan on returning here if we're in Ayia Napa again.
Andrew
2016-04-08T00:00:00Z
It's a great accommodation in Ayia Napa. It's clean, the apartment is new and you are in the center of the city. And in case of emergency you can ask for help doctor who is just nextdoor. Just book it!
Maciej
2016-12-07T00:00:00Z
I was traveling w a heavy suitcase so Laoura fetched me from the bus station. The flat was sunny, very comfortable, very clean, even a bit sexy! The second night I joined Laoura and a friend some friends of her for a wine bar, really fantastic place in a near by city, I never would have found w out Laoura!! A lovely night!! I didn't ask much during my short stay but Laoura and her family were super helpful to direct me where ever and w whatever I needed!
dani
2016-03-11T00:00:00Z
Beautiful apartment in a great location:) Laoura was helpful and a pleasure to deal with.
Frank
2016-02-01T00:00:00Z
Laoura is a very friendly and helpful person. She gave us very clean instructions how to get to apartment. Apartment was brilliant, spacious, clean and placed in very nice part of Ayia Napa, close to beach. It's worth to say, that Laoura also speaks polish. Definitely recommended!
Michal
2016-01-11T00:00:00Z
5 starts for this amazing accommodation! The hosts are so kind and helpful and the apartment looked too cute. Loved the stay, even think about spending a few nights again more towards high season.
Celeste
2017-04-03T00:00:00Z
Great place, great location and Extremely kind hosts. Worth the value. I would definitely go back.
Jayashree
2017-01-27T00:00:00Z
Perfect choice !!!
Noiretblanc
2017-04-09T00:00:00Z
Room Type
Entire home/apt
---
Property Type
Apartment
---
Accommodates
3
---
Bedrooms
Ayia Napa, Famagusta, Cyprus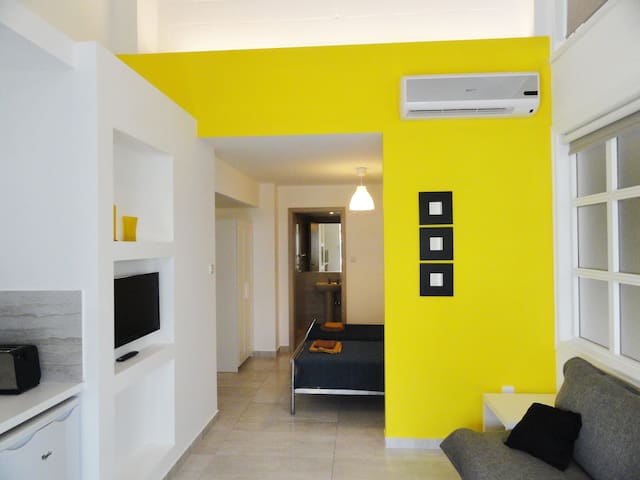 Studio Apartment in the Center of Ayia Napa located on the main avenue of Ayia Napa. Walking distance to the center square and night life.
Studio Apartment with full size bed for two. Living area with couch and dining table. Closet space with a vanity. Kitchen with refrigerator and oven/stove top. Spacious terrace with seating area outside.
Apartment complex with very friendly locals with a very getaway feel! Close to everything, ideal place for people with limited transportation. Located across the street from Intercity/Local buses. Walking distance to all main squares, restaurants, shopping, amusement parks and night life.
Room Type
Entire home/apt
---
Property Type
Apartment
---
Accommodates
2
---
Bedrooms
Ayia Napa, Ammochostos, Cyprus
*NOW WITH FREE WIFI* Maggie's Studio apartment is a first floor self-catering STUDIO apartment situated in the heart of Ayia Napa in a quiet/part residential area yet still conveniently placed for clubs, bars, restaurants, shops and beaches. The apartment is a self-contained studio with kitchen, bathroom, balcony, 2 twin beds and a double sofa bed. The apartment would be best suited for a couple or a family with 2 children. Please note prices are per night and not per person.
Maggie's is located in a quiet mainly residential area within walking distance of all local amenities, bars, restaurants and clubs.
Гостили в Мэгги'с апартаментах с 28 марта по 4 апреля. Хозяин Петер был на связи, в основном по почте - нам было удобно. Апартаменты нашли почти сразу, правда без помощи местных жителей не обошлось). Но как только нашли этот жилой комплекс (Chrysland Court - написано над въездом на стоянку снизу), то увидели их почти сразу. Ключ был в сейфе у двери - очень удобно. Внутри две кровати и раскладной диван (полуторный, спала жена с ребёнком). Нас было 4 человека, 2 взрослых и 2 ребенка (5 и 13 лет). Разместились хорошо. Но номер скорее для троих. Две бутылки воды были заботливо оставлены Петером для нас в холодильнике, что пригодилось в первую очередь! Номер светлый, расположен так, что летом будет не жарко, зато у двери на лестнице всегда приветливо солнечно. Продуктовые магазины в двух минутах ходьбы, но мы ездили в Lidl (любим его). Район тихий. Вид с балкона на маленький симпатичный дворик соседей и большое лимонное дерево. В номере все в Кипрском стиле - белое с бирюзовым - нам понравилось. Очень легкий номер. У Петера почти все мелочи продуманы - были даже коврики для загорания (2 шт). Все приборы и т.д. Мы чувствовали себя комфортно. Единственная проблема с водой - вода нагревается на крыше в баке и если нет солнца или пасмурно, то вода холодная или еле теплая). Это единственный минус. Но это начало сезона, так что нормально. Летом вода будет кипяток)) Аппартаменты расположены удобно. Снизу даже была парковка (мы там машину ставили). Но это в марте. В сезон, скорее всего, все будет занято. Но можно ставить и на улице, рядом. До пляжа Катсарка-бич - 3 минуты неспешной прогулки. Пляж красивый, каменистый, очень фактурный, но купаться там никак) У нас была машина, поэтому мы ездили по всем остальным пляжам и интересным местам. Лучший пляж - Нисси-бич, он совсем рядом или Голден-бич - потише и чуть дальше. В итоге - нам все понравилось. Спасибо Петер.
Evgeny
2017-04-04T00:00:00Z
Room Type
Entire home/apt
---
Property Type
Apartment
---
Accommodates
4
---
Bedrooms
Ayia Napa, Famagusta, Cyprus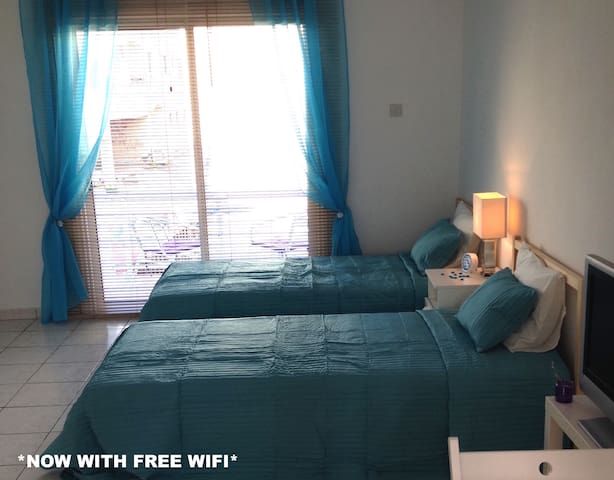 My place is close to public transport, the city center, parks, kapparis beach, pernera beach, protaras beach, Metro supermarket, coop bank, gas stations, pharmacies, bakeries. You'll love my place because of the location and large secure yard great for families travelling with small children. My place is good for couples, solo adventurers, business travellers, and families (with kids).
This space is away from the busy night life and crowds of Protaras. Yet it is easy to reach the popular area via bus, stop is less than 5 minute walk, across from the Metro supermarket.
Quiet and safe neighbourhood. Safe to walk in the evening with fully lit roads and pedestrian walk ways. Large supermarket, church, bus stop, and pharmacy all within a 5 minutes walking distance.
The host canceled this reservation 6 days before arrival. This is an automated posting.
Jacek
2016-11-28T00:00:00Z
Мы с мужем были во время свадебного путешествия у Maria. Квартира была для нас большим и приятным сюрпризом. За время проживания мы его полюбили как свой дом. Очень чисто, уютно, приятно. На кухне есть все что бы самостоятельно приготовить. Большой сад с деревьями. Мы срывали лимоны для еду - это было прекрасно. От моря не так далеко, как нам казалось раньше. Если что, можно воспользоваться городским автобусом, проехав 1 остановку. Maria и ее муж очень приятные, открытые, всегда готовы помочь. Они с трепетом и со вниманием отнеслись к нам, в доме организовали все так, чтобы мы ощущали себя желанными гостями.
Tatiana
2017-04-01T00:00:00Z
Room Type
Entire home/apt
---
Property Type
Apartment
---
Accommodates
4
---
Bedrooms
Paralimni, Ammochostos, Cyprus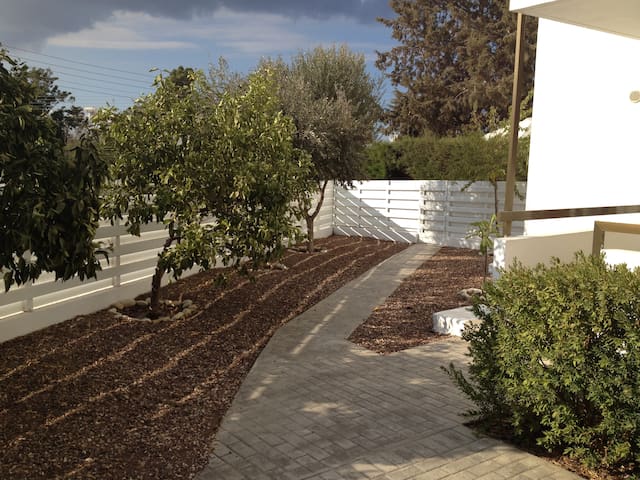 This new studio apartment is a part of a complex which features a communal swimming pool and private parking.
An open plan lounge features comfortable sofa and sofa-bed, TV with satellite channels. The kitchen is fully equipped with everything needed including cooker, hob, microwave, small fridge/freezer, kettle and toaster. The bedroom has two twin beds that could as big double bed joint together, fitted wardrobe and air-conditioning unit. Bed linen and towels are provided. There is a bathroom with a shower, toilet and sink. Outside there is balcony overlooking the swimming pool. Balcony has a table and four chairs
This apartment is set in center of Agia Napa Town with its ancient monastery, abundant entertainment sports and cultural locations and activities. Lots of restaurants and bars are just 100 meters from the complex. Sandy Beach is only 10 minutes walking distance.
Room Type
Entire home/apt
---
Property Type
Apartment
---
Accommodates
3
---
Bedrooms
Ayia Napa, Gazimağusa, Cyprus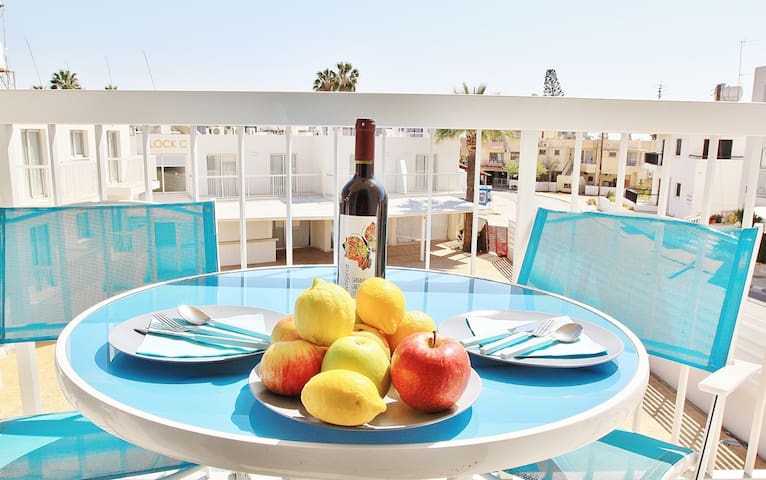 My spacious studio apartment is ideally located within one of Ayia Napa's most sought after complexes 'La Casa Di Napa'. Within 10 minutes walk to the beach, restaurants and nightlife, it's the perfect spot for families, couples or those just wanting to relax by the pool. The communal area includes an Italian Restaurant, the tropical gardens and stunning pool area with sun loungers and a snack bar offers a wide selection of food and drinks throughout the day.
My apartment is in one of the most sought after complexes in ayia Napa... A peaceful tranquility within walking distance of beaches and nightlife. It has a large outdoor living space that gets the sun all day.
It's great to walk to the beach and take the coastal path left towards the harbour or right towards the popular nissi beach or even further to makronnisos. There are so many great restaurants within easy walking distance, but if you don't want to move the pool and pool bar are relaxing with great food.
Honestly Nicola and Chris were so easy to work with. They are both very kind people and have a really lovely home in Ayia Napa. Make sure to go in the on season. The staff where we stayed were so wonderful. Shout out to Stathos - he was great. Thanks so much Nicola and Chris!
Roxanna
2017-02-16T00:00:00Z
Great place close to Nissi beach (5 min by car). The apartment was clean and contained everything we needed. The apartment has a private balcony with sun most of the day (parasol is also available). The restaurant on the property was nice with friendly staff and good food. There is a beautiful pool with wifi where you can relax. The owners were easy to contact and caring. We would recommend this place!
Koos
2016-12-02T00:00:00Z
Room Type
Entire home/apt
---
Property Type
Apartment
---
Accommodates
4
---
Bedrooms
Ayia Napa, Ammochostos, Cyprus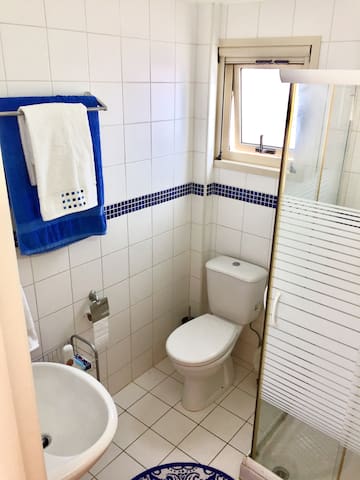 Dreaming of a perfect holiday? Come to us! A newly renovated cozy apartment in the center of Ayia Napa. Ideal location: 2 minute walk from the famous bar street, restaurants, shops. 10 minute walk to the beach. It is in a quiet place. Your kids will have fun in the playground behind the house. We are the only ones who provide video instructions on how to get from the airport to your destination, as well as the product delivery service. We can arrange a transfer from the airport or car rental
Behind the house is a children's playground and outdoor fitness. Free Wi Fi Check-in is at 15.00 and check-out is at 11am
Здравствуйте! Добро пожаловать в Айя Напу, один из лучших курортов мира. Каждая бухта этого курорта неповторимо красива с очень теплой и кристально-чистой водой. Из главных достопримечательностей Айя Напы можно отметить древний монастырь Айя Напа (собственно, современный курорт и получил имя в честь монастыря, который был построен здесь несколько столетий назад), прекрасный тематический аквапарк Waterworld, который самый крупный в Европе. Природные достопримечательности Кипра невозможно представить без живописного Мыса Греко, заповедная зона в 4 км к западу от Айя-Напы. Добраться до мыса легко – доступный прокат велосипедов на Кипре предоставляет возможность каждому быстро и недорого преодолеть это расстояние, любуясь пейзажами национального парка Кипра. Здесь можно ловить рыбу, кататься на лошадях, это отличное место для пешего туризма. Любители дайвинга на Кипре при наличии соответствующей квалификации (OW или AOW) наверняка оценят по достоинству каньон и пещеры с туннелями мыса Греко. Вы можете посетить Потамос - крохотную и очень живописную рыбацкую бухту в западном пригороде Айя Напы. Когда-то землятресение раскололо берег, в образовавшуюся расщелину зашла вода, и с тех пор десятки рыбацких суденышек находят здесь пристанище. На берегу бухты Потамос расположились рыбные таверны. У вас есть шанс отведать здесь рыбное мезе. В пригороде Айя Напы находится древняя пещерная церковь целительницы Феклы. Вы легко найдете ее - она находится рядом с нарядной часовней Святой Феклы на восточном побережье при въезде в Айя Напу. Десятки баров, клубов и дискотек Айя Напы открывают свои двери всем, кто любит веселую ночную жизнь. Здесь каждый может найти развлечение по душе - конкурс красоты, караоке, дискотека, восточные клубы с кальяном и спокойной музыкой... Важно!!! Все развлекательные заведения Айя Напы расположены в центре старого города, на приличном расстоянии от отелей. Если вы не любите шумную ночную жизнь, вы можете не беспокоиться - громкая музыка и радостные вопли с ночных тусовок не потревожат ваш сон! Этим и прекрасен отдых в Айя Напе - здесь каждый находит то, что нужно именно ему: прекрасные песчаные пляжи и уединение в колоритных морских бухтах, и бурная ночная жизнь.
Room Type
Entire home/apt
---
Property Type
Apartment
---
Accommodates
4
---
Bedrooms
Ayia Napa, Ammochostos, Cyprus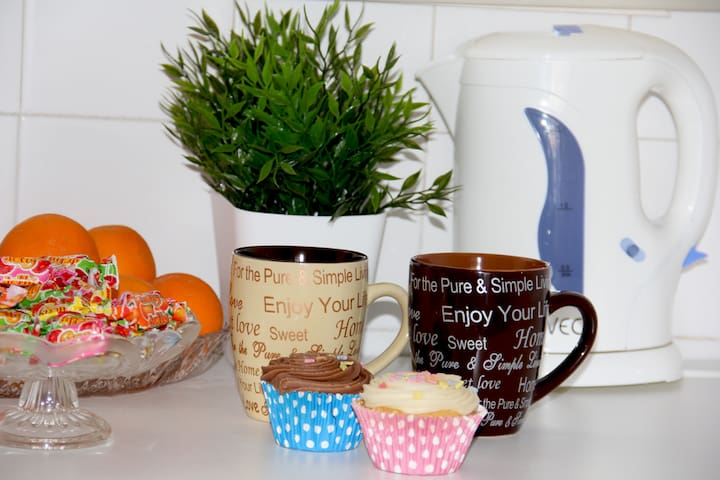 Этот уютный апартамент расположен на расстоянии 5-10 минутной прогулки от оживленной турзоны и от знаменитого пляжа Нисси Бич. В нескольких минутах ходьбы находится большой выбор ресторанов, баров, кафе, сувенирных магазинов.
The apartment is simple but comortable and the location is perfect, very close to the beach. Olga was very kind specific about the details of the arrival. The whole experience was perfect!
Αθηνά
2016-10-09T00:00:00Z
Me, my wife and our 2 child spent a great time on Cyprus in Olga's apartment. Olga was very communicative prior to our arrival, she answered to all our questions really fast. Apartment was quite clean and equipped to cover or minimal needs. Inspite of the nearest beach is awesome Nissi Beach, apartment is quite far from the sea to walk to with 2 babies. Some part of the path lies on the road without sidewalk and has no lightning. If you prefer to leave air condition on for whole night, be prepared that you will exceed 50KWt limit. I general this is a good apartment for 1-3 persons without childs.
Pavel
2016-06-25T00:00:00Z
Комната чистая и уютная, на небольшой кухне есть много посуды и плитка. Ограничения на электричество вполне адекватные, просто не стоит включать кондиционер на весь день (или всю ночь). Брали трансфер из Ларнаки, по дороге водитель завёз в супермаркет - удобно. В целом понравилось, до моря 20 минут ходу, на балкончике можно устраивать романтические ужины, кондиционер и холодный душ не дают умереть от жары.
Константин
2016-07-25T00:00:00Z
Хорошые апартаменты, нам с девушкой очень понравились. Расположение как в описание 10 мин. до пляжа Ниси, тихий район. Рядом в достаточном количестве кафешек и магазинов. Основная ночная жизнь чуть подальше около 30 мин. пешком или на автобусе минут 5. Спасибо большое Олге и Сергею.
Igor
2016-08-25T00:00:00Z
Жилье полностью соответствует описанию )) Скромное, но самое главное ЧИСТОЕ и есть ВСЕ необходимое. Располагается в тихом, отдаленном от шума районе, но достаточно близко к пляжу Нисси (20 мин. пешком). До Нисси авеню 10 мин. пешком, там много кафе, ресторанов, продуктовых и фруктовых магазинчиков, есть пункты проката велосипедов, квадроциклов и багги. В порт или центр города можно добраться на городском автобусе (проезд в одну сторону 1,5 евро) они ходят с интервалом в 15-20 минут. Ольга и Сергей очень ответственные, отзывчивые и доброжелательные компаньоны. Не навязчивы, но всегда готовы прийти на помощь и оказать поддержку! Большое им спасибо! Я рекомендую это жилье! ))
Оксана
2016-10-23T00:00:00Z
Спасибо Ольге и Сергею! Останавливался в апартаментах на 5 дней, фото соответствует. Расположены в 10-15 минутах пешком до Нисси Бич. В 5-7 минутах - неплохой ресторан Gardens, там же магазины. До улицы баров довольно далеко 40-50 минут пешком, либо на такси примерно за 8 евро можно доехать за 10 минут. Но зато район тихий и бизко к Нисси. В квартире достаточно чисто, насекомых нет. Исправны кондиционер, стиральная машина. Утюг при отпаривании выдает какие-то частицы, вроде накипи. Без пара работает в порядке. Телевизор включить не успел) всем приятного отдыха!
Artem
2016-07-18T00:00:00Z
Останавливались в данном месте на 8 дней. Все было отлично, техника вся работает, хозяева очень гостеприимны и готовы помочь в любую минуту. А описание жилья полностью соответствует действительности.
Vladislav
2016-07-13T00:00:00Z
Room Type
Entire home/apt
---
Property Type
Apartment
---
Accommodates
4
---
Bedrooms
Ayia Napa, Ammochostos, Cyprus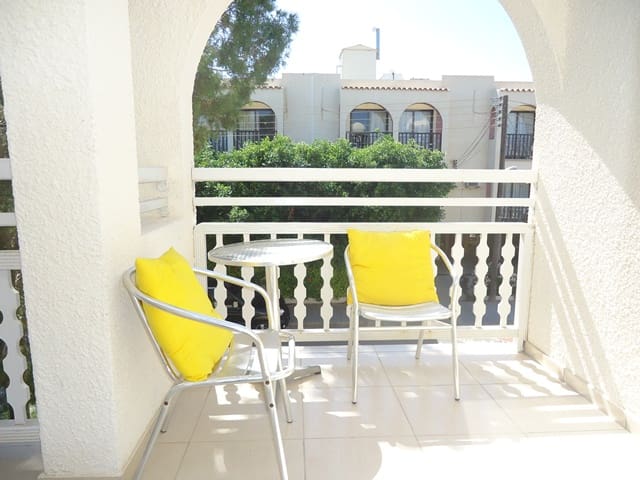 Spacious 2 bedroom (4 beds/2 sofa beds) ground floor apartment with a private garden and private parking. Communal pool with changing rooms and an elevator to a large sun terrace on the roof ideal for barbecues. Within walking distance of the beach and Kapparis amenities, 5 minute drive to Paralimni center and 10 minute drive to the famous Protaras Strip with its spectacular white sandy beaches(Fig Tree Bay). 15 minute drive to the popular Ayia Napa and only 40 minute drive to Larnaca Airport.
Lovely quiet area where you can relax. Many supermarkets just a walk away and many restaurants.
Giannos is very kind, helpful, hospitality and very nice host. The communication was perfect even before our trip. He welcome us and showing us the flat and he ansewrs all our questions. I absolutely reccomend him. Thanks Guannos
Tasos
2017-04-11T00:00:00Z
A little bit difficult to find this apartment,but owner very helped every time for us.Thank you so much!
Vygintas
2017-04-03T00:00:00Z
Яннис нас встретил прямо в аэропорту и довез до дома по собственной инициативе. По дороге даже предлагал заехать в Айя- Напу, но мы отказались. Во время поездки он указал на интересные места и магазины. Аппартаменты расположены в тихом месте, в пешеходной доступности от моря и, причем очень уютного пляжика и прилежащих к нему маленьких живописных бухт с очень прозрачной водой. Квартира просторная, с двумя спальнями и большой гостинной. Все очень чисто. В каждой спальне удобные шкафы с вешалками, тумбочки или комоды, а также зеркала. В одном шкафу совершенно новый манеж, есть и стульчик для кормления грудного ребенка. Есть ванная. В гостинной - стол, диван и телевизор. Дом обеспечен спальными принадлежностями, все грамотно организованно. Есть кухня с газовой плитой, микроволновкой, тостером, холодильником и многочисленной посудой. Есть стиральная машина. Приятным сюрпризом оказалась большая терраса, огороженная глухой стенкой, и выходящая на улицу. Но было тихо, даже можно загорать, и трапезничать, попивая вино, сидя на плетеных креслах с мягкими подушками. Нам все очень понравилось, конечно, мы порекомендует это жилье особенного семьям с детьми. Но подойдет оно и парам без детей. Интернет берет даже на улице.
Olga
2017-03-14T00:00:00Z
Room Type
Entire home/apt
---
Property Type
Apartment
---
Accommodates
5
---
Bedrooms
Paralimni, Cyprus
Комфортабельный апартамент-студия в самом сердце Айя Напы и рядом со всей развитой инфраструктурой, но в то же время тишину и спокойствие Вы ощутите в течение Вашего отдыха. Best location!!! Comfortable studio-apartment with kitchen facilities , located in the center of Ayia Napa with free wi-fi. Close to restaurants, 2min walk to Bar Street, 5min wd to the beach,public transport, nightlife,family activities. Ideal for couples,singles and families.
Расположение прекрасное,центр города,тихий район .и в пешей доступности (5-10 мин.) до пляжей и пару минут ходьбы до всей инфраструктуры города и развлечений. Рядом с гостиницами Euronapa и EvaBelle hotel, в 200 метрах от известного Нисси Авенью где располагаются продуктовые магазины, пекарня, сувенирные лавки, рестораны и таверны.
Tatiana was a great host, we got all needed information from her at arrival. The place is cozy and comfortable, all was great. Will visit Tatiana's place again for sure.
Nikita
2016-12-18T00:00:00Z
Room Type
Entire home/apt
---
Property Type
Apartment
---
Accommodates
4
---
Bedrooms
Ayia Napa, Ammochostos, Cyprus
Kayla's Apartment is ideally situated just minutes from local restaurants, shops, beautiful beaches and entertainment. This newly renovated fully-furnished apartment has a large green area directly opposite and a fantastic sea view.
Kayla's apartment is in a great area with a large green park on the front side of the building and no other attached building next to it. It is Generally quite during the day.
This was a great apartment! Very clean, spacious and had all the amenities we needed. Very close to main party strip, beaches, restaurants as well. Felt safe as two women travelling solo. I would definitely come back and recommend it to others!
Marie-Michele
2016-07-12T00:00:00Z
Beautiful apartment! Clean and komfortable. Near to the centre and not far away from the sea! Petros has organized everything. We had no problems! Everything was perfect!Thank you!
Liana
2016-10-16T00:00:00Z
Modern flat in a great location for nightlife. Everything was spotless and Petros was very helpful. Highly recommended!
Diagoras
2017-04-02T00:00:00Z
It was so smooth, the appartemrnt is perfect location and everything was of a walking distance. Amazing view as well. I highly recommend it.
Ahmed
2016-05-08T00:00:00Z
Kayla's apartment is nice and clean and in a great location. I would definitely stay again!
Gavin
2016-09-25T00:00:00Z
Room Type
Entire home/apt
---
Property Type
Apartment
---
Accommodates
3
---
Bedrooms
Ayia Napa, Ammochostos, Cyprus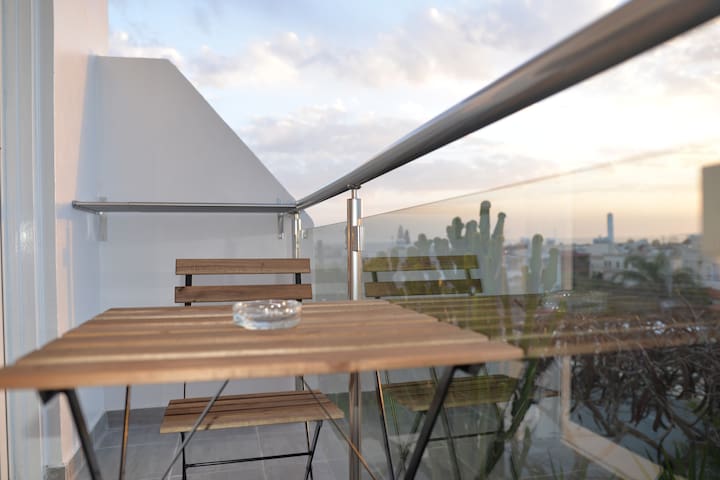 Newly refurbished Fabulous/ studio flat in the heart of Agia Napa(next to SENATOR HOTEL ),short walk from the beach, public pools, restaurants, bars,shops and all night life,yet in a quiet aria for a good night sleep.The Fabulous/studio flat accommodates up to 3 guests and offers great comfort with basic cooking facility,washing matching,A/C,WiFi, parking and kids bed on request.We guarantee a great comfort ,excellent location, and good value for money.
we offer 2 single beds, a sofa bed,breakfast bar, kitchen,bath,kids bed ,good storage space ,good size balconey ,security box
The fabulous/studio flat its located in a popular area whitch is just a short walk from all hot spotis of Agia Napa . However if you do need a pubic transport and want to explore other villages , the main street its only 10 min walk where all bus stops are located .There are a lot of public swimming pools near by, the beach its 15 min walk
Room Type
Private room
---
Property Type
Apartment
---
Accommodates
3
---
Bedrooms
Ayia Napa, Ammochostos, Cyprus
Protaras Holiday Apartment PRKC21 Azure Suite is situated right next to Mouzoura Beach and offers amazing sea views from the balcony and the living room as well as from the master bedroom. The lawn covered area in front of the building is ideal for sunbathing and child play and just to the right is a fully organised beach and Aigialos, a modern lounge bar restaurant on the beach for both day and night relaxation.
This child friendly holiday apartment has been completely renovated in 2017 with a modern and minimal style by a professional designer. Azure Suite offers a comfortable living room and dining area with a comfortable sofa, flat screen TV and dining table as well as modern kitchen fully equipped with all modern appliances. Azure Suite features a master bedroom with a large double bed and en-suite shower room, a guest toilet and a small veranda ideal for enjoying a refreshing drink while watching blue Mediterranean waters or the sun setting over the windmills in the inland. Azure Suite is fully equipped, fully air-conditioned and offers free parking, private high-speed Wi-Fi and the satellite TV offers channels in almost all languages as well as many films and TV series free of charge. Overall Thalassa is ideal for a couple in romantic break a but can also accommodate a child in a crib or an extra bed. This property enjoys the professional management of BMA Cyprus Holiday Group. Our experienced reps have a vast knowledge of the Island and all the beautiful sights Cyprus has to offer. They can assist you in Transfer arrangements, excursions, car rental and much more. Our Maintenance and Housekeeping are available 24/7 to ensure you get the very best out of your holiday.
Protaras Holiday Apartment PRKC21 Azure Suite is situated right next to Mouzoura Beach and offers amazing sea views. The lawn covered area in front of the building is ideal for sunbathing and child play and just to the right is a fully organised beach and Aigialos, a modern lounge bar restaurant for both day and night relaxation. Just up across the road from the block of flats within a couple of minutes' walk you will find a kiosk, mini-supermarket store a typical English pub, Onasis Fish Restaurant, Aigialos Beach Lounge Bar, as well as one of the most sought after hot-spots for children of all ages...the famous Sirina Bay. At Central Protaras only 2 kms away, there can be found many beautiful beaches and the famous Fig Tree Bay and Sunrise Beach with lots of water sports on offer like water-skiing, windsurfing, pedalos, diving, canoeing, para-sailing, fly fish and just about any watersport you may want. Protaras Central Strip also offers a plethora of good local and international restaurants, pubs, cafes and a thriving night-life in the summer months. Closer to the apartment, less than three minutes' drive away is the more local town of Ayia Triada/Pernera, with its own 'strip of restaurants which are favored amongst the locals for the their high quality. Within 5 minutes' walk you can get to Golden Coast Fishing Harbor the romantic Sirina Bay or the child friendly Kalamies Beach There is a new coastal walkway linking Central Protaras with Pernera and Ayia Triada. The walk is beautiful and flat making it very accessible with pram or wheelchair. Along the walkway can be found some stunning little 'secret' cafes where you can stop for breakfast on one's morning walk or for sundowners in the evening. It is the perfect place for a morning run as well as to sit at the end of the day, just a meter or two from the sea and gaze at the clear blue waters of the Med. The more cosmopolitan resort of Ayia Napa is only 10km away and offers great night life, excellent beaches, a large Luna-Park for all ages and one of the biggest water-parks of the Eastern Mediterranean. Nearest airport Larnaca 66 km Nearest beach Muzura Beach 0.1 km Nearest restaurant Onasis Fish Restaurant 0.2 km
Room Type
Entire home/apt
---
Property Type
Apartment
---
Accommodates
2
---
Bedrooms
Paralimni, Ammochostos, Cyprus