Enter your check in date in the format dd-mm-yyyy
Enter your check out date in the format dd-mm-yyyy
Listings you can book without waiting for host approval.
Enter dates to see the total trip price including additional fees (but excluding any taxes).
This July and August, you can try one of these 100 highly-rated homes, at all price points, and experience a local's view of Sonoma. 24-hour check-in, Instant Book, and local wine and snacks let you just sit back and enjoy your trip.
Newly Remodeled Cozy Lake Front Cottage with Boat Dock & a Boardwalk for Walking to Restaurants, Bars, Boat Ramps, Walking/Biking/Hiking Trails, a Bark Park, & a Light House! Fireworks are in Front of Your Cottage on Lake & Freedom Day Festivals!
Once you walk through your front door everything is yours to enjoy! Enjoy the indoor table with a panoramic view of the lake and boardwalk! Or have a picnic at the outdoor table with the same great view of the lake! The boardwalk and grass area along the boardwalk is for your enjoyment. Fishing, walking and relaxation are great ways to pass your time away! I have a boat dock for you to dock your boat during your entire stay. The launching ramp is a couple hundred yards away as well. No Smoking Allowed Inside Cottage! With the Grandest View of the entire lake, this cottage has a boat dock and some great fishing opportunities! Master bedroom with a sofa bed in the living room to sleep up to 4 people plus your friendly pet. There is no charge for extra people but the maximum number of people is 4. There is a one time charge of $25 for your special pet. Cable Television and High Speed Internet are included. The high speed internet is accessible thru Wifi or a hard wired ethernet connetion. A newly remodeled kitchen includes a stove microwave, refrigerator, dishes, and coffee maker. A patio table, lawn chairs and a portable Weber Grill are all ready for your outdoor enjoyment! Enjoy your privacy as no one is scheduled to be at your cottage during your stay unless you ask for assistance or if your stay lasts longer than a week! However, I am just a text or phone call away.
SATURDAY July 2nd and FRIDAY July 22nd 2016, FIREWORKS ARE ON THE LAKE IN FRONT OF YOUR COTTAGE JULY 1, 2, and 3rd is Celina FREEDOM DAYS which can be reached by boardwalk with a short lakeside walk from your cottage. July 22, 23, and 24 is Celina LAKE FESTIVAL which can be reached by boardwalk with a short lakeside walk from your cottage. A state park that includes parking, a boat ramp, a bark park, picnic tables and a walking path are within walking distance south of your cottage. A 4 1/2 mile Celina/Coldwater Paved Bike Path is just 1 block West of your cottage! ELDORA SPEEDWAY is less than 19 miles away State Route 27 is 1 block away from your cottage. Bella's Italian Grille, Dairy Cone, C-Town Wings, Java Nation, Charlie's Pastry Shop, The Fountain Restaurant, Casa Rodriguez and Pullman Bay are some of the restaurants that are within walking distance of your cottage! A Dollar General, Lakeview Drive Thru, Mercer Health Doctors' Urgent Care, and many other convenient facilities are within walking distance of your cottage! The Boathouse at Grand Lake on St Rt 127 is a short walk away. A Walmart Supercenter with a Murphy USA fuel center is 3 only miles away! Grand Lake Pontoon Boat Rentals is just 3 miles away! Dayton International Airport is 61 miles away via US-127 S and OH-571 E The entry door has a Schlage keypad lock. You will be given a 4 digit code before check-in time. To enter the cottage, just enter the 4 digit code and turn the dead bolt to your right. If it is night time (before hitting the 4 digit code) you may hit the Schlage button (to light up the key pad) then enter your code. When you are outside, to lock the door hit the Schlage button, which allows you to turn the dead bolt to the left to lock the door. When you are inside, to lock the door just turn the deadbolt to the right. Bed sheets and linens are refreshed weekly. You may want to bring a beach towel to help you enjoy the lake!
A cozy little, well equipped cottage... Steve's description and photos in the listing are spot on! Beautiful views! A nice safe & quiet little street, lots of folks out walking and biking along the lake... even the neighbor "Jerry" was super friendly. Thanks again Steve, we would definitely stay here again!
Lisa
July 2016
Steve was very welcoming to us and our family. We had an issue with the shower and he came right over to assist & suggested spots to visit while in Celina. The cabin is no frills, but that is what we expected. With a little updating of a few things (a new lamp, linens and maybe a mattress pad on top of mattress for comfort) the place would be a little more comfortable. It is definitely the perfect size for 2 people -I wouldn't suggest more than that. We had our two doggies and they were very happy and loved the walks on the lake. Dog park near by too, which was great. Our Toddler loved the walks and the park nearby. The cabin could use a little updating and we felt a little overpriced for what it was this time of year, but overall it was nice simple stay with beautiful lake views. The sunrise was beautiful!
Susie
October 2016
Great view! Very cute and clean little cottage. Would go back again!!!!
Kate
July 2016
Everything was great.
Daniel
June 2016
We had a great time though there only one night passing through. thanks Steve!
Patrick
June 2016
I had a great time, and we Will be coming back, I feel that there are very nice people here in the country, do not be surprised that if you have country folks, checking on you and trying to make your stay more enjoyable! They are very nice verses being in a city, they say hello every chance they can get, so heads up it is country folks! I live in city of Ohio , and you will find people here are laid back. The city living is so different , sometimes I have to get out from city , because people are too self absorbed!!! I Love the hello and friendly faces
Ann
September 2016
Nice cottage right on the lake with easy access to all Celina has to offer. Great Bird watching from the front porch.
priscilla
April 2016
I give it 5 Stars it was great trip I loved the cabin seeing the view of the lake and my dog Shylo LOVED the DUCKS! !!!!
JoAnn
October 2016
Room type
Entire home/apt
---
Property type
---
Accommodates
4
---
Bedrooms
1
Celina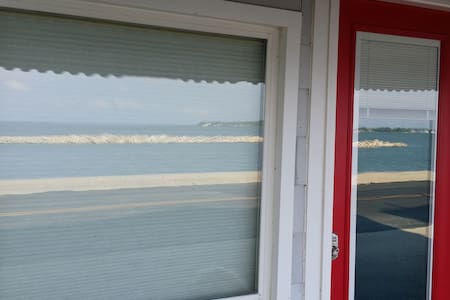 Beautiful 3 bedroom 2 bath with sleeping accommodations for eight. Full kitchen. Private parking. Walking distance to restaurants, shopping, and parks. The house overlooks the lake but there is no lake access except the view and fishing. Huge sundeck. 19 miles to Eldora Raceway. Convenient 1.5 miles to either Walmart shopping or fairgrounds. 2K to Grand Lake marathon start/finish line. 100 yards to ice cream.
You are getting an entire 1400 square foot home with 500 square foot of sundeck overlooking Grand Lake. Relax and bring your fishing gear to try your luck fishing. If you are fortunate, you may be able to get a glimpse of one of our local eagles catching it's dinner. Hidden Bliss's location can't be beat for comfort and convenience. Master bath with large handicap-accessible shower. Second lakefront bedroom with Full size bed. Third bedroom with a set of bunk beds and a full size bed. Total sleeping accommodations for eight. No charge for extra people. Fully equipped kitchen with dishes, coffee maker, dishwasher, microwave, stove and full size refrigerator. Wide-screen TV and DVD player to play movies, and cable TV. Internet access is available with WI-FI. Plenty of off-street parking. Sorry no use of the garage though. You will have the whole living area to the house to enjoy. Linens and towels supplied for up to eight people. 2 hairdryers supplied. Will provide liquid handsoap. Bring your own preference of toiletries. We live in town and can meet you as needed.
Can't beat the convenience and the view!! There is no public transportation in Celina. You can walk to local shopping and eateries or get any place by car. Although the home offers a fantastic view of the lake from our seawall, there is no access into the lake from the property. There are public boat ramps around the corner.
Great place! Perfect for a getaway!
Wesley
June 2016
The house was in a great location: great lakeview, close to shopping center, next to downtown and a few parks. Nice fishing spot for catfish too, caught a couple of large channels. The house was clean, and had everything we need. We really enjoyed our July 4th weekend.
Peng
July 2015
We absolutely loved our stay at Terry and Cecelia's home in Celina! I traveled to Celina with a large group from DC for a wedding, and this little lake house was the perfect place for us. It was clean, welcoming, and had an amazing view of the lake. Terry and Cecelia were incredibly kind and accommodating and made me feel like I could reach out to them with any questions or concerns. We couldn't have asked for a better experience!
Corie-Mae
April 2016
The house was wonderful! We were in town for a wedding and stayed at the lake house with a couple of friends. The view and the outdoor space cannot be beat. There was also plenty of space inside and the rooms were clean and comfortable. We couldn't have picked a better house! Thank you for everything!
Beatriz
June 2016
The house is beautiful. The lake it toxic, literally. The local BBQ worker informed us. You can not get it. There is dead fish, and who knows what else. The host appear to be friendly, but they are about together cash. So count on losing your security deposit over their knack for documentation, which you will never see. Basically they will abuse the system to get an extra $200 for the stay at a minimum. Well that's my review. Avoid these owners at all cost, they are prideful and just not courteous when handling disputed charges. I'm still giving 4 stars because I did not intend to use the lake in the cold, and the charges have nothing to do with the experience. Again the house is beautiful, and my family enjoyed it..as if it was home, and took great care of the damages which the owners received compensation for. Best blessings to you all. Peace.
Daniel
May 2016
Such a cozy and wonderful house...and location! It was perfect for our friends get together weekend! Spent the weekend relaxing by the water along with the beautiful views. House fully stocked with everything we needed. The host was easy to communicate with and went above and beyond with recommendations for stuff to do around town. Would love to come back sometime!
Erin
September 2015
Perfect setting!! Beds are comfortable! Everything you need while your away from home
Ryan
September 2016
Great place! Clean beds and sheets. Will stay again! Thanks!
Eric
August 2016
Room type
Entire home/apt
---
Property type
---
Accommodates
8
---
Bedrooms
3
Celina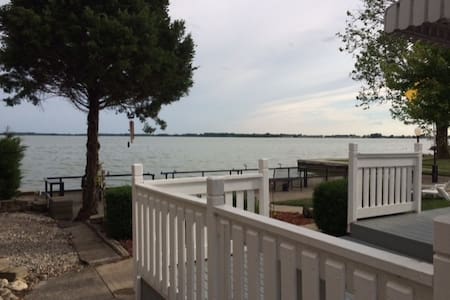 Our home was built in 2013. It is clean and well kept. The bedroom has a queen size bed and a private adjoining full bath. Meant for a good nights sleep and breakfast. 1-3 miles from many restaurants, Grand Lake & Fairground. NO SMOKING!
Our house is new and comfortable and offers a bed for a good night's sleep and breakfast. The room you will be staying in has a new queen size bed and a dresser. There is room at the end of the closet for you to hang clothes. For your privacy there is a door that goes directly from your room into the guest full bathroom with a combination tub & shower. Linen, towels, soap and hair dryer are included. If you are allergic to dogs this may not be the place for you. We have two friendly dogs that live in the house that will be very happy to see you. Except for one area on the couch they are to stay on the floor. If you prefer not to be with them we will put them in their crates where they spend the nights. They never go into any bedroom. You can park on our driveway or there is lots of room on the street. Both are free. We think you will find the house clean and comfortable and meet all your needs. Besides your room you will also have access to our living room with a TV and kitchen/dinette. If the weather permits the patio off the kitchen is a very pleasant place to sit. For breakfast you can use all appliances in the kitchen including gas range, microwave, refrigerator, toaster oven and toaster. The garage and basement are off limits without our permission. We will enjoy talking with our guests about where they are from and what brings them to Celina. I do have a mild talking problem and do try to limit my talking somewhat. If you prefer to read, watch TV or get on your PC that is fine also. We do have WiFi. Most of the time, if not all the time, at least one of us will be at home to assist you if we can and to answer any questions.
We built our home in 2013 in one of the newer and nicer neighborhoods in Celina. It is a clean and safe neighborhood. We are in a residential area with lots of houses build in the last 20 years. There are a lot of people jogging, walking and biking in the area. We are 19 miles from the Eldora Speedway, about a 25 minute drive. Grand Lake Saint Marys is 2 miles away. This is where The Governors Cup Regatta (boat race) is held. The Amphicar swim-ins is also held on the lake in late July. Celina is a town of only 10,000 people and there is no public transit. You get around by car, bike or walking. For the Grand Lake Marathon in September you can drive one mile to the parking in the fairground where there are shuttle buses that will take you to and from the race site. SELF-SERVE CONTINENTAL BREAKFAST A typical breakfast consists of cold cereal, hot oat meal, hard boiled eggs, toast & jelly, bananas, orange juice, milk and coffee. You are welcome to bring your own food and use our refrigerator and appliances to prepare them. RESTAURANTS IN CELINA. Bella's Italian Grill, C.J. Highmark's, C Town Wings, Orchard Tree Family Rest., Pullman Bay, Bob Evens and Candlelight Inn. Mexican: La Carreta, Casa Rodriguez Chinese: China Wok Buffet, Asian Buffet & Mongolian Grill, China Wok Fast Food: Arby's, Subway, Happy Daz, McDonald's, KFC, Burger King, Wendy's, Taco Bell, Dairy Queen, Sonic Pizza: Pizza Hut, Domino's, Padrone's Pizza, Wine Store, Little Caesars's, West Side Carry Out Local: Fountain Rest., Bowling Lanes, The Willow
From the moment we met Bob and his wife they were more than welcome to have us as their guest. Their home is in a very nice and new area to the town.
Duane
September 2015
Bob and Peggy are excellent hosts! They immediately made me feel welcome and expressed an interest in my running the Grand Lake Marathon and my other running adventures. Bob offered to drive me to the race in the morning which was too sweet! the official parking lot for the marathon is about a mile and a half from their house and took all of 3 minutes to drive to. the room is really nice and private and REALLY clean, with an attached bathroom (it's a jack and jill style, but they let me keep the outside access door locked while I was there b/c they have other bathrooms in the house). their dogs are super friendly and very sweet.
Jackie
October 2016
Bob was an amazing host with a very beautiful home. He genuinely cared for us as his guests and made us feel like family; always going above and beyond to assure we felt at home. He offered to drive us to the Grand Lake Marathon start line and pick us up when we were finished. We would sit down and talk like we'd known each other for years. He was very informative about the town and places to eat, drink, etc... I'm so glad we had the chance to spend some time with Bob.
Rick
October 2015
Room type
Private room
---
Property type
---
Accommodates
2
---
Bedrooms
1
Celina
The French House Bed & Breakfast is nestled in the charming town of Frenchtown, Ohio. The French House has been operating since 1999 and has accommodated many guests coming to visit Darke County. We offer spacious and quaint accommodations for a reasonable rate. Rooms include a Continental Breakfast, a private kitchen, great room and the outdoor patio. Lower level has 2 bedrooms - can be rented individually or as a 2 bedroom apartment.
This is a country home with open space in a quiet area. Guests may use a private patio off the lower level, and may sit in the yard for some relaxing fresh air.
Location is in a small quaint town called Fenchtown of 100 people, and near a small town called Versailles with a population of 2000. The home is close to Eldora Speedway (10 miles), also close to several fairs and country concert and weddings and family events in Darke and Mercer counties.
Room type
Entire home/apt
---
Property type
---
Accommodates
6
---
Bedrooms
2
Versailles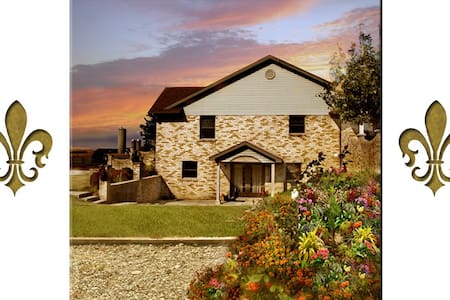 Our newly renovated one bedroom apartment in the heart of Old Havana, CUBA, has a true city feeling! It comfortably fits two and it's centrally located just a few blocks from the famous restaurant Floridita, two blocks from the Capitolio and many other tourist attractions in the city.
Room type
Entire home/apt
---
Property type
---
Accommodates
2
---
Bedrooms
1
Monroe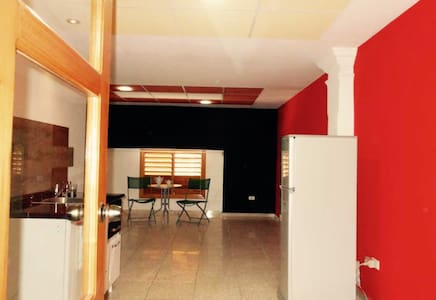 Homey and laid-back. The perfect place for traveling on a budget, young travelers, solo travelers, business travelers, or people looking to experience the Swiss Community we live in.
We live in a cozy little home in small town Indiana. Here you'll find small town charm, our adorably playful golden doodle, a laid-back atmosphere, and pure relaxation. Most anything in our house is yours to use. There will always be fresh linens, Wi-Fi access, snacks, and a guide to our town when you stay here. We enjoy hosting our guests, and while we will always answer your questions and welcome you to join us for dinner or conversation, we aim to respect your privacy. We understand you may just want to relax and that's fine!
It's super laid-back. Most blocks have sidewalks making it perfect for morning exercise. There is plenty of room to park on the street. People here are friendly so don't be surprised if you're outside and someone you don't know waves. It's the small town charm. Super simple. Pretty much anything in town is less than a 10 minute drive. Watch out for the Amish buggies passing by heavily on Highway 27 and Old 218.
Room type
Private room
---
Property type
---
Accommodates
3
---
Bedrooms
1
Berne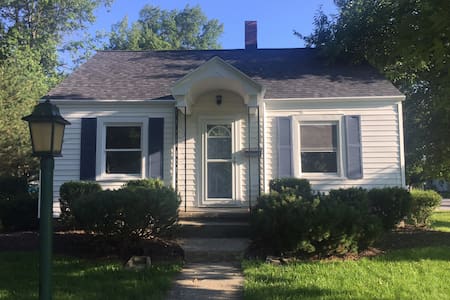 Room daylighting is very good. There lived a wireless network.
Room type
Entire home/apt
---
Property type
---
Accommodates
4
---
Bedrooms
1
Cridersville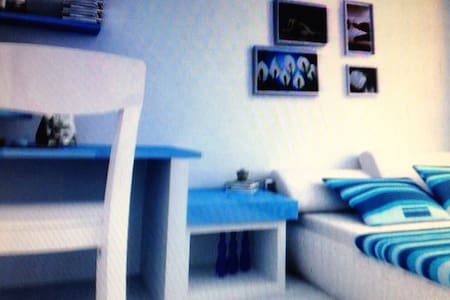 You'll love my place because of the tranquil coziness in a quiet setting. My place is good for couples, solo adventurers, and business travelers. It is close to Antiquing, St. Mary's Lake, Indian Lake. A good place to stay if you are in town for Country Concert and other events!
Room type
Entire home/apt
---
Property type
---
Accommodates
8
---
Bedrooms
3
Wapakoneta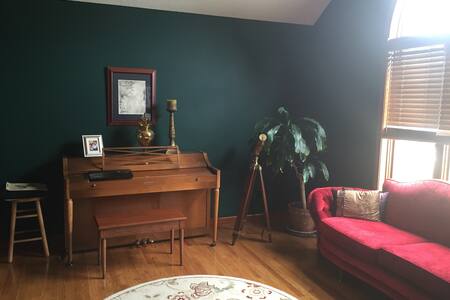 My home is close to Many shopping areas... places to dine...movie theater... Parks ... I live in a wonderful quiet housing development ... Very safe and secure., nightlife. My place is good for couples, solo adventurers, and business travelers.
Room type
Private room
---
Property type
---
Accommodates
2
---
Bedrooms
1
Lima