One of a kind South Seas Bayfront Villa with accommodation for up to 6 and features and amenities one would expect from the top of the line Bayfront Villa. In addition to the gorgeous direct top floor panoramic waterfront view, the villa features state of the art home automation tech, including Apple TV, Integrated Tablet Controller, Wii, Dual LED TVs, bio-Smartlock, Wall folding Beautyrest (TM) Murphy bed, and a boat included. It is by far the most desired and booked Villa in all of South Seas.
It is by far the most well appointed and unique Bayfront Villa within the South Seas Plantation development. It is a top floor 1/2 unit, granting guests positively baffling views of the entirety of Pine Island sound, Rauschenberg's Fish House Studio (where he did all of his painting) and Redfish Pass. Do not be fooled by other Captiva. rentals in the $150-$250 price range, they are all Marina or road view units, meaning you stare out at a bunch of boats and brackish water/mangroves or a road. I have the only South Seas listing that is actually direct Bayfront with panoramic and expansive waterfront views; not views of a marina or partial view in any way. Furthermore, I have the only unit with a built in Murphy wall bed, so during the day the villa is s spacious and unobstructed, but at night the living rooms easily converts into a full service second bedroom with it's own separate bathroom and outdoor patio. In addition, the in unit couch is a pull out full size bed perfect children or a single individual while couples enjoy the master/Murphy beds (if party of more than 4). This unit is located only 250 feet from the beach also, allowing guests to enjoy either the tranquility and hidden beauty of the bayside, or marvel in the wonder of the esteemed private south Seas Captiva beaches, all within feet of their residence! Since guests are located within the South Seas Plantation, one of the most widely known and famous resort communities in the Southeastern US, they enjoy arguably the most private beach in the state of Florida that is accessible by car. ***IMPORTANT*** Unlike other rentals, my property includes a boat for guest use, two parking spaces, a giant storage unit for guest's use, two Trek bicycles to help you get around Captiva in style, a luggage Dolley for carrying your bags unto the top floor using the in house elevator just two doors down from my unit! This is a perfect destination for fishing or biking enthusiasts as a result! Lastly, we are extremely pet friendly. My French bulldog Hugo would also love to come visit your dog if you are interested, as I live on site in another unit and am available 24/7 for assistance. The Boat: Most importantly for water/boating/fishing enthusiasts, my unit is THE ONLY SOUTH SEAS VILLA/RENTAL TO INCLUDE A BOAT WITH YOUR STAY for a nominal per hour use fee charged based on an honor system and taken from your security deposit. If you would like to use the boat we will include the key with the apartment welcome manual and flip # in which to find it in the adjacent marina. The boat is a nice contemporary bay boat with good power and a length/seating to handle four guests at once comfortably. I also own a property detailed in the pictures of this listing that you can take the boat to for a picnic, camping, or completely secluded day at your own private beach. This is a multi-million dollar property less than 1/4 away on the next island past Captiva (called North Captiva) with panoramic views of the gulf and bay so is a huge bonus! Also included in the rental is use of South Seas Tennis Villa courts, a pool/hot tub/lanai facility, boat ramp, marina, and access to locally renowned South Village Rum Bar and Grille Doc Fords. LASTLY, the property sells itself, lets talk price. South Seas charges over $700 a night during season for a regular Bayside Villa unit. As ours is third floor, with panoramic views of the ocean and not marina, it would easily command $800+. For a rate of $250 or less, with an available on site boat, pet friendly, Murphy and pull out couch equipped, and "smart Homed," it is an absolute steal (search South Seas website for proof).
The home is located within the famous South Seas Plantation. In our biased opinion the most beautiful location in all of the Southeastern United States. It is located within the Bayside Villas complex, but please do not be fooled. There are over 100 units in the Bayside Villa complex. Only five are top story direct oceanfront (non-Marina/Parking lot/Pool) view units. Mine is the farthest "jetting out" unit in the entire complex (It is Oval Shaped and my unit is at. the midsection of the Oval facing the water), meaning plain and simple it has the best panoramic views. Mine is the only unit that is not enrolled in the South Seas rental program (which means savings for you) and also the only unit in the entirety of the complex that includes the use of a boat, and DAYTIME ACCESS TO MULTI-MILLION DOLLAR SOUTH BANKS NORTH CAPTIVA PROPERTY that is accessible using on site boat. See pictures for details.
Lovely location, great views, right on the beach, so fabulous sunsets. Condo has full kitchen, standard coffee maker for your first morning cup. Will need beach towels and chairs
Gordon
2017-02-25T00:00:00Z
My husband and I enjoyed our one week stay at Palmer's Captiva condo. The location was perfect - right within the South Seas complex! Everything listed in the description is accurate. The unit is in close proximity to the beautiful and private beach. (chairs, umbrellas included!) The pool is right below the unit which was so convenient. In terms of the condo itself, it was very spacious! We ended up cooking quite a bit and loved sitting out on the screen balcony at night. There are also grills poolside which was fun! Palmer was an exceptional host. We traveled with our one year old and he went out of his way to purchase a pack and play for our baby to sleep in. This is a very family friendly rental. They have toys at the pool and plenty of places to take fun walks. Palmer also checked in with us mid week to make sure we had everything we needed and the rental was meeting our expectations. Great service! He was very prompt in his responses to any questions we had. I would highly recommend staying here! It was a steal for the comfort of a large unit, proximity to the beach and being within south seas. Thanks, Palmer!!
Jenny
2017-04-02T00:00:00Z
Attractive one bedroom unit in a gated community on north Captiva. The condo is on sound side, fully equipped and comfortable. Lovely pool. This is an older unit but well-maintained and the location is great. You can use the foot path to cut through to Doc Ford's, which has a terrific hamburger. Easy walk to center of Captiva business district with more restaurants and things to see.
Shelley
2017-02-16T00:00:00Z
We had a beautiful stay at the Bay Villas! Palmer was great to work with and let us have a late check-out. Just be aware you can not use the resort facilities.
Madison
2017-03-26T00:00:00Z
There was a mix-up for us so we stayed in a different unit. Palmer was great; he worked really hard to accommodate with the different unit. We did get to see Palmer's unit. His condo is even nicer than the one we stayed in. It is very clean, nicely furnished, contemporary bathrooms and complete kitchen. The view of the bay is beautiful; short walk to the Gulf beach. Doc Ford's restaurant is close. We ate there twice. Provision store and Starbucks close by for necessities. We would love to go back there.
Gwen
2017-02-28T00:00:00Z
Room Type
Entire home/apt
---
Property Type
Villa
---
Accommodates
6
---
Bedrooms
Captiva, FL, United States
Sea Oats Captiva Island. Bring the family or join us for a memorable corporate retreat! Our waterfront home offers luxury and privacy. 9 bedroom/9 baths sleeps 30! Relax in the pool, fish off the dock, stroll on the beach, cook a gourmet meal or play tennis on site.
Waterfront private 10,000 square foot home on 4 acre gated estate on Sunny Captiva Island. Rooms are decorated in modern style with luxurious bedding. Everything is provided for you. Bath towels, beach towels, everyday dishes and a full set of fine china for up to 30 guests. Great space for a wedding--while we sleep up to 30, events up to 75 are possible. Corporate retreats are very successful here due to the peaceful nature of the Estate and family reunions are a blast! Our concierge service can help you plan any of these events including securing private chefs and caterers, tennis pros, fishing captains, lifeguards and swim instructors, massage therapists, yoga instructors, kayaks, stand up paddle boards, bikes and more. A concierge golf cart is provided to get you around the Estate as well. Tennis racquets and balls, ping pong, beach chairs and umbrellas, fishing poles are all onsite and provided free of charge. For family and fun time we also have hundreds of books, board games, complimentary Netflix and both a Wii and Xbox. The kids bunk room with six twin beds is a great places for kids to bond and create lasting memories. The Sanibel Captiva area has much to explore, nature trails, numerous other beaches, great shopping and restaurants--but many guests find no reason to leave the Estate. see (email hidden) for more information.
Captiva island has gorgeous beaches and fantastic restaurants. A short drive into town for meals is a pleasant one. Walk down Andy Rosse Lane to the public beach. Have sunset drinks at the Mucky Duck. Sanibel has The Shell Museum, CROW-animal rescue facility, Ding Darling Nature Reserve. We can provide you a list of all activities and there is a book in the house as well.
This house is beautiful and was for a special occasion. We were met by the leasing agent and she was delightful. Christine had a very thorough list of what to go over in the house, information about the beach. Christine also worked with us on recommendations throughout the process and all the referrals and reco's were fantastic. The house itself is stunning. The deco is classy. The house is very well equipped and very well taken care of by the owners team. We used some of their staff for two events and their staff was so professional and very lovely. Tennis court was so much fun as we had 11 or so guys in the group and they had a blast playing tennis and basketball. I highly recommend renting the kayaks and paddle boards offered as these were utilized by the whole group on numerous occasions. We would love to rent the house again. Here are the small call outs that you should be aware of: 1. the beach is across the street, there is a path to the beach and a golf cart for the beach as well. 2. I do not recommend being outside after 10pm. The neighbors are sensitive to outside noise as this is a residential neighborhood, although there are other house rentals. 3. The sub-straight on the grounds around the perimeter of the house is a hard sharp kind of stone or gravel. Wear shoes. 4. The beach also has some sharp shells, you may want to wear water shoes there as well. Such a lovely property, the pictures are very accurate and properly illustrate how lovely this properly truly is.
Steve
2016-04-17T00:00:00Z
Room Type
Entire home/apt
---
Property Type
Villa
---
Accommodates
16
---
Bedrooms
Captiva, FL, United States
Villa Captiva Island Moon is very exclusive private island beach house with never ending views of the Gulf of Mexico. The villa is located on North Captiva and is only accessible by boat. You'll get all the privacy you want and at the same time you're only a 15 minute boat ride away from some of the Florida's most famous restaurants on Captiva Island. Relax on the beach with luxurious accommodations and enjoy the exclusivity of a private island. Perfect for family vacations - you and your friends can stay together. Or a romantic get away for two... Forget The Keys or The Bahamas, it really doesn't get any better that this. If you want some action, the island is located in the middle of the world's most famous fishing, the Boca Grande Pass. The rental includes the use of a 20 ft boat. The dock is on the island's bay side, the beach and the Gulf of Mexico on the other side. The Villa has a total of three bedrooms plus convertible beds, two bathrooms, a spacious living room, dining area and a fully equipped kitchen. The kitchen is fully equipped with full sized refrigerator, stove, oven, microwave, dish washer, ice-maker etc, everything you need for a perfect vacation. Outside there is a gas/electric BBQ-grill and you can enjoy the ocean view from the two lanai areas. The villa has TV, DVD and a stereo system. Come and enjoy this beautiful Vacation Home. Check-in can only be made during daylight. If the weather prohibits check-in, which means if it's not possible to take the boat to the villa due to heavy rain, wind or cold, another accommodation has to be made and paid by the guest. You are only aloud to park ONE car at the marina.
This is the south part of North Captiva and therefore not a part of the North Captiva Resort. It is totally private with a dock on the bay side of the house and the beach on the Gulf side of the house. The villa is RIGHT on the beach. No roads for bikes or golf carts nor shops or restaurants.
All four of us had a magnificent time. The description is very accurate. We might add that the last review in March for us was totally not accurate. This rental was in a great location. The house which is very large and very equipped and very clean was only one of 11 on its own island. We saw dolphins from the end of the island and manatees in town. The Osprey were breeding and there were many nests and babies chirping. We had access to a boat to get to the mainland which was easy. The island has no stores or restaurants or cars and was great for relaxing and getting away. We woke up every morning to the lovely sound of the ocean. The beach was quiet and beautiful. Lars who is the owner was so helpful in picking us up and returning us with all our gear. This is a great get away home and Lars was available at any time. Make sure you bring Deet spray for the no-seeums as they bite but that is all around Captiva and Sanibel.
Linda
2016-04-07T00:00:00Z
Great location with house situated on the beach and access to bay.
Madelyn
2014-03-24T00:00:00Z
Nice place. Started by booking and then booking non refundable flights, then were emailed that price listed was not what would be charged and price increased by that point the kids and family were exited and we went. Price listed should not be changed after reservation is made, especially when it significantly increases. Parking fee higher then listed, cleaning fee charged but asked to take trash out (that was a 15 min boat ride) do dishes and wash laundry. We normally do these as a curtesy but being asked while on vacation and paying almost $1,000 per day was bothersome. House was ok but needed fixing, could have done a better job at pest control. The water had a very heavy sulfur/rotten eggs smell that was not listed in the listing. The boat was not coast guard ready, would not get above 3200 RPM and would not trust on long journeys. Navigational lights would not work and boat use was limited to daylight only. Marine Radio on boat did not work. Had to fill with oil as oil ran out first time out. As I said, the price point is a more luxurious charge and our trip was anything but. The location was nice but the bugs were severe and ruined evenings outside even with plenty of bug spray. Could only run one AC at a time because of issues with power generator and one room was unusable because of loud buzzing from battery inverter. If you are into doing house chores, boat maintenance, and being inside evenings and nights, then this is a nice place. The location is beautiful but having seven other neighbors very close by takes away from the private island experience.
Marvin
2016-03-22T00:00:00Z
I wish I could put 10 stars. I can't say enough great things about Fredrik and his whole team. The correspondence was quick and friendly and even before we arrived I had a good feeling about it. I was not disappointed. Our stay was magical. The house was incredibly clean and beautiful. Being on the secluded island was like a little bit of paradise. Lars (the house manager) was such a pleasure and helped us out at every turn. I never wanted to leave and really I can't wait to come back. I'll definitely be recommending friends to plan a trip to Florida just to stay here.
Chris
2013-01-02T00:00:00Z
Room Type
Entire home/apt
---
Property Type
Villa
---
Accommodates
8
---
Bedrooms
Upper Captiva, FL, United States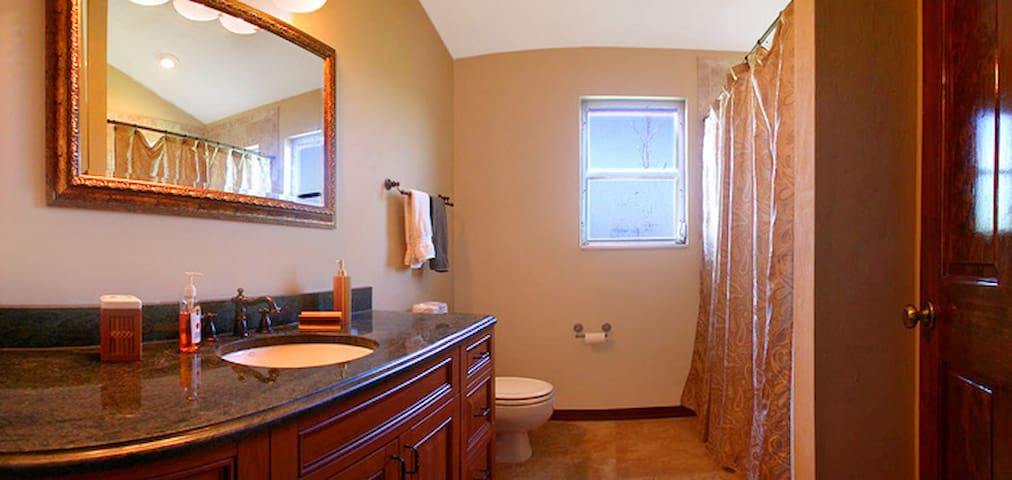 Our beautiful 1 BR condo comfortably sleeps 4 guests and is located directly on the Bay with gorgeous views of tropical birds, dolphins and passing boats. Large pool and spa overlooks the Marina. Walking distance to live music, restaurants & beach
Beautiful views of the Bay. Watching boats passing by, dolphins and tropical birds.
Walking distance to the beach, restaurants and entertainment. Complex is on a marina. Captiva Cruises offers boat rides to several different islands. Useppa Island is great.
Great location in Captiva. Light and Bright unit with great kitchen and nice views. Unit was exactly as advertised and I would recommend to anyone! Very close to the beach, and the pool and jacuzzi are great.
Brett
2015-07-23T00:00:00Z
The location of the condo is great with a short walk to the beach and you can see the sunrise from the back porch! It's only a short walk to restaurants and the resort was fairly quiet for a holiday weekend. The beds in the condo are very comfortable and it was fully stocked with extra towels and kitchen supplies A great place to stay on Captiva Island!
Keli
2016-07-06T00:00:00Z
The condo was beautifully decorated and comfy for the two of us. Loved sitting on the porch at breakfast and at night to watch the stars. We ate out each night but the kitchen was well stocked with cooking utensils. Linda was great to deal with. If I had one word to describe it...paradise!
Maureen
2015-11-09T00:00:00Z
What a smooth rental experience. First time on AirBnB. Linda was very responsive. All directions were accurate and simple to understanding. Apartment was spectacular. Loved the decor, view, location and ease of everything. I highly recommend this apartment. I will definitely rent again from Linda!
Ana
2016-06-23T00:00:00Z
We had a wonderful stay in Linda's appartment. It is beautifully decorated and the view of the ocean is amazing.
Nina
2016-12-04T00:00:00Z
What a wonderful condo! It's clean and very nice decorated. The kitchen is very well equipped. We really felt at home after a week. After driving arround through the US for 4 month this was a great stop on the finishing line. Highly recommended! Hans-Peter
Hans-Peter
2016-08-01T00:00:00Z
We enjoyed this clean and neat condo with bay view. The tile floors allow you to go barefoot with ease and not worry about dirty carpet. The resort is very nice and exceeded expectations. Bars close early and grocery stores are expensive so bring your own necessities and groceries. Very pleasant vacation.
Jake
2016-07-16T00:00:00Z
Linda was the most gracious host even though we never met! The whole experience was seamless and very easy. The place was better than the pictures and we had every creature comfort at our finger tips! I really hate to give such a great review because I want this to be only my special haven! lol! Captiva Island is a small slice of heaven! I would recommend that everyone rent a car because there are so many cool places to visit!
Christine
2015-09-11T00:00:00Z
Room Type
Entire home/apt
---
Property Type
Villa
---
Accommodates
4
---
Bedrooms
Captiva, FL, United States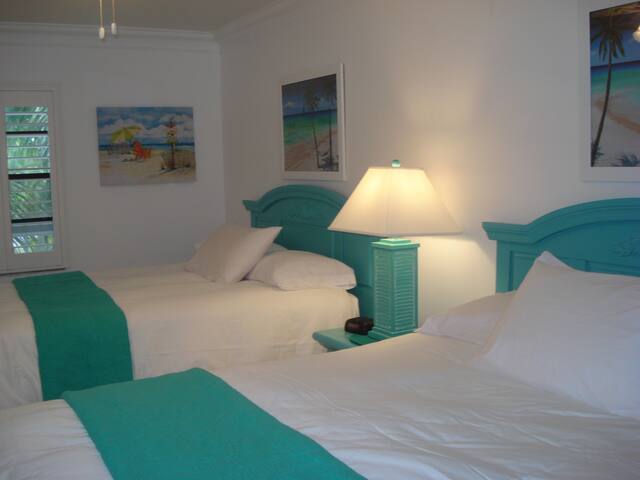 12/18-12/25! Situated in South Seas, this spacious two bedroom/two bath in the Plantation Beach Club overlooks 2.5 miles of pristine beach. From your private screened balcony, witness radiant sunsets and delight in the fresh sea air. Amazing golf!!
Lovely ground floor unit, approximately 1000 sft, beautiful unobstructed views of the ocean and great pool right outside your door; 3 televisions and DVD player, wireless internet; laundry available in Beach Club
See (URL HIDDEN)
The host canceled this reservation 22 days before arrival. This is an automated posting.
Farah
2015-11-30T00:00:00Z
Room Type
Entire home/apt
---
Property Type
Villa
---
Accommodates
6
---
Bedrooms
Captiva, FL, United States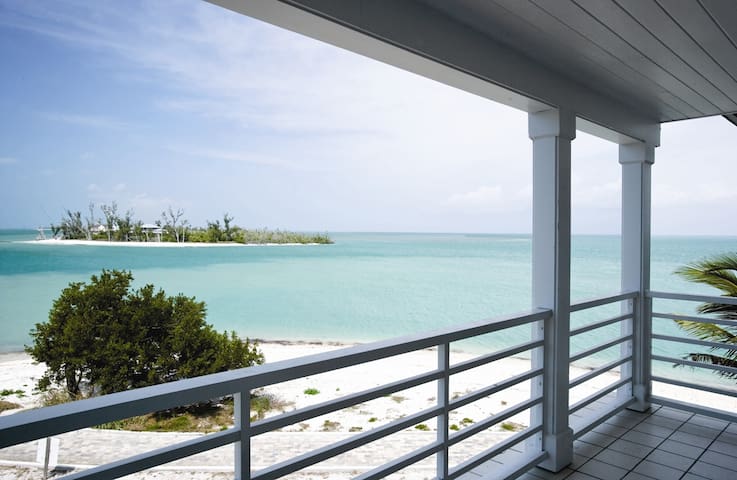 Enter dates to see the total trip price including additional fees (but excluding any taxes).