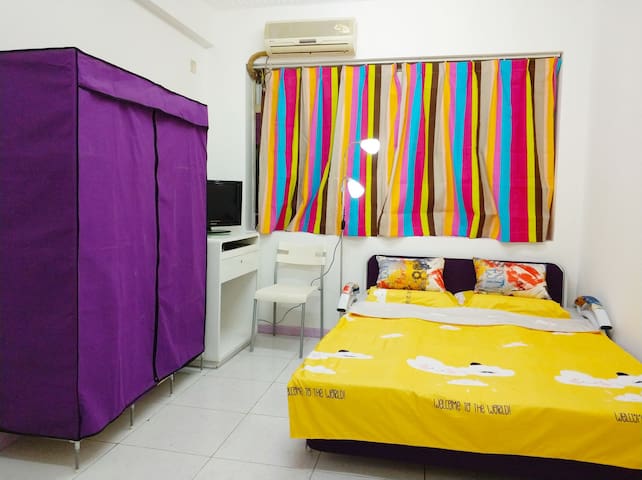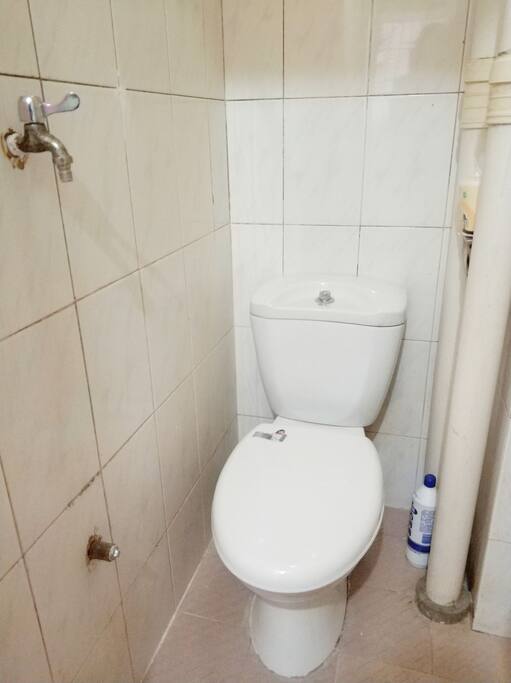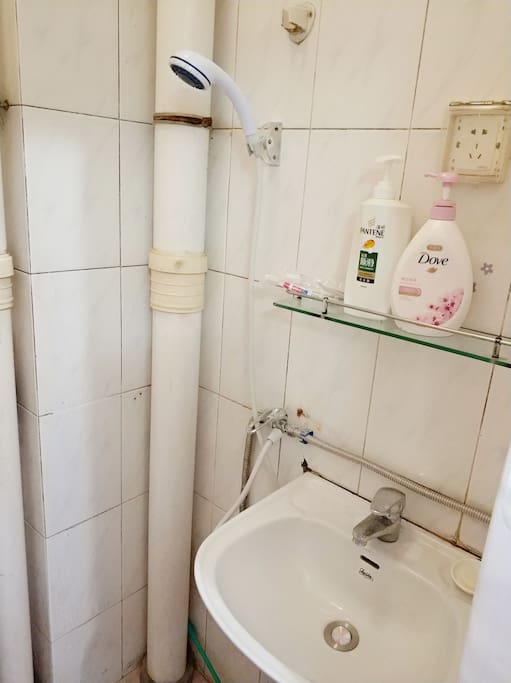 Peace and convence neibourhood, near Dong Xiao Nan subway station line 2 ( to airport and south railway station), with bus station, Zhong Da cloth market, Park Hai Zhu Lake, Shopping mall around. food market downstairs, restaurant, small park, children playground, swimming pool and football field inside the neighborhood. Pickup and tour guide service available.
位于大型成熟小区内的电梯中高楼层独立套间,附近有2号线地铁(直达机场和广州南站), 公交15分钟可达海珠客运站、海珠湖、中大布匹市场,附近有大型购物娱乐广场海珠荟, 有各式餐厅、电影院。房东工作自由,可及时响应,并可接送(费用另计)。
Not safe or suitable for children (0-12 years)
Check-in time is flexible
Step-free access to the home's entrance
Wide doorway to the home's entrance
1、拖鞋没有洗澡的拖鞋,只有棉拖。不知道是不是让我们光脚洗澡。 2、大冬天的,洗脸池龙头没有热水。只有冰水。 3、写明了有毛巾,但是最后去到的时候没有一条毛巾。 4、床是沙发床,不是整张的床,对于超过一个人的客人来说很小。 5、杯子只有纸杯,漱口的时候湿水两下就软成一坨了。 6、洗澡水很少,洗澡不到半小时就没热水,长发表示受伤。 7、充电的地方离床很远,离床近的只有一个接口,没有排插。 8、WIFI很慢很不稳定。 9、晚上晚点回去,房东本来叫我们走的小区大门是不开的,我们只能跟别人绕路走另一个门进去,进去了还找了半天单元门口。 10、没有干净的碗,洗个水…
对于她的下一位房东,建议阅读下文,避免遭受同样情况。For her next host, it is advised to read the following carefully to avoid the same situation we suffered. 对于我们的下一位房客,也建议阅读,兼听则明。For our next guest, it is also advised to read the following. Only hearing all parties can makes you be a fair person.   她人看起来没什么,结果住完后给出了无理的评论,我们很受伤,需要说出我们这边的真相。   我们很用心对待这第一对房客!提前烧好水、放满保温壶、热好电热水器来迎接他们(从图片可以看到,热水器是大容量独立型的,除非她只靠我下午提前为她热的水,没按我说的再打开热水器,然后半夜里才回来,去洗超过半小时水龙头一直开的澡,这点从她评论能印证),因为是第一次,我们还额外提供从新西兰买回来的零食,提供额外的饮料,被套枕套都是新的……   对于她无理的评论,我不打算一一回复,我只想说,我们确实提供说明有的东西,并且我们跟他们讲过,我们就在附近,有什么需求随时沟通,都会马上响应。甚至在他们来之前,我们连电饭煲要不要准备都问过他们。我们可是考虑到房客可能顾虑杯子、拖鞋的卫生,才提供一次性的用品。但如果我们这点用心不是她想要的,连杯子是什么材质都有要求的话,为什么不提前跟我们讲?我们一直保存有聊天记录,并考虑进一步向爱彼迎反映。   对于她损坏我们的房卡,我们会进一步追诉。我们凭着信任没有立即检查交还的房卡,直到等他们离开才进入大楼,结果就发现房卡已经损坏。当时我们想就几十块钱的东西,如果她懂感恩,给我们好评,我们就算了。没想到反而被咬一口。   我不想跟不懂感恩的人争论。我们只是不忘初心,凭良心做生意。另外,如果你对我们的房子有任何疑问或者需求,也欢迎你提前咨询我们。谢谢!We tried all our best to serve them. Before them arrived, we prepared cool drinking water and filled up hot water in thermo jug. We offered brand new pillowslip and quilt cover. We turned on the electric water heater in the afternoon to ready hot shower for them. (Through our pictures, you can see that our water heater is a big electric one. The only possible reason that she felt the hot water was not enough is that, she didn't turn on the heater again even she was back at mid-night and then take a more-than-half-an-hour shower keeping the tap on…)   We did offer what we have. And we told them, we are living closely and can response their request immediately. We thought the guest might concern the hygiene of cup and slipper. So we offer these disposable personal things. But if she didn't like them and she have strong demand on what the cup/slipper make of, why not tell us? I keep our chat record. In the record, you can see we confirmed with her times for things she need but she said no, you can see how quick we respond once she have a request…I can show the chat record to everyone, including AirBnB.   And she broke my entrance guard card. We didn't find it out until we enter the building after she left. We thought it is just around \30 and planed not to charge her if she is a girl of gratitude. But we are disappointed receiving her unreasonable comment.   I don't want to argue with a person without gratitude. We are just doing our business with conscience. And we welcome any question if you want to check out before booking. Thank you!
Always communicate through Airbnb
To protect your payment, never transfer money or communicate outside of the Airbnb website or app.
我们的房子位于成熟的花园小区。在小区里——
你可以享受安全: 24小时保安巡逻,恒大专业物业管理;
你可以享受宁静: 森林广场、花园休闲,而且我们位于中高楼层,邻居素质也较高;
到机场:2号线东晓南地铁站到嘉禾望岗站到对面换乘3号线即可到达机场;
到海珠客运站(可到广东各地,甚至省外),在小区门口对面可乘坐公交车15分钟可达;
到广州塔/珠江新城:2号线东晓南地铁站乘坐2号线昌岗换乘8号线客村再换乘3号线, 或小区北门乘坐761公交到广州大道南路口站换乘3号线(30分钟可达)。
Exact location information is provided after a booking is confirmed.
Explore other options in and around 广州市
More places to stay in 广州市 :