50+ upgrades for an even better Airbnb
Introducing AirCover for Hosts
Top-to-bottom protection. Always included, always free. Only on Airbnb.
Top-to-bottom protection.
Free for every Host. Only on Airbnb.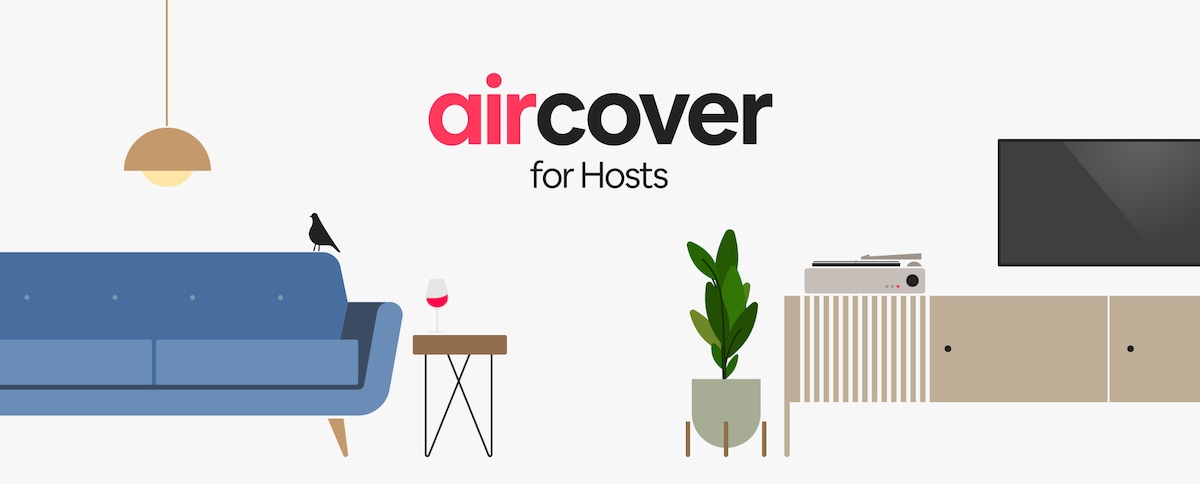 $1M USD liability insurance
You're protected—even in the rare event a guest is hurt.
$1M USD damage protection
We cover damage by guests to your space and belongings, including valuables.
Pet damage protection
Not to worry: unexpected damage done by four-legged guests is covered.
Deep cleaning protection
We compensate you for unexpected cleaning costs.
Income loss protection
Airbnb reimburses lost income if you cancel confirmed bookings due to damage.
14-day filing window
You now have 14 days to report damage—even if you're booked back-to-back.
Quick reimbursements
We reimburse you for guest damages quickly—typically within 2 weeks.
Faster track for Superhosts
Superhosts get access to a dedicated support line with priority routing.
Learn even more about AirCover for Hosts and all it has to offer, along with the terms and conditions, .
Innovations you'll only find on Airbnb
Translation engine
The most advanced translation technology ever offered to our community.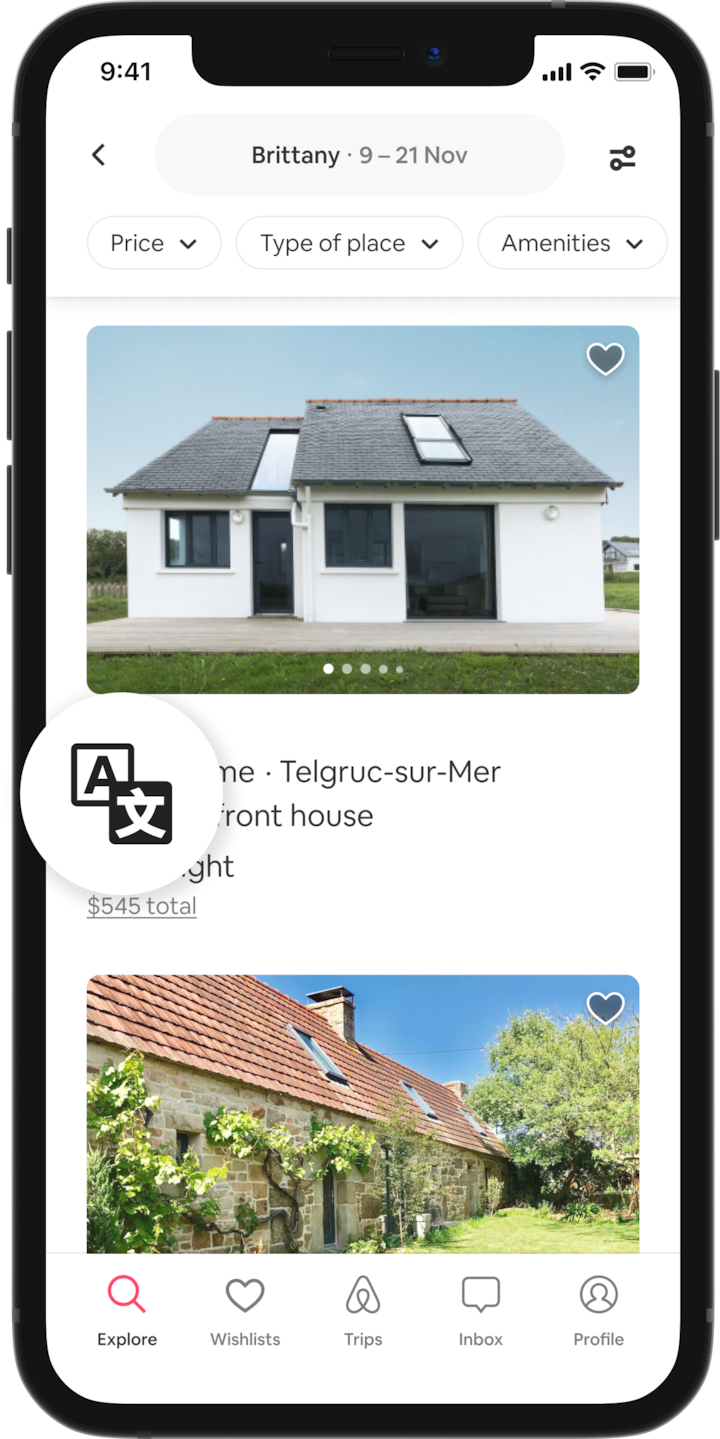 Accessibility review
We review every accessibility feature submitted by stays Hosts for 100% accuracy.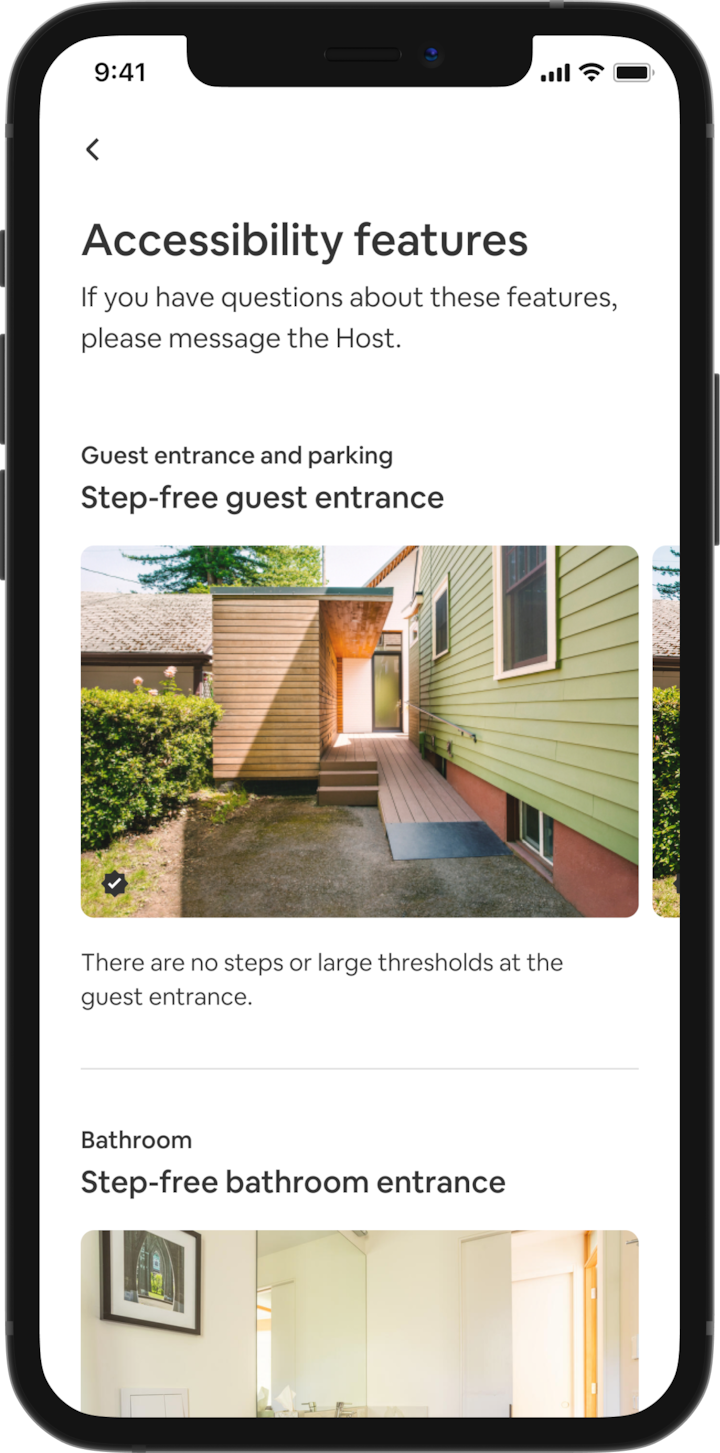 Verified Wi-Fi
Our new speed test tool lets guests be sure the Wi-Fi in a listing meets their needs.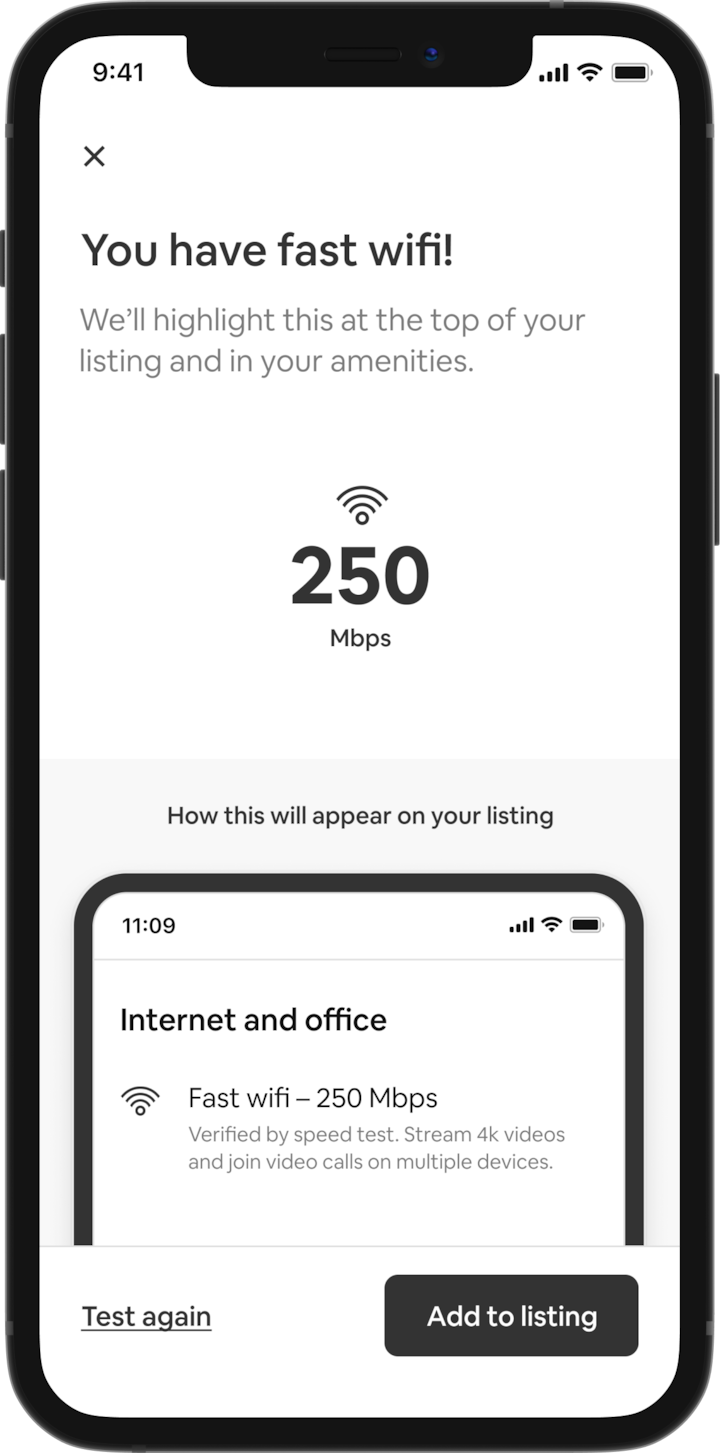 I'm (even more) Flexible
Search up to 12 months in advance and discover even more types of unique stays.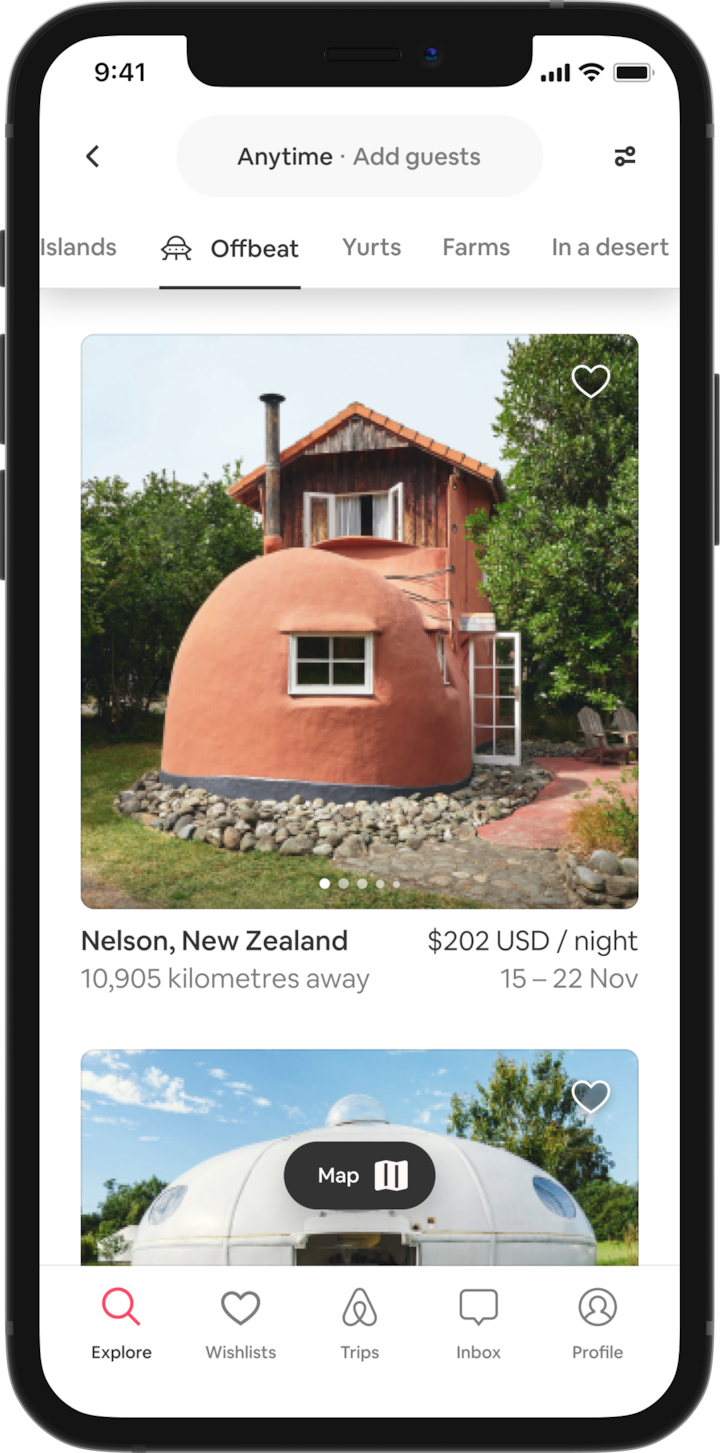 Smarter Trips tab
A re-designed Trips tab puts all your must-have travel details in one place.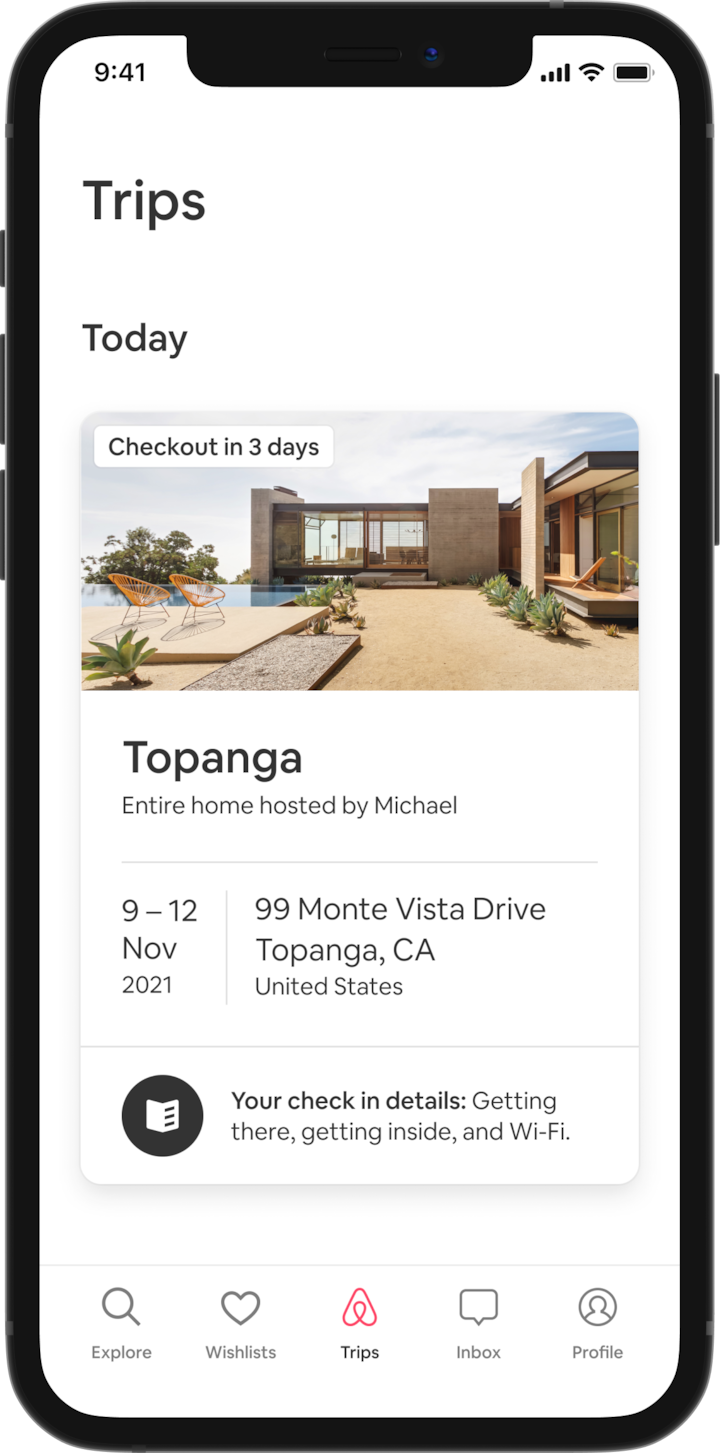 Ask a Superhost expansion
New Hosts can connect to a Superhost for experienced, one-on-one help.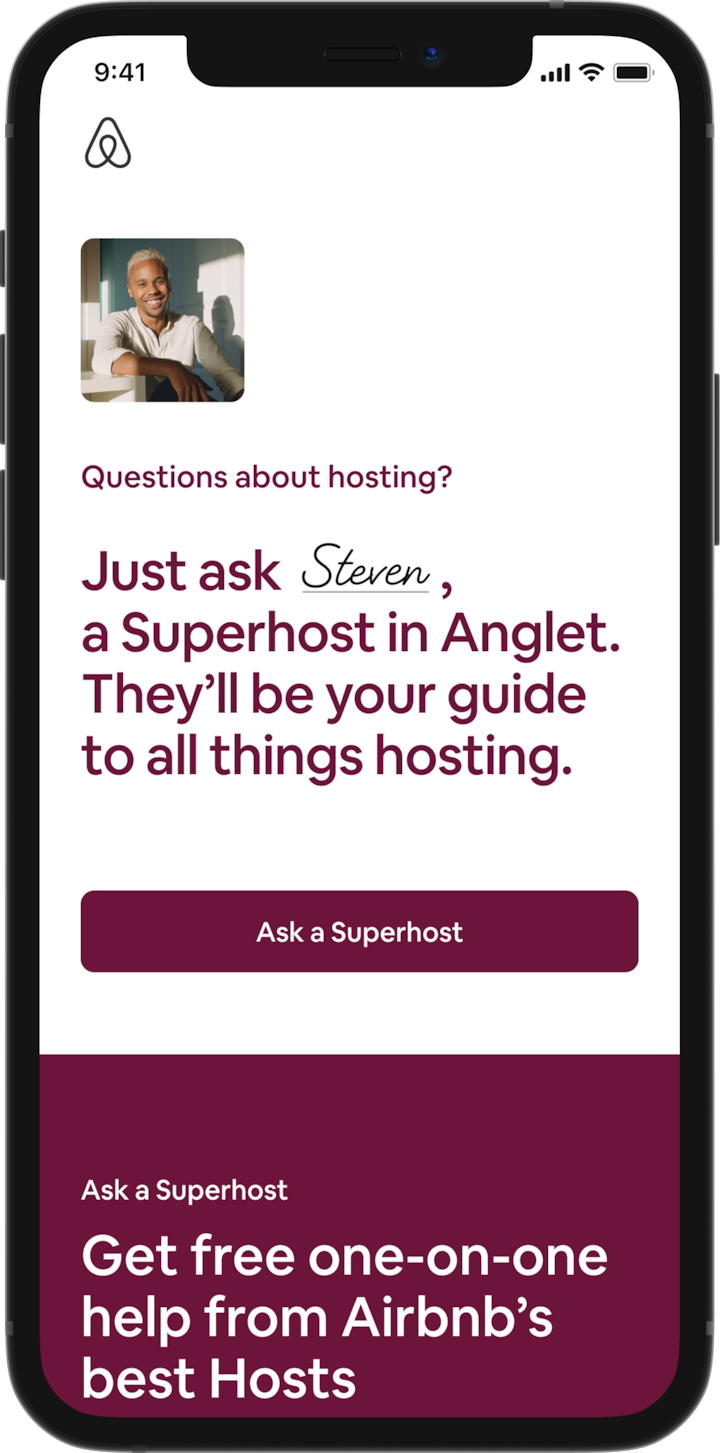 A smarter, simpler guest experience
Real-time translation
You no longer need to tap a translate button to read content in your language.
Better translations
Improved translations for more than 99% of Airbnb listings, based on a third-party study.
62 ways to say 'Welcome'
Every listing and review is instantly available in all languages we support globally.
Improved search filters
More prominent accessibility filters make it easy to find stays for a diversity of needs.
Experiences accessibility
Features like 'sign language' or 'no steps' are now clearly displayed for Experiences.
Guest payments history
Guest transactions (refunds, receipts and more) are now easily accessible.
Countdown to check-in
A smarter, more intuitive tab now features a handy countdown to your arrival.
Inline check-in details
Your check-in info now appears along with your reservation details.
Experiences highlight reel
Get inspired by immersive Experiences videos near your upcoming destination.
New Experiences map icons
The map highlights Experiences tagged by type, such as food, outdoors and more.
Things to do, just for you
We suggest top Experiences for you based on who you're with and where you'll be.
Wishlist with friends
Your friends can now view your wishlists with a single click or tap, no sign-in needed.
Reimagined gift cards
Gift a getaway this year with more ways to find, buy and redeem Airbnb gift cards.
Gift cards go global
Send cheer with Airbnb gift cards, available in AU, CA, DE, FR, IT, SP and the UK.
Help Centre policy search
Looking for a specific policy? Find what you need with our single search tool.
Ask a Superhost matching
We'll pair you with a Superhost, based on your location, language and listing.
Hands-on listing help
Need a second eye on your listing? Get tips from a Superhost on what worked for them.
A world of Superhost help
Hi! ¡Hola! Bonjour! Connect with a Superhost in over 30 languages in 196 countries.
Getting started, made simpler
Welcome new guests in a single step using a simplified onboarding flow in the Today tab.
Today tab booking details
Quickly review and respond to new bookings without leaving the Today tab.
Today tab Host alerts
The Today tab now only shows Host alerts, not the guest alerts you get while travelling.
Today tab custom tips
Get personalised tips on up-levelling your listing, like adding amenities guests loved.
Today tab for Pro Hosts
Pro tool users, rejoice! You can now use the Today tab even if you have multiple listings.
Wi-Fi speed test tool
Hosts can conveniently test their listing's Wi-Fi speed right within the Airbnb app.
Price preview for Hosts
Check the pricing of your listing as it appears to guests.
Short stay cleaning fees
Choose to offer a lower cleaning fee for one- and two-night stays.
Pet fee option
Now you can choose to add a pet fee to your nightly price.
Refunds for Experiences
Choose to give guests a full refund if they cancel up to 24 hours in advance.
Improved feature guidance
Better guidance helps Hosts display their accessibility features more accurately.
Simplified video uploads
Want to create a video preview for your Experience? It's now easier to upload clips.
Search Host inbox by text
No more endless scrolling: now it's easy to find messages with simple text entries.
Improved photo uploader
The auto-arranger now works when you upload photos one by one.
New listing promo pricing
Promote your new listing with a special discount as part of the 10-step hosting flow.
Improved search ranking
Improved search ranking better showcases Hosts with great quality and value.
Luxe three-way messaging
The Luxe concierge can now include guests and Hosts in three-way messaging.
Desktop calendar refresh
The Host calendar on desktop has been cleaned up for at-a-glance clarity and ease of use.
Calendar preferences
Customise info displayed in the date cells to what's most relevant to you (desktop only).
Price display improvements
Hosts can now check out their prices in the calendar year view (desktop only).
Expanded risk screening
Party reduction measures are here for Hosts in Portugal and the UK.
Streamlined resolutions
New claims management process enables simple, quick resolutions for Hosts.
More Neighbourhood Support
Urgent support line for neighbours of Hosts expanded to 12 languages in 29 countries.
Listing re-activations
Listings can be re-activated in City Portal after Hosts update their registrations.
Feature release timing and availability may vary based on location.